The Co-founder and CEO of Facebook said challenges of the last few years have made him "more religious".
During an interview at the Silicon Slopes Tech Summit he said: "The last few years have been really humbling for me. I've become more religious." He said it was important to believe in something "bigger than ourselves."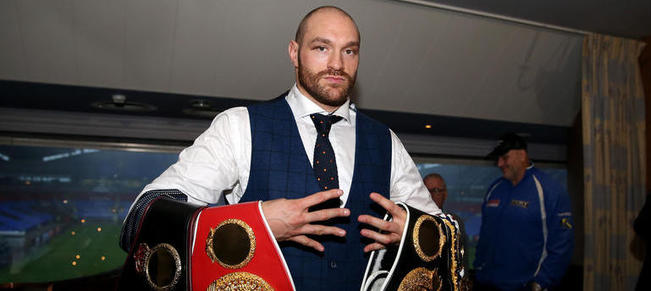 Christian boxer Tyson Fury gave thanks to God after being crowned the WBC heavyweight champion:
"First and foremost I want to say thank you to my Lord and saviour, Jesus Christ. Those who bring evil against me will not prosper, those who stand in the dark can never come into the light. All praise be to the one and only true God, Jesus Christ."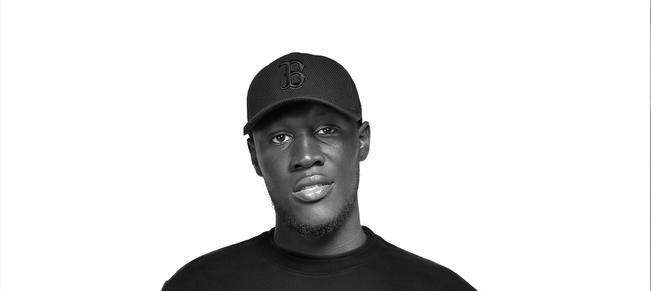 In May, Stormzy was given a Standford St Martin award in recognition of his contribution to the public understanding of religion:
"Every award I've ever collected, whatever achievement I've ever had, I've always been vocal about the fact that it's not possible without God. He's the reason why I'm here today. He's the reason that I'm able to have a career but a lot of the time I get non-believers saying 'don't thank God, this wasn't God. This was all you', and I know this wasn't all me, he said. This was God."
Chris Pratt quoted two Bible verses as he announced the birth of his daughter in August on social media. The Jurassic World star shared Psalm 126:3. "The LORD has done great things for us, and we are filled with joy".
He also shared Psalm 127:3-4. "Behold, children are a hertiage from the Lord, the fruit of the womb a reward. Like arrows in the hand of a warrior are the children of one's youth. Blessed is the man who fills his quiver with them! He shall not be put to shame when he speaks with his enemies in the gate."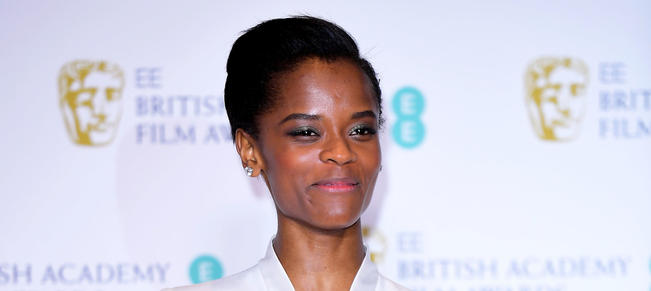 Hollywood actress Letitia Wright posted a powerful video to Instagram speaking about the coronavirus situation.
Wright said that: "the systems of the world are not stable, they are very fragile," before noting that "the only one who can hold us together is God. The only one that can save us is Jesus. If you feel you want a relationship with God...It's worth more than anything."
Vunipola told Premier, at this stage in his life, he's keen to make sure people know about the hope that comes through Jesus - something he struggled to make known early in his career:
"God put me in a position to spread his word, and I didn't do that, which is what I'm trying to do now. I've definitely had more people asking me questions as to why I have such a strong faith and why I'm willing to stand on my own in certain situations, because of my faith. It's nice to share it with other people and for them to ask questions."
The singer credited God for his symptoms of coronavirus symptoms disappearing after turning to God in prayer:
"I never normally do it but I got down on my knees and prayed. Within 30 seconds I had lifted my vibration and was in love. And you know what? The symptoms went away and the fear went away."
Footballer Roberto Firmino shared a video of his baptism on his Instagram page.
In the caption of the video the Liverpool forward said: "I gave you my failures and the victories I will give you too. My greatest title is Your Love Jesus! "Therefore, if anyone is in Christ, he is a new creation. The old things have passed away; behold, new things have come!"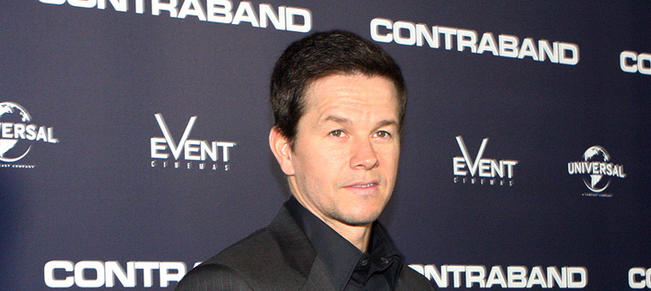 Actor Mark Wahlberg sat down for an interview with the "Today" show in the U.S. and shared the details behind his prayer life and why he is so outspoken about his faith.
Catholic Wahlberg said: "I will not hide the fact that I love the Lord and I want to be committed to serving the Lord, but I also don't jam it down anybody's throat. But it's better to never have known God than to deny God. I mean, that's not a good look. That's not a good look."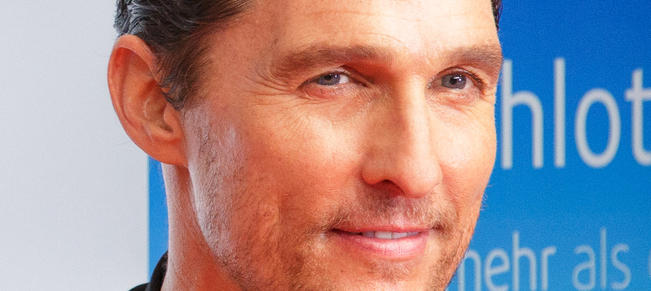 The 50-year-old actor answered questions about his faith on The Joe Rogan Experience. He was asked by Rogan if he had experienced any level of discrimination within show-business for being a vocal Christian. He replied that he hadn't "had any difficulties" but added that many of his celebrity friends have publicly pulled back on "the idea of placing their faith in a higher power."
"I have had moments where I was on stage receiving an award in front of my peers in Hollywood and there were people in the crowd that I have prayed with before dinners, many times," McConaughey added. "And when I thank God, I saw some of those people go to clap, but then notice that, 'This could be a bad thing on my resume,' and then sit back on their hands."

Premier League star Angel Gomes responded to an old video of him that emerged online of him being prayed for by a Nigeria megachurch leader to be healed of his football-related injuries:
"Regarding the video that has come out from 2016. I am from a Christian family and at the time my mum was a fan of the pastor, and she really wanted me to go. I was going through some issues. From the outside looking in it looks crazy, but I was just practising my faith. I didn't really need to explain myself but a lot of people were asking me what the video was about. I was young at the time and if my parents thought something was best for me I would do it. There are far more important issues out there in the world we can tackle."
Justin Bieber took to his Instagram page throughout the year to speak about his beliefs with a number of messages from the Gospel:
"I follow Jesus. Following Jesus doesn't make me better than anyone else although I know a lot of Christians have made people feel that way. Another thing to know about following Jesus is that a lot of the time it doesn't change our circumstances. What it does do is give us an ETERNAL JOY that lasts through trials and painful seasons. Although people have failed me, Jesus never has."
In August, Rapper Kanye West expressed his desire to develop a Christian version of popular video-sharing app, TikTok. The entrepreneur said the idea for 'Jesus Tok' came to him after observing videos with his daughter which he felt were inappropriate for kids.
"A VISION JUST CAME TO ME... JESUS TOK I WAS WATCHING TIK TOK WITH MY DAUGHTER AND AS A CHRISTIAN FATHER I WAS DISTURBED BY A LOT OF THE CONTENT BUT I COMPLETELY LOVED THE TECHNOLOGY," Kanye wrote.