Actress Letitia Wright has posted a powerful video to Instagram in which she opens up about her faith in Jesus Christ and calls others into a relationship with Him.
Speaking honestly about her walk with the Lord, Wright offered some profound insights into what it truly means to accept Christ and be welcomed into the family of God.
"I've just been really hiding away with the Lord this year," Wright said.
She said that she woke up on Sunday with a "burden on her heart to come on Instagram and share about Jesus."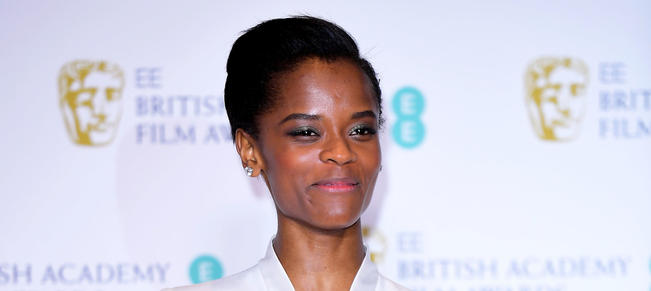 Speaking about the coronavirus situation, Wright said that "the systems of the world are not stable, they are very fragile," before noting that "the only one who can hold us together is God. The only one that can save us is Jesus."
She added: "If you feel want a relationship God...It's worth more than anything."
Worship band United Pursuit can be heard playing in the background as Wright continued with her message, urging people to put all their hope in Christ.
"We can't put our eggs in the basket of money or the day to day things that we depend on. It's fragile. The only thing that's sustainable, the only rock and foundation that we should have is Jesus. I'm a testament to that.
"I tell you the truth, there is nothing like Jesus. His presence is real and his love is real. I'm not perfect, I'm a work in progress. But I know that he wants souls and people to be set free. I've been set free and I continue to be set free every day."


Wright went on to talk about the whole idea of rejecting sin and becoming a new creation in Christ Jesus.
"There is sin and it's darkness, and there's light...and that's in God's Kingdom. There are no two ways about it," she explained. "When you sin, you're partnering up with the enemy. When you give your life to Jesus, you are partnering up with the Kingdom of Heaven. It's as simple as that. I welcome you today to partner up with the Kingdom of Heaven, not the Kingdom of Darkness anymore.
"When you give your life to Jesus, you become adopted...you're not an orphan anymore. You become adopted into the Kingdom of God...you become a child of God.
"Whatever it is you've gone through, difficult situations in life, made mistakes, Jesus' love is amazing and he forgives. He really transforms you from the inside out. It's not from the outside in...it's not trying to be good for God in order for God to love you first. No, you just come to God as you are, with your flaws, your mistakes and everything.
"When you come to God as you are, He's able to take that, rearrange it and make it beautiful, make it brand new again. You are fearfully and wonderfully made."
Wright then prays in a bid to lead people into a relationship with Jesus:
"Lord God, Jesus, I ask for forgiveness for my sins. I ask that you forgive me for everything that I have done wrong in my life. I ask that you have mercy on my soul. I believe, Jesus, that you died for me... that you died for my sins, and that God rose you again on the third day. I believe, Jesus, that you are the Son of God and your blood that was shed for me washes me clean today. I believe, Jesus, that when I pray to you today, you will fill me with your Holy Spirit. I thank you for the presence of your Holy Spirit and for making me new. Jesus, today I dedicate my life to you. I ask that you step in and take control. I want to live with you forevermore. I thank you for making me whole again, forgiving me of my sins and making me clean. I accept you into my life today, in Jesus' name, Amen."
Hollywood actor and Jurassic World star Chris Pratt replied to Wright's post: "Set that city on the hill!!! Who can deny you? What weapon formed against you could prosper? Love it."
Watch Letitia's powerful message below: