British Bible teacher and author David Pawson died at the age of 90 after battling a number of health conditions.
During his career, he authored 81 books and produced over 300 teaching videos. He was also a sought after preacher across the world.
Harry R. Jackson Jr
Bishop Harry Jackson Jr, a well-known supporter of President Donald Trump, passed away aged 66.
Speculation had been circulating about Jackson's potential exposure to Covid-19 at a prior "superspreader" event held at the White House last month - however, he previously told Religion News Service that he had tested negative following the event.
John Lewis
Christian US congressman and long-time civil rights activist John Lewis died at the age of 80 after having advanced pancreatic cancer.
The Democrat was the youngest and last survivor of the Big Six civil rights activists, a group once led by the Rev Martin Luther King Jr.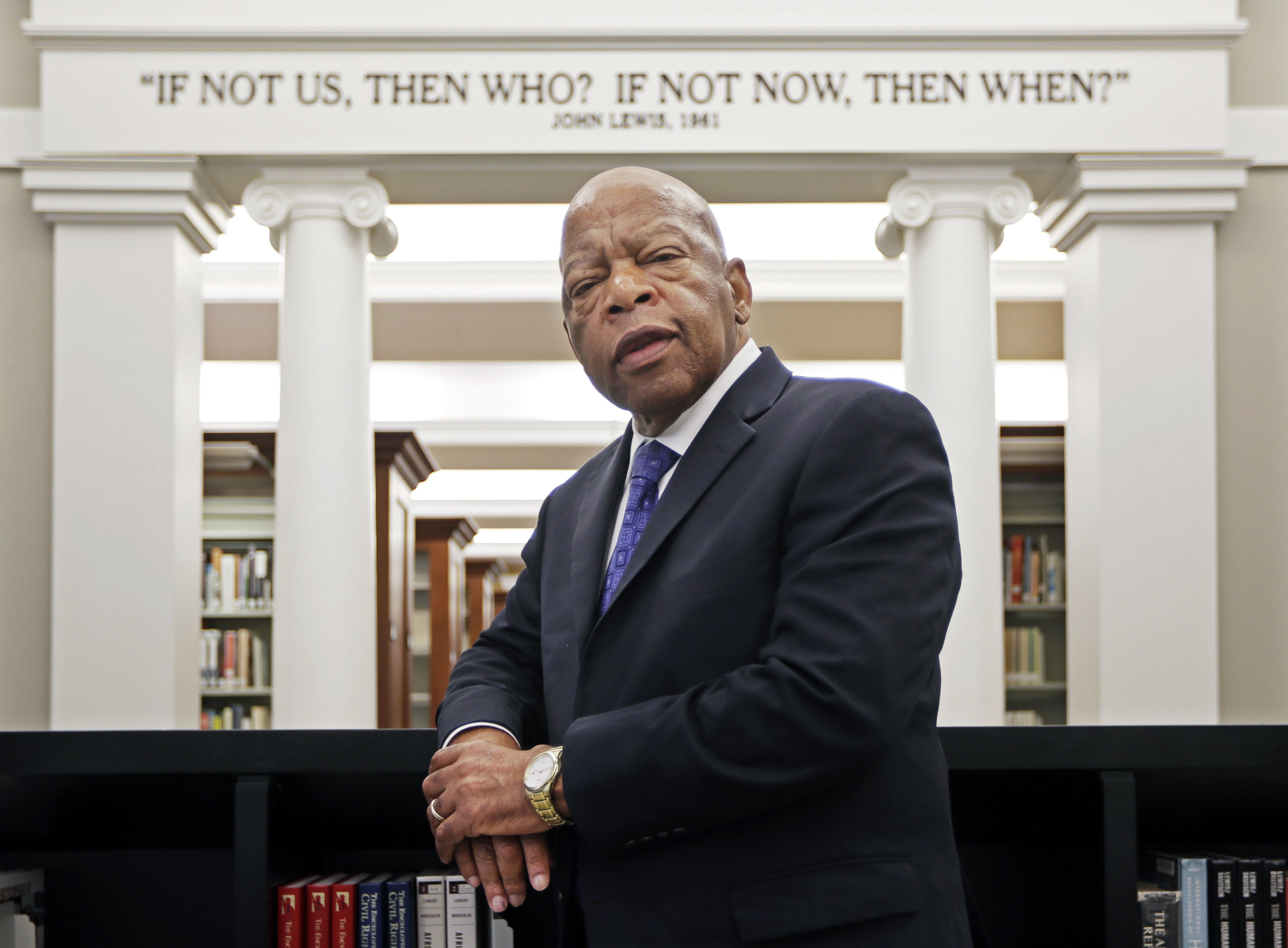 Darrin Patrick
Pastor Darrin Patrick of South Carolina's Seacost Church reportedly died by suicide at the age of 49.
Patrick, who was the founder and former leader of Missouri-based "The Journey" church, had written several books and was a recognisable figure in the evangelical world.
Ravi Zacharias
World-renowned apologist and author Ravi Zacharias died after a brief battle with cancer. He was 74.
Mr Zacharias had been suffering from an aggressive form of sarcoma and was told that there were no more medical treatment options available to him.
Luci Swindoll
American Christian author, Luci Swindoll, the older sister of Pastor Chuck Swindoll, died at the age of 88 after contracting Covid-19.
After writing a popular book on singleness in the 1980s, Swindoll became a prominent speaker at the popular 'Women in Faith' events, which drew thousands of attendees.
J.I. Packer
Christian writer James Innell Packer, better known to many as J. I. Packer died aged 93.
Packer grew up in an Anglican home but became an evangelical Christian at Oxford University where he was influenced by the lectures of C.S Lewis.
Morris Cerullo
American Pentecostal preacher Morris Cerullo died aged 88 from pneumonia.
He preached across the world, including in Brazil, Mexico and Nigeria and was passionate about training young pastors, with his website saying by the end of his life he had trained 5 million Christian ministers.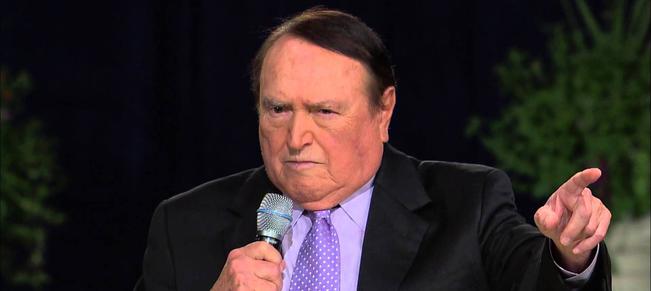 Sir John Houghton
Leading climate scientist Sir John Houghton passed away after contracting Covid-19.
A committed Christian, Houghton was also an internationally recognised authority on climate change, holding many prestigious positions including the co-chair of the UN Intergovernmental Panel on Climate Change (IPCC) and the former chief executive of the Met Office.
Rev Paul Nicolson
A north London vicar, loved for the support he gave his community through campaigning and helping those in poverty, died at the age of 87.
Rev Paul Nicolson was a well-known Tottenham resident who founded the Zacchaeus Trust, a Christian organisation that prevents homelessness and helps people with benefit appeals. He also started Taxpayers Against Poverty.
Lois Evans
Lois Evans, the wife of renowned preacher Dr Tony Evans, died at the age of 70 after having a rare form of cancer.
Lois was co-founder and senior vice president of The Urban Alternative, a Christian broadcast and teaching ministry which airs on Premier Christian Radio and on more than 1,200 radio stations in over 130 different countries.
Former Archbishop of Southwark Peter Smith
The former Archbishop of Southwark Peter Smith died at the age of 76.
Archbishop Peter's time in Catholic Church ministry spanned almost 50 years.
Walter Hooper
C.S. Lewis' former secretary Walter Hooper died at the age of 89.
Hooper will be best remembered for spending his life, from Lewis's death in November of 1963 to his own death earlier this week, promoting and preserving the works of the Christian author.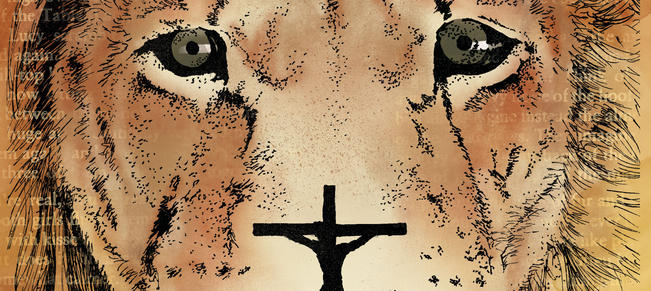 Caleb Meakins
One of the "brightest lights in Addis Ababa", an entrepreneur and Christian, Caleb Meakins, died from head injuries sustained in a car crash.
Caleb Meakins, 31, was an inspirational speaker, blog writer and creative project starter who spent time in the UK and Ethiopia.
Peter Maiden
Peter Maiden, the former international director of Operation Mobilisation (OM) and former chairman of the Keswick Convention, died from cancer at the age of 72.
Maiden joined OM, which aims to share the gospel with the least reached countries of the world, in 1974, working with its founder George Verwer, and led it between 2003 and 2013.
A Rocha leaders
The founders and a current CEO of Christian conservation charity A Rocha were killed in a tragic car accident.
Peter and Miranda Harris, co-founders of A Rocha, and Chris Naylor, A Rocha International CEO, together with his wife Susanna, were travelling in South Africa.
Miranda, Chris and Susanna did not survive.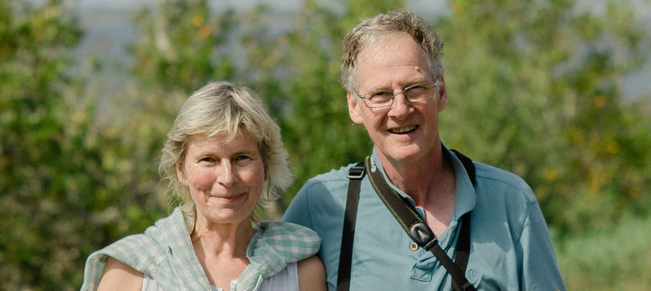 Bobby Ball
Bobby Ball died at the age of 76 after getting Covid-19. He was a popular TV comedian, most famous for his double act 'Cannon and Ball' with entertainment partner Tommy Cannon.