A Christian teenager has been honoured with The Diana Award for going above and beyond in their daily life to create and sustain positive change.

Jamie Hawker, aged 15, who attends church in Long Eaton has been recognised with the highest accolade a young person can achieve for social action or humanitarian efforts.
Established in memory of Diana, Princess of Wales, the Award is given out by the charity of the same name and has the support of both her sons, The Duke of Cambridge and The Duke of Sussex.
Jamie was nominated for his environmental activities by Lynne Norman, who is Children, Youth and Family Development Officer for the Methodist Church.
He told Premier Christian News: 'I'm very grateful to receive this award. I'm glad my work on climate change has been acknowledged. I hope I will have inspired other people to take action on climate change, because we all need to take action. There is no vaccine for climate change.
Jamie is a 'Green Agent of Change' within the Methodist Church. In October 2019, he told Premier his passion to fight climate change inspired him to urge churches and organisations to do flight-free missions trips.
The then 12-year-old wrote to Global Connections Short-Term Mission Forum to request short-term mission opportunities which do not involve flying. He received positive replies from a number of mission agencies, and his letter led to a Global Connections conference on climate issues being held.
During the UK's first lockdown in 2020, Jamie co-wrote a book with his parents entitled Changing the Climate: Applying the Bible in a climate emergency, to encourage people to take action on climate justice.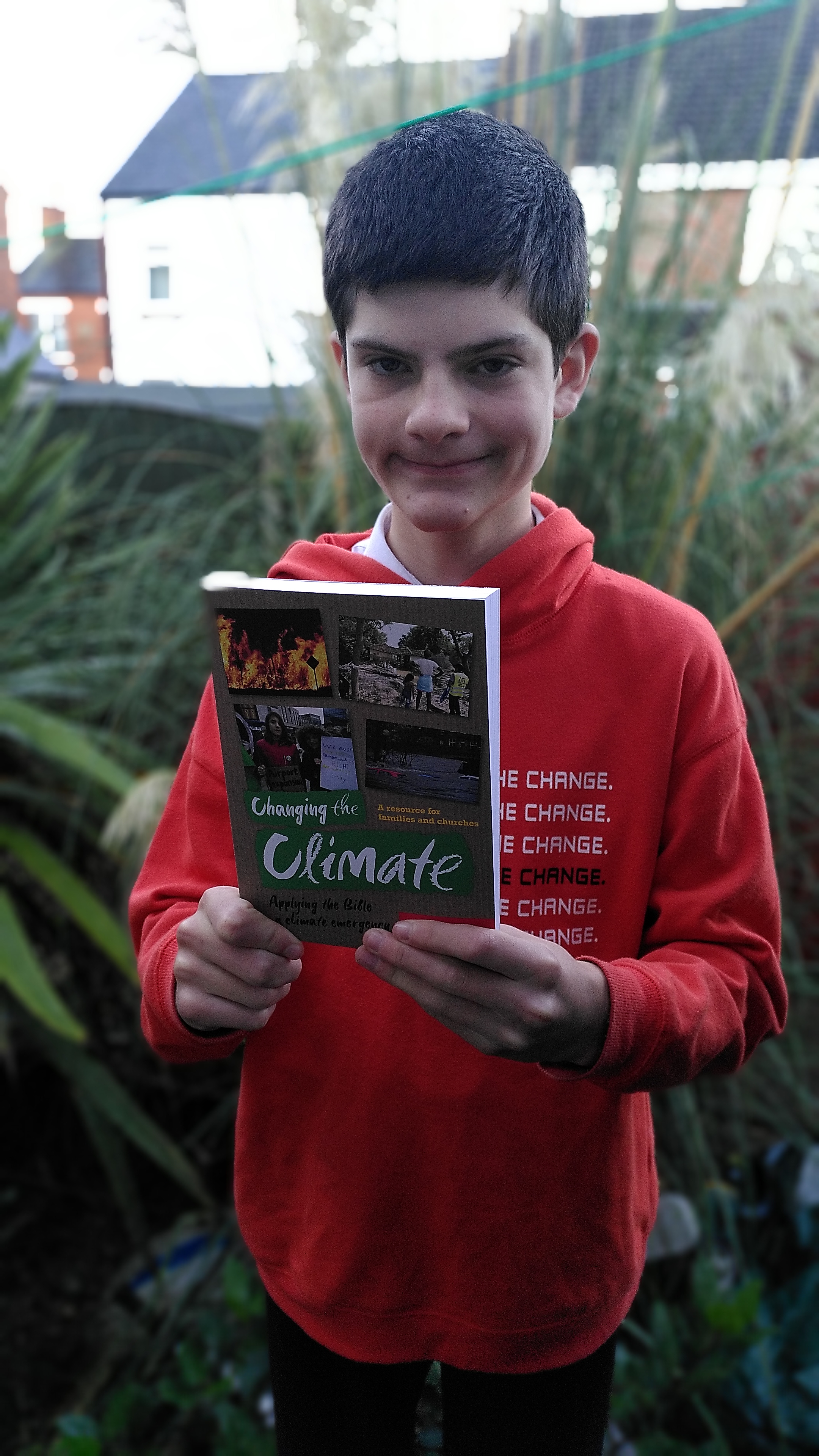 Jamie has given talks about plastic waste and climate change in his community, and has been interviewed in churches about his effort.
Tessy Ojo CBE, CEO of The Diana Award, says: "We warmly congratulate our new Diana Award recipients from the UK and across the world who are changemakers for their generation. It is especially poignant as we remember Princess Diana twenty-five years on. We know by receiving this honour they will inspire more young people to get involved in their communities and begin their own journey as active citizens."
Jamie received his award in a virtual ceremony on the 1st of July.
He asked people to pray for his future.
Jamie said: "I'd like to go into a usable job sector which can help me continue to focus on doing my little bit to reduce my carbon footprint.
"I would like prayer, that God can guide me in the right direction, so that I can hopefully do that little bit to stop the climate crisis becoming out of control.
"So that terrible things hopefully wouldn't happen. Like overheating the world, extreme floods, etc."