Several politicians have visited the Ukrainian Catholic Cathedral in London to celebrate world Refugee day.
Welcomed by Rt Rev Kenneth Nowakowski, the US Secretary of State Anthony Blinken and the UK Foreign Secretary James Cleverly met with staff and volunteers at the Ukrainian Welcome Centre, which is part of the cathedral.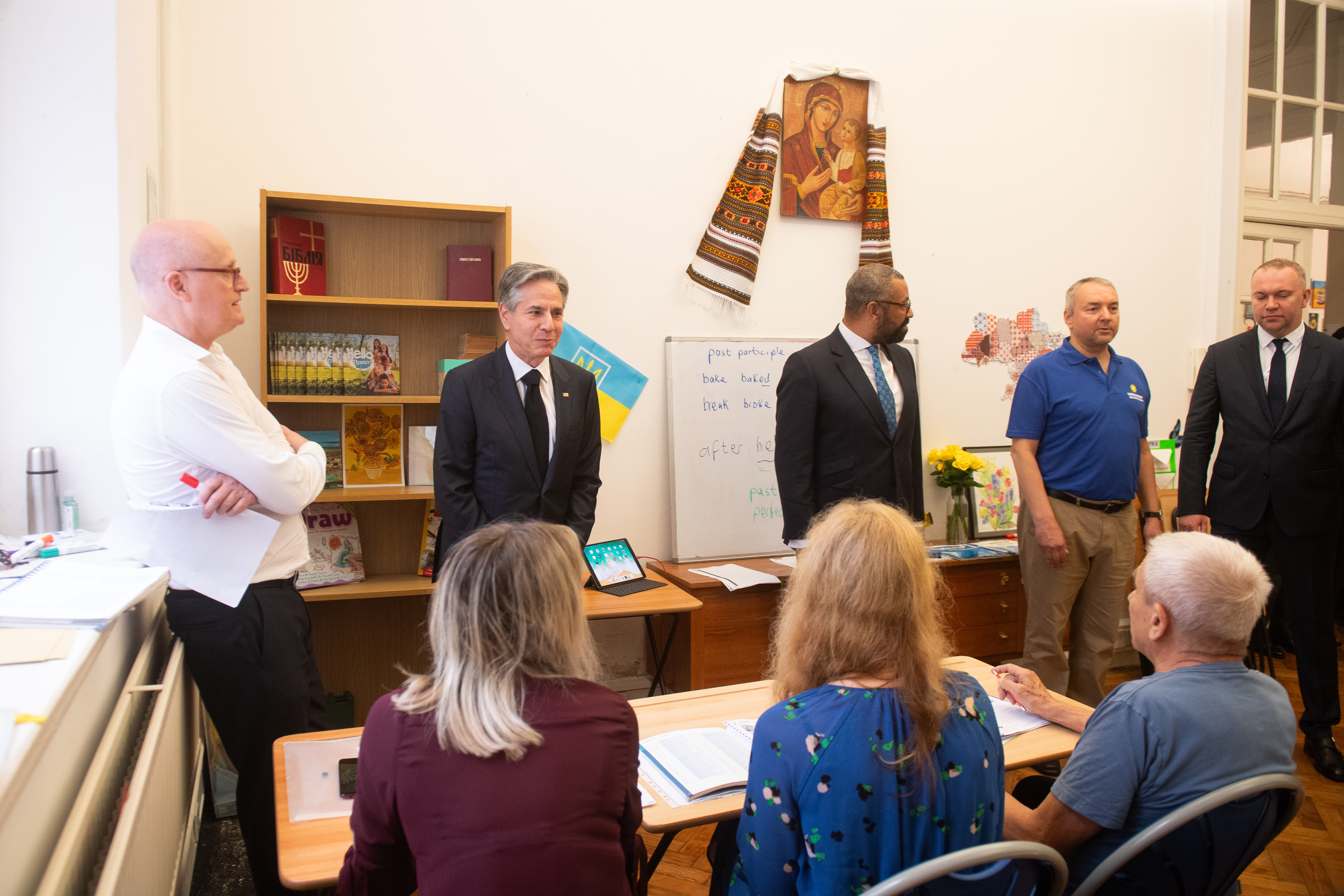 They also took the opportunity to speak with some of the recently arrived Ukrainian citizens who are attending English language classes offered by the centre, among the many other services provided.
The Ukrainian Welcome Centre, a joint effort between the Ukrainian Catholic Eparchy and the Association of Ukrainians in Great Britain, and provides essential information and support to Ukrainian nationals who have been displaced by the conflict in Ukraine.
King Charles opened the centre last December alongside Ukraine's First Lady, Mrs Olena Zalenska.