The Bishop of Truro and the head of the Coptic Orthodox Church in London, Archbishop Angaelos, have held a prayer breakfast to discuss how G7 leaders can stop state sponsored persecution of religious people around the world.
The event was hosted by Refcemi, the Coptic church's public policy office, at St Hilary Church in Cornwall to coincide with the G7 summit of world leaders meeting in Carbis Bay.
Some attended in person while most attended online via Zoom.
Rt Rev Philip Mounstephen, who wrote an independent review on how the Foreign Office was responding to the persecution of Christians, sat on a panel with human rights activist Rahima Mahmut, head of the Coptic Church in London Archbishop Angaelos, Christian author and campaigner Krish Kandiah, barrister Michael Polak, founder of Christian Solidarity Worldwide Mervin Thomas, Dolkun Isa from the Uyghur Congress and peers Baroness Caroline Cox and Lord David Alton.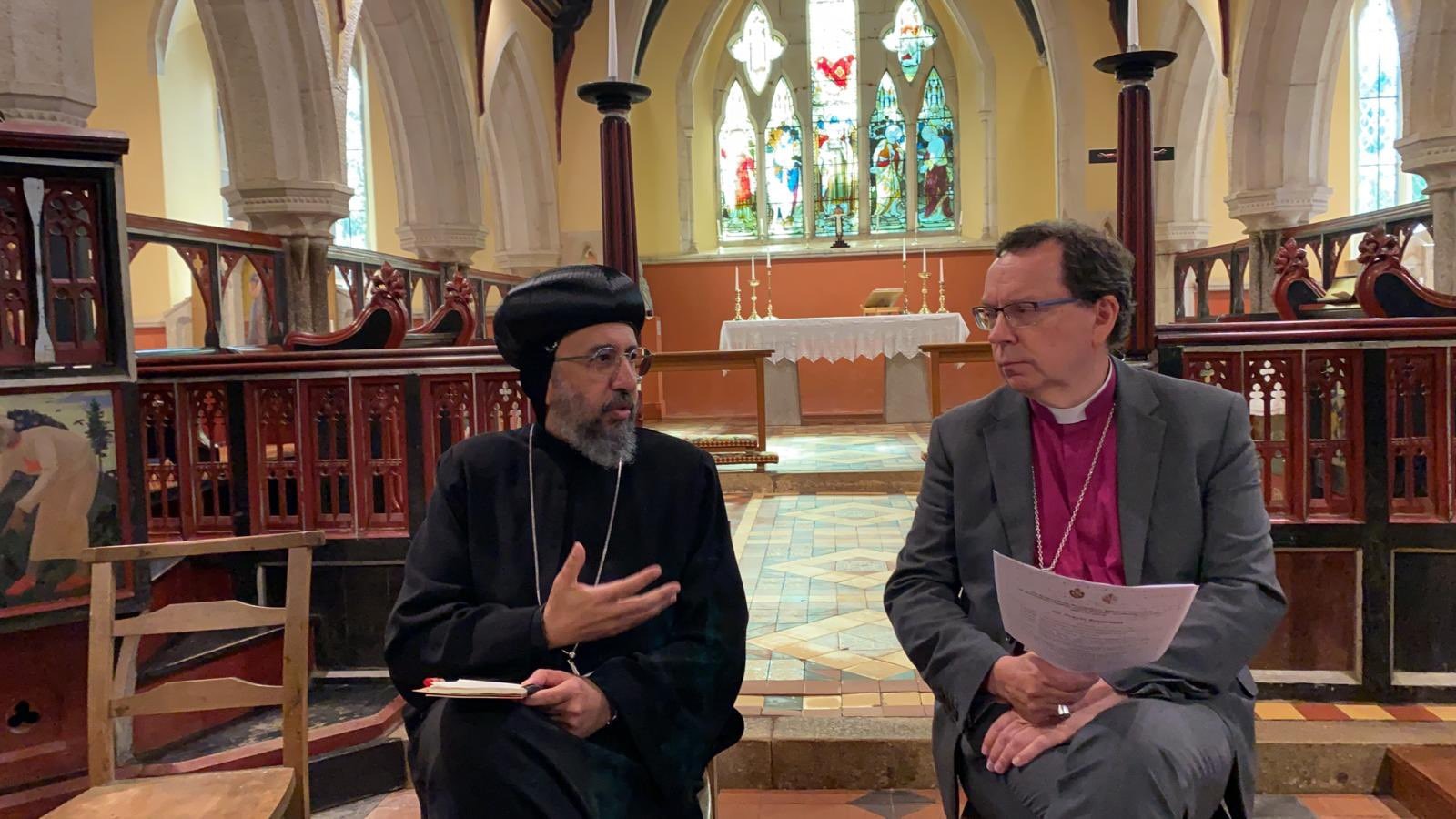 Archbishop Angaelos and Rt Rev Philip Mounstephen Credit Refcemi
The event started with a prayer from Archbishop Angaelos and then the panel discussed how every human being is made equal and their rights to worship should be fought for. They talked about how the early signs of persecution must be spotted to prevent future genocides, the appalling treatment of Uyghurs in China and how to pray for Nagorno-Karabakh in the conflict in Armenia and Azerbaijan.
Guest speaker Nury Turkel, the US Commissioner on International Religious Freedom, delivered the keynote address on the G7's role in upholding religious freedom, saying countries must work together to stop religious people being persecuted and that all countries must hold freedom of religion in high value.