Thousands of Christians have signed up in the first week of registration to join the UK and Ireland's largest online Virtual Pentecost Prayer Gathering.
The 'In one Accord' events will be held on Sunday 23rd May and are designed to unite Christians and churches in two virtual gatherings; one is a morning church service, the other is a national celebration style event in the afternoon.
Since it was launched on Monday 1st March 2021, over 6,000 Christians to date have pledged to take part in the online services.
The theme will be uniting the church around praying for unity, revival and healing for communities during and post-pandemic.
Speaking about Virtual Pentecost, Dr Jonathan Oloyede of the National Day of Prayer and Worship said in a statement: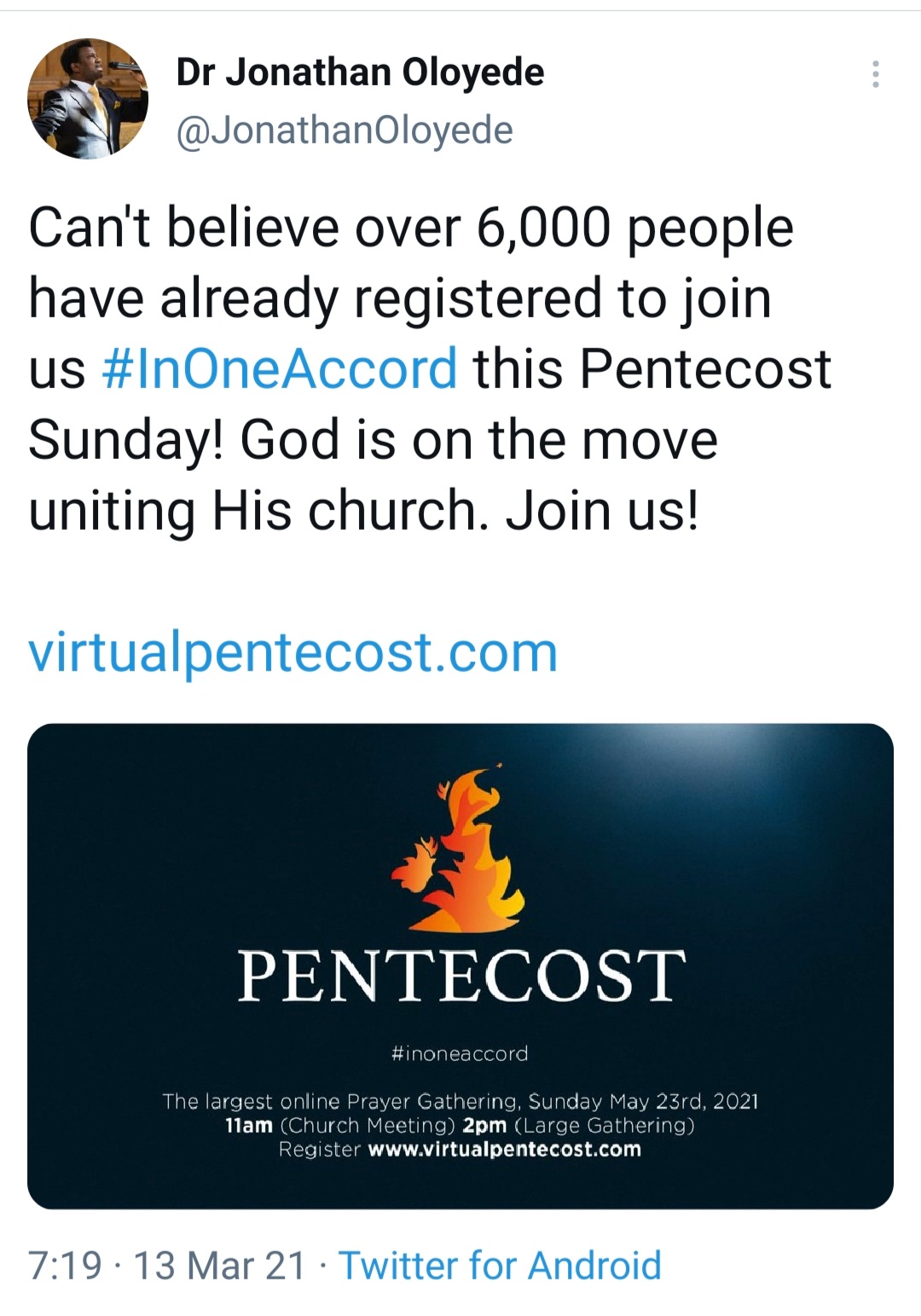 "Since we went public last week with the announcement of Virtual Pentecost, it has been amazing to see the message being so well received by Christians and local church leaders to unite the church on Sunday 23rd May 2021.
It's particularly encouraging to see the breakdown of those registering from across different parts of the nation, languages and Christian traditions. God is on the move!"
Andy Frost, Director of Share Jesus International added:
"This has been a tough season for all us but one of the encouraging things has been the growing recognition of the importance of prayer. Everything has been shaken but we have been reminded that God is unshakable. It's been so encouraging to journey with Pastor Jonathon Oloyede over the years as he has brought together different streams of the Church together in prayer.
"This Pentecost will be a unique opportunity for us all to come together as one Church to pray for our nation at this critical moment. You can count me in!"