Northern Irish politicians have voted in favour of a bill which would end abortions up until birth in cases on non-fatal disabilities, it will now go to committee stage.
Disability campaigners, including people with Down's Syndrome such as Heidi Crowther, are celebrating a win in Stormont as Members of the Legislative Assembly (MLAs) voted 48-12 in favour of the Severe Fatal Impairment Abortion (Amendment) Bill.
All Sinn Fein MLAs abstained, and the Bill will now proceed to Committee Stage.
Proposed by Christian DUP MLA Paul Givan, if it becomes law it will also include pregnancies diagnosed with cleft lip and club foot, which are not life-threatening but can currently be aborted on those grounds.
Abortion in these scenarios is still legal in the rest of the UK and those with Down's Syndrome can be terminated up until birth despite Mr Givan saying they can live much longer and healthier lives than when the provision was made.
Campaigners say this would bring the law for those with a disability in line with abortion law for those without a disability.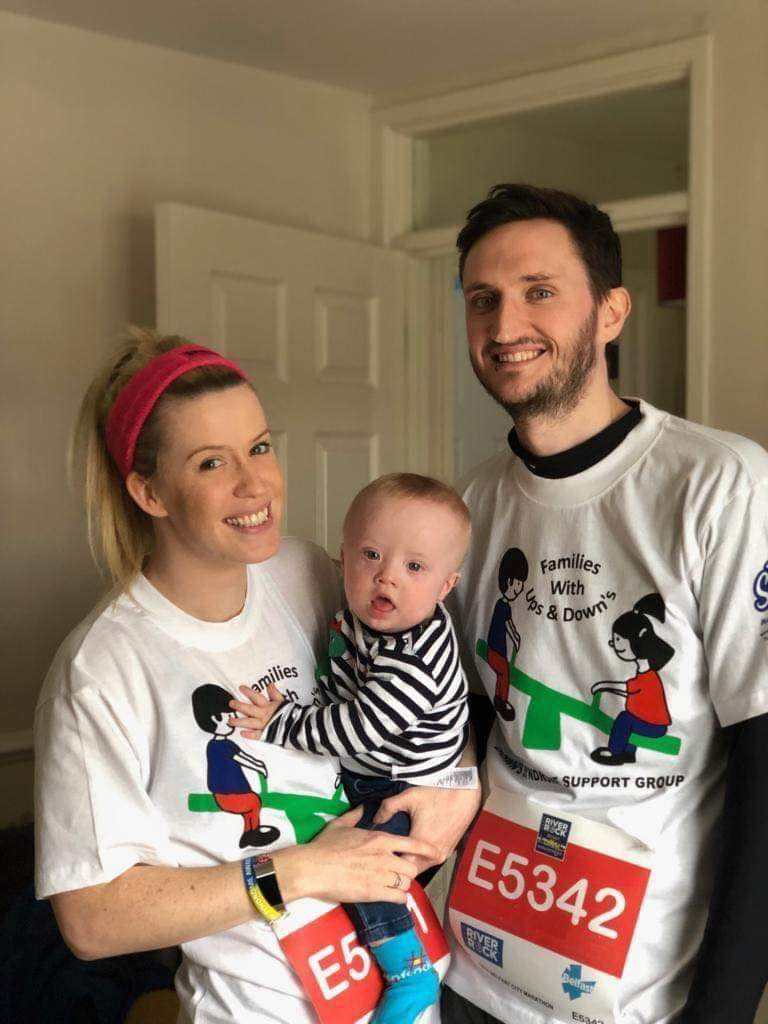 Laura Denny is among the supporters who want to change the law, picture with her partner and her son Nathan
Meanwhile, Sinn Fein will this week ask Stormont ministers to commission abortion services two years after legislation enabling the procedure was passed at Westminster while devolution was suspended.
Ms O'Neill said: "This is the thin end of the wedge and attempting to reopen a debate that has already been had around women's healthcare provision.
"I am here to give a voice to those women who find themselves in incredibly difficult and very vulnerable circumstances."
Dawn McAvoy, founder of Both Lives Matter, which campaigns for the lives of both mothers and babies to be protected, said: "All the personal stories of individuals shared in the Chamber by MLAs Paul Givan, Pam Cameron, Rosemary Barton, Sinead Bradley and Joanne Bunting, to name a few, remind us that it was human life that was voted for today. These are indeed babies, not risks and not diagnoses. As such they should be respected and regarded as equally valued members of our society, pre and post birth.

"We urge those who voted for the bill not to stop here, and to simultaneously pursue the implementation of better care and support services for women, unborn children and all those living with disabilities."
Christian policy group CARE NI's policy officer, Rebecca Stevenson, said: "MLAs have voted to end a form of disability discrimination.
"They have voted to send a message to those with Down's syndrome and other disabilities in our communities that their lives are not worth less than those without disability, that they are equally valued."
"Sadly, there is still too much stigma in society attached to those who live with disabilities and MLAs tonight have taken a step towards helping change attitudes.

"We would urge MLAs to continue backing this Bill as it moves through the next Stages."