Sir Keir Starmer has told Premier there is no substitution for physically going to a church service and that he hopes they will never have to close again.
The Labour Party leader said in an interview that he speaks to Justin Welby regularly so knows that virtual services have been popular and revealed that he does plan to appoint a new shadow faith minister.
Keir Starmer said churches have been a "shining example" of the "spirit, the values and the priorities that really matter" as they've opened up their buildings to become vaccine hubs and helped build trust in the jabs.
He also acknowledged the fact that the pandemic has led to many people asking big questions about life, saying: "I actually think that one of the things I've observed in the last 12 months is the strengthening of faith. More people, I think, have turned to faith or renewed their faith maybe in the last 12 months than possibly the year, or two or three, before and I think in a time of pandemic...people do turn to - and rely on - faith much more than we think.
"I'm a big believer in the importance of faith. I think it's very important to the human spirit," he said.
When asked about the November lockdown in England and the fact that many churches disagreed with being closed for a second time, he said he stood by voting for it at the time:
"Frankly, it was a very difficult decision and I could see that it was one of those decisions that, on both sides of the house, there was sort of some anguishing going on about what should happen. We supported that decision on that and therefore there's no point me pretending that there was an easy alternative.
"I do know how difficult that has been. I'm pleased that there's been the virtual version, it's not the same, obviously. I know that - because I speak regularly to the Archbishop - that actually the numbers of people that have come together virtually have gone up, not down, and that's been really significant. But there is no substitution for physically going to a church for a service and the sooner we can get back to full services, I think, the better."
He added that he can't predict what is round the corner but that he hopes churches will not have to be closed again: "Like everybody else, I profoundly hope this is our last lockdown and that as the days, weeks and months roll by, particularly with the vaccine being rolled out so successfully, we can get back to full church services and the coming together in churches, which are always a special place."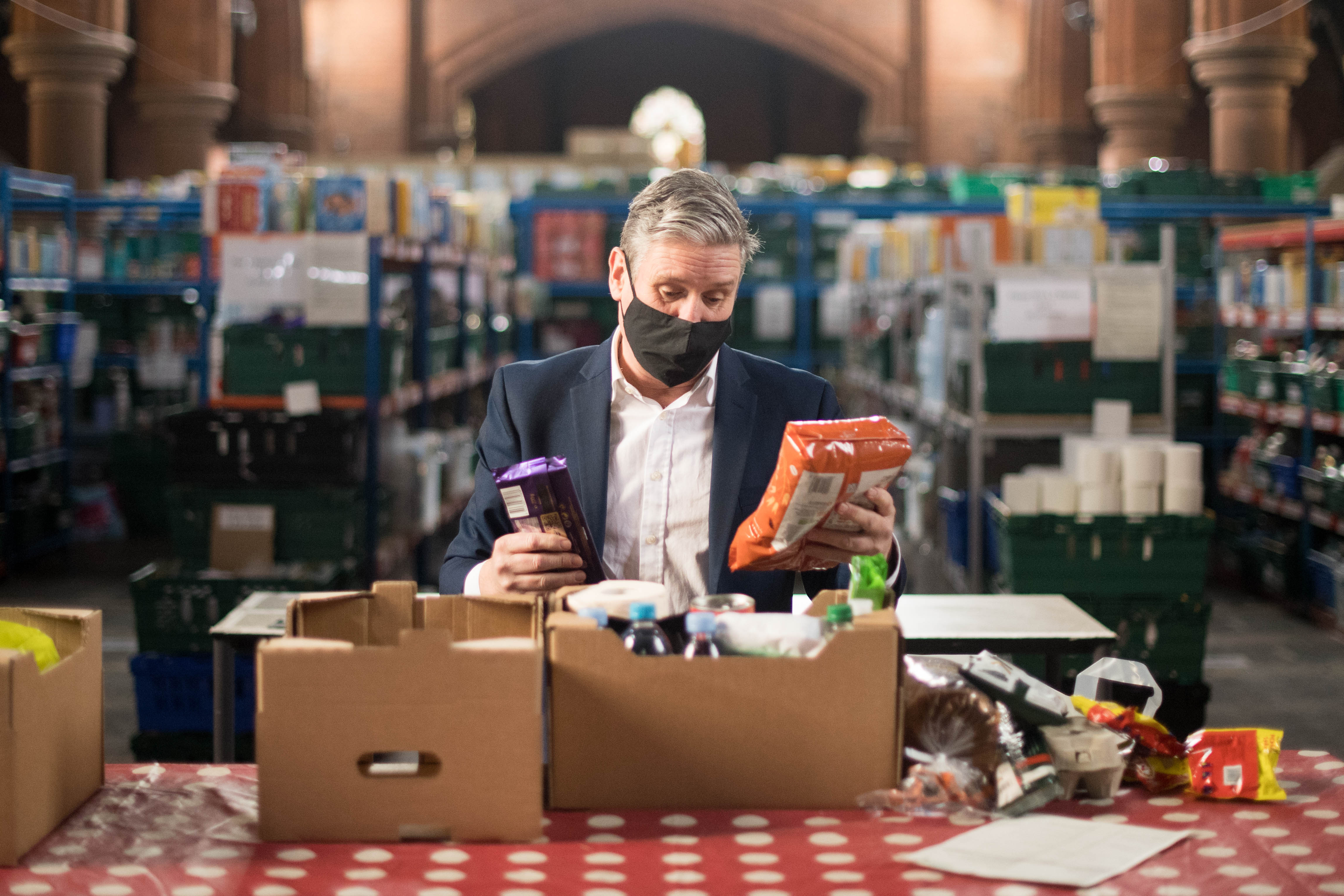 PA Stefan Rousseau
Starmer, who when he stood to be Labour leader was the most popular choice among affiliated group Christians on the Left, said the pandemic hasn't produced any particular personal faith in him, but it has revealed to him how important people's beliefs are to their lives.

"I was brought up in the Christian faith, my Mum actually, when she could, went to church reasonably regularly. My wife's family is Jewish and so we observe some of the traditions including Friday night prayers quite often with the family.
"I wouldn't consider myself an adherent of faith but I profoundly believe in faith - if that doesn't sound an odd thing to say - I profoundly believe in the significance of it, and that belief in me has deepened in the last year because I've seen first hand what faith means to people in times of crisis. I think that's why many churches and places of worship have said that once they went virtual the audiences and the number of people participating went up and up and up and I think that's a good thing."
Before the 2019 General Election, the Labour Party produced a Race and Faith Manifesto, in the wake of the anti-semitisim crisis, which promised to appoint an envoy for freedom of religion and belief (a role the government has), to strengthen communities' rights to wear religious symbols and have all religions taught about in schools, as well as religious literacy training for Foreign Office staff.
They had a faith minister until Janet Daby resigned in December for saying that marriage registrars who had a religious objection to same-sex marriage should not be forced to conduct them, in the same way that those with objections to abortion are not forced to carry out the procedure.
Starmer said the shadow faith minister role, currently being covered by Croydon North's Steve Reed, will be filled but that he hopes all of his top team will take an active interest and that religion is not "something that's in a compartment to one side."
"We will have a new shadow faith minister but what we've encouraged across the shadow cabinet is for all of our shadow cabinet members to engage with faith leaders. So, whether it's Lisa Nandy and the foreign relations role or whether it's Nick Thomas-Symonds in the shadow home office role or myself - I have regular interfaith meetings, I meet the Archbishop quarterly, I meet black church leaders regularly and I've actually been engaged in interfaith work for many, many years," he said.
After praising churches like Jesus House in London for their support of the vaccine rollout, Starmer said this Easter was the perfect time for Christians to be reflecting on new beginnings for the country as well.
"Easter is all about renewal and as we come out of the pandemic I think there's a wider sense of renewal: what decisions do we now make in a post pandemic world? I'm very strongly of the view that we don't go back to where we started, trying to patch up what I think was a pretty broken system in many respects, [but] that we take a different path and go forward to a much better, more positive and different future."
You can listen to the full interview with Premier's Cara Bentley here: