A Palestinian Christian living in Bethlehem has told Premier the current violence between Israel and Palestinians in Gaza is the worst she can ever remember.
Rana was speaking as the United Nations Middle East envoy warned the situation is "escalating towards a full-scale war".
Hamas and other militant groups in Gaza have fired hundreds of rockets at Tel Aviv and other cities.
Israel has responded with air strikes targeting police and security installations, although the Palestinian authorities said there have been civilian casualties.
Rana, who works as a translator, told us the violence in Gaza erupted very quickly after a tense few days of unrest.
"There is a lot of trouble and extra tension on the streets. We have never seen this level of violence. It's so much violence, it's even in the streets. It went out of control for the police yesterday, to the point that they were calling the army, they were calling for curfew.
"They didn't really know what to do and they were even evacuating Jewish families and it was like a kind of a civil war between Palestinians and Jews. This is something accumulative, I would say, because of all the tensions that we've been living with for the past decades and years and it's all kind of exploded now."
Rana told Premier of her fears for civilians, describing how the violence had come after a very difficult year in Bethlehem and Gaza.
"The situation was bad anyway. With Corona, Bethlehem was closed with no tourism, so the economic situation is so bad. And then with all this happening, it's going to deteriorate and the consequences are going to be very bad because we don't know when this is going to stop. So, if we're really going to have a massive war, then the price will be high, especially for civilians."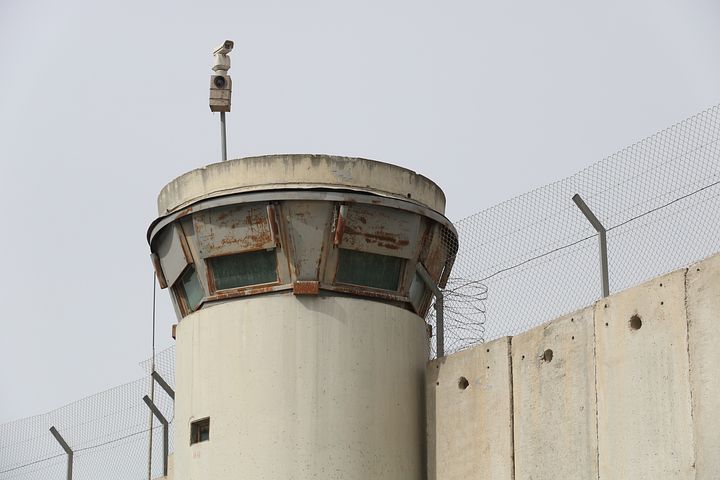 Travelling from one city to another in the West Bank requires passing through many security checkpoints and roads which are used by Palestinians and Israelis. Rana says many are choosing not to move around because of the threat of street attacks.
"Yesterday, I saw reports asking people, especially young people, not to move alone because the settlers were threatening to attack using weapons and knives so for especially young men, it's hard to be out in the street by themselves in areas like Jerusalem, because we have reached this level of a kind of street war."
But Rana says she takes comfort from her faith :
"God only gives us strength and have mercy on us in the coming days and maybe weeks because God knows what's going to happen."