Christians Against Poverty, church-based charities and Christian MPs have been sharing what they make of the Chancellor's economic plan.
In Wednesday's budget, Chancellor Rishi Sunak announced grants of up to £18,000 for the hospitality sector, incentives for employers seeking to hire apprentices and the continuation of money for staff currently on furlough and the self-employed.
The minimum wage will increase to £8.91 an hour from April and funding was announced for the arts, sport and the vaccine rollout. Potential home buyers will only need a five per cent deposit to buy a house, with the Government working with lenders to offer 95 per cent mortgages.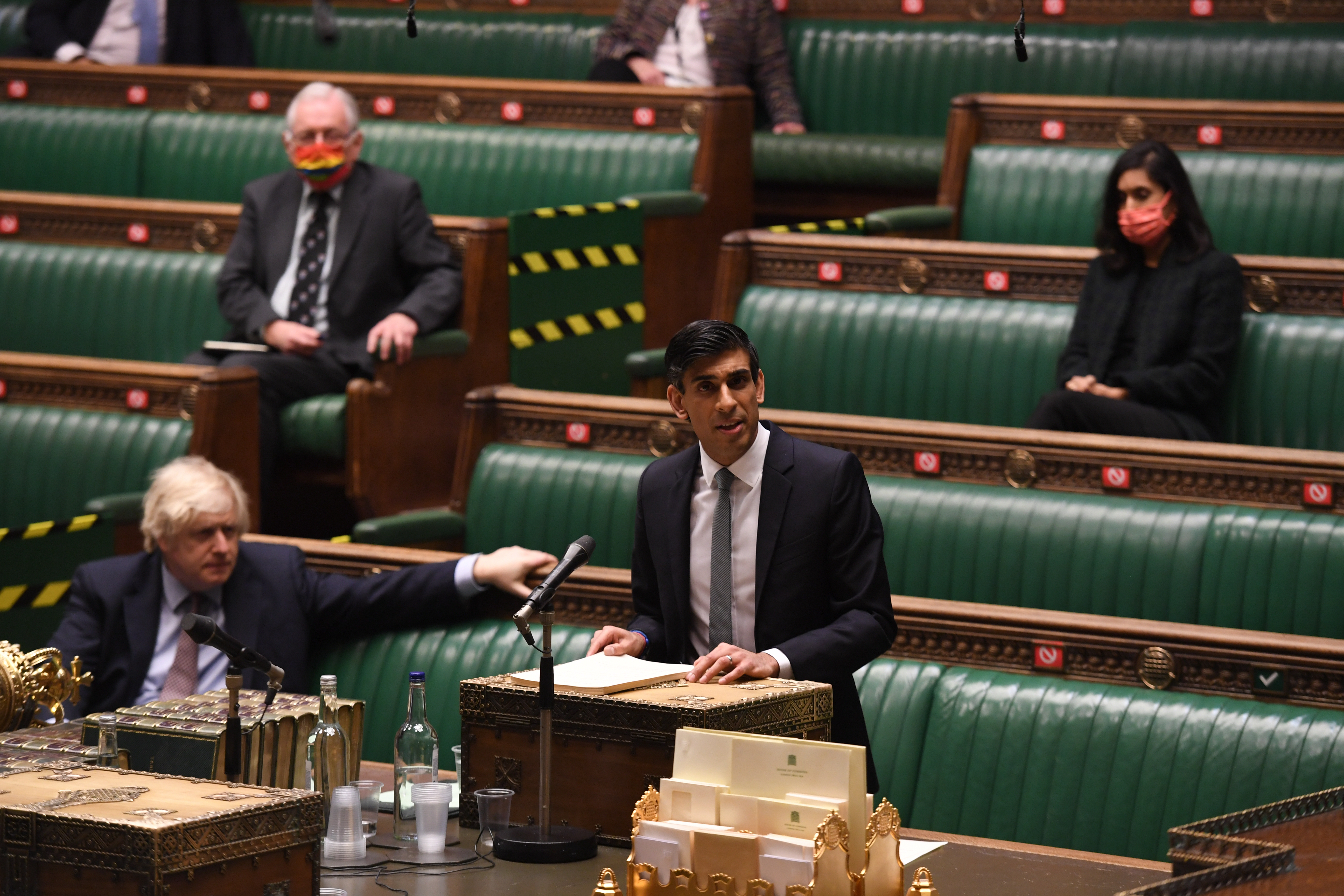 UK Parliament / Jessica Taylor
Shadow work and pensions secretary, Christian and Labour MP Jonathan Reynolds told Premier he wanted to see more for 16-24-year-olds and more joined-up thinking between employment incentives and specific industries or societal needs.
"What are we going to do to get people back to work? Not just people who've lost their jobs, but young people who have not even gone into the labour market yet, that hasn't been available to them. I didn't hear enough at all on that.
"I don't think there was any mention of the NHS, I don't think there was any mention of social care. There was nothing on teachers and schools, when we know we have this massive educational challenge ahead of us. to mitigate the impact of young people who've missed out on so much education in the crisis. So, I was really disappointed. I felt it wasn't looking to the long-term enough."
Mr Sunak set out a long-term plan to pay back national debt, with policies such as an increase in the tax paid on businesses' profits from 2023, with the largest companies paying 25 per cent in tax.
Predictions from the Office for Budget Responsibility say the economy could be back to normal by the middle of 2022, six months earlier than previously thought.
Conservative MP Sir Desmond Swayne told Premier that Mr Sunak's timetable was "masterful", adding that "we will have to pay for it and that was an important message to have got across".
Christian and Labour MP Alex Cunningham told Premier the prediction of economic growth feels far away in Stockton: "It is a bit of a surprise because in my area we've lost 12,500 jobs in the Tees Valley over the last year and it's going to take a lot of work to restore that and so I think that might be a little bit optimistic."
However, former Labour politician and Christian peer Frank Field said it was the best budget he had seen in 42 years, arguing that it met current needs and saying it set out a plan for the future: "To be successful in politics, you have to ride two political horses simultaneously. Rishi has done a budget for the hour and made the possibility of long-term prosperity to fight the next election. Best budget in my 42 years in politics."
Christian and Conservative MP Steve Double, whose Cornwall constituency of St Austell and Newquay has been impacted by the lack of tourism, tweeted his response to the immediate plans for hotels and restaurants: "Very welcome news for hospitality from the Chancellor - grants, business rate holiday extended, VAT cut continued, and furlough continued. Everything we asked for...Thank you Rishi!!"
Many Christian charities have been concerned with the number of people who are homeless, in debt or struggling while being out of work.
Christians Against Poverty, who help people out of debt, praised the intention to protect "jobs and livelihoods", but said the plan to stop the Universal Credit payment increase in September was one of the only policies not tapered to allow people to get used to it.
Gareth McNab, the director of external affairs at CAP, said those struggling were the only ones facing a "cliff-edge".
"While he's gradually going to withdraw support from people as they become less and less dependent on it in most of society, for the poorest in society, who are increasingly reliant on this £20 uplift a week, he would seem to be quite happy to take that in one go in September," he said.
CAP added that when the increased payments end, "around 16million people will face an overnight income loss equivalent to £1,040 a year."
Labour shadow cabinet member Jonathan Reynolds added that the raise in the minimum wage to £8.91 is a step forward but that an overall strategy to help people out of poverty is needed: "I still don't think the Government is willing to acknowledge that we should not be a country where we regularly see those queues of people outside food banks, where faith communities are having to get people through crises like this - that should be a very small and niche element of provision for people who have fallen through the cracks and, ideally, they shouldn't exist at all. They shouldn't be a mainstream way in which we get people through everyday life and I want to see that and yes, wages are a huge part of that."
The Bishop of Birmingham, David Urquhart, convenor of the Bishops in the House of Lords, said: "while the Chancellor has rightly focussed on steps to get the economy moving, I'm concerned he has missed the chance to give certainty to those people and families who rely on Universal Credit, by not making the £20 uplift permanent.
"The £19m for Domestic Abuse programmes is welcome as is support for schools to help get children back on the road of educational discovery. The lack of detail on social care is, however, a worry."
Bishop David praised the £300m additional funding for culture and the funding for regenerating town centre life, saying: "I also note that the Levelling Up Fund prospectus specifically mentions cultural and heritage assets, including churches, and we look forward to churches and cathedrals particularly in areas of high deprivation taking part in this programme."

Read the full budget here.