Canon Andrew White, also known as 'the vicar of Baghdad', has been found to have committed serious financial misconduct that was likely to cause damage to the charity he worked for.
The Charity Commission has also found that the charity, Foundation for Relief and Reconciliation in the Middle East, had a trustee board that had ineffective oversight of him.
The report detailing the investigation's conclusions was released today and explains that the charity now have three new trustees and a new CEO.
Speaking to Premier, Canon Andrew White said: "I adamantly deny that I put the charity at risk. The fact was, we were working in a very risky war zone. It wasn't me putting them at risk. It was a risk that we were living in to maintain service and provide support those who were literally living on the front line. Yes, it may appear risky because it was risky. But I wasn't putting them at risk in any way whatsoever.
When asked about the Charity Commission's findings that he was planning to pay Islamic State for the freedom of two young girls, he explained: "There was a situation whereby lots of people had been taken as sex slaves and we were doing our best to try and secure their release and get them back.
"At no time did we ever pay money to terrorists to actually buy them back, but we have to pay money for release - not for release - but we had to pay money for their rescue accommodation when we rescued them, or when they were rescued, and there were lots of people involved in that. We actually were involved in providing housing and accommodation once they were set free."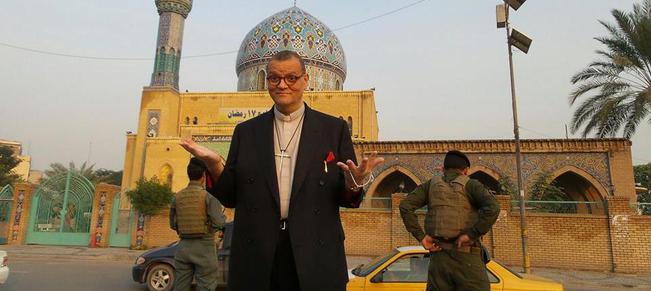 The report says he used a charity credit card for frequent personal expenditure and that only 5% of the card's payments are accounted for.
Commenting on whether he regretted any of his actions, he said: "No, there wasn't misconduct. The fact was that we can't use a credit card in Iraq. The only place where we used the credit card was in Jordan and Israel and there, the person who is responsible for overseeing all our payments, he wasn't very good at actually getting receipts and things registered properly and that case, I did admit that there was mistake made, that he wasn't doing it right and in the end, we dismissed him. But it was no fault of ours in the war zone."