Evangelist Luis Palau has died at the age of 86 after a three-year battle with lung cancer.
Over the course of his 65-year ministry career, Palau preached in more than 80 countries and shared the message of Jesus to an audience of more than 1 billion people through television, radio, print, and live events.
Originally from Argentina, Palau became a Christian at the age of 12, just two years after his father's untimely death. He began preaching on street corners and had started up his own Christian radio programme by 19. Palau went on to serve as an intern with the Billy Graham Evangelistic Association, and would sometimes assist as the late Reverend Billy Graham's Spanish translator. It was his association with Graham that acted as a springboard for Palau's own preaching ministry, which was subsequently launched in 1978.
Palau and Graham remained close friends thereafter.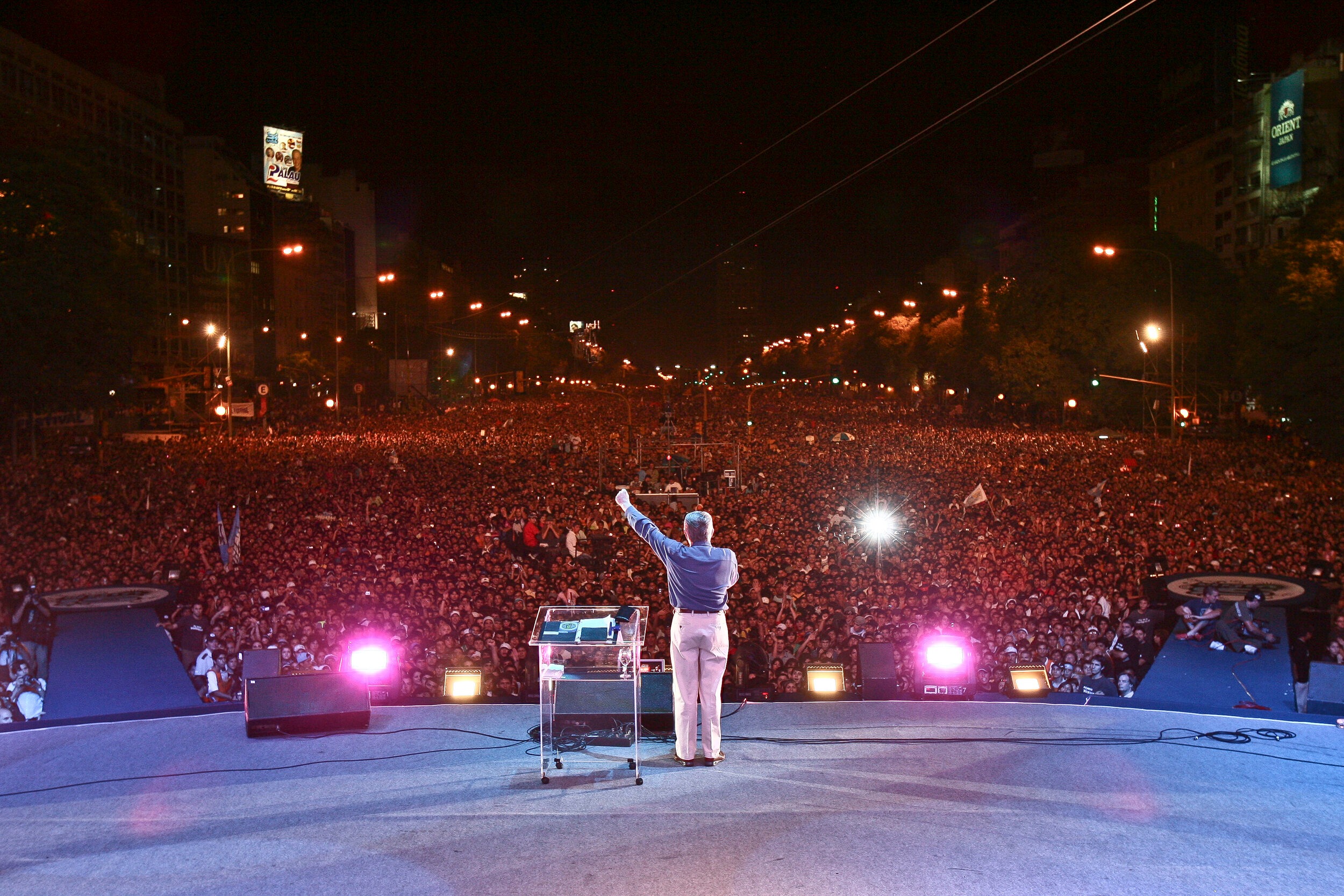 Palau and his team held more than 500 evangelistic campaigns, festivals, and rallies in more, including historic campaigns in leading world cities such as New York City, Buenos Aires, London, Madrid, Singapore, Hong Kong, Cairo, and Mexico City.
"You don't have to have a jaw-dropping story of how you received Jesus. It just must be yours," he once wrote. "Some have the light falling from heaven, the Damascus road experience that takes them from the 'chief of sinners' into the arms of Jesus. Some of us are kids just starting to learn what sin means, and the light from heaven looks like a shaky flashlight beam on the page of a Bible as chilly rain falls around. All that is important in our conversion is the reality of it."
Tributes to the prominent evangelist have been pouring in on social media.
Will Graham, the grandson of Billy Graham, called Palau "one of the best Gospel communicators I have ever known".
"He had a humble spirit, a genuinely kind soul, a true servant's heart, a love for his Savior and a deep passion for the lost," Graham added. "Luis' legacy and the eternal impact of his ministry will be felt for generations."
Pastor Samuel Rodrigues called Palau a "hero of the faith", adding:
"As Luis Palau once noted: "When you win people to Jesus Christ, it's the greatest joy ... And it's contagious. Once you do it, you don't want to stop." As we mourn and pray with the family of this hero of the faith, let's honor his legacy by echoing his message of joy and hope."
Palau is survived by his wife, Patricia; his sons Kevin, Keith, Andrew, and Stephen; his daughters-in-law Michelle, Gloria, and Wendy; his sisters Matilde, Martha, Catalina, Margarita, and Ruth; his brother Jorge, and 12 grandchildren.