A messianic pastor in the city of Beersheba in southern Israel has told Premier how his house was hit by a missile while he and his wife were sleeping in the flat's shelter.
"We were attacked at one o'clock in the morning, two o'clock, three o'clock and we couldn't sleep so my wife said: 'Look, we better go to sleep in the shelter'. So, I took two mattresses to the shelter but it is very uncomfortable to sleep there because once the door closes there is no oxygen. It is like that is an airtight thing. So, we left the door a little bit open and at six in the morning, we heard another alarm and my wife got up and closed the door and that is when it went boom, a bombshell," Pastor Javier Montenegro said.
Pastor Montenegro and his wife Kyla were the only ones in the flat on Sunday at the time the rocket hit and were not injured.
"When I went out of the shelter, there was water everywhere, I could hear like a waterfall falling from somewhere in the house and then I saw a hole in the ceiling of the living room, that was where the water was falling from, that was where the missile had hit. And well, everything was blurry, everything, there was a lot of gunpowder smell and It was like a cloud of cement," Pastor Montenegro continued.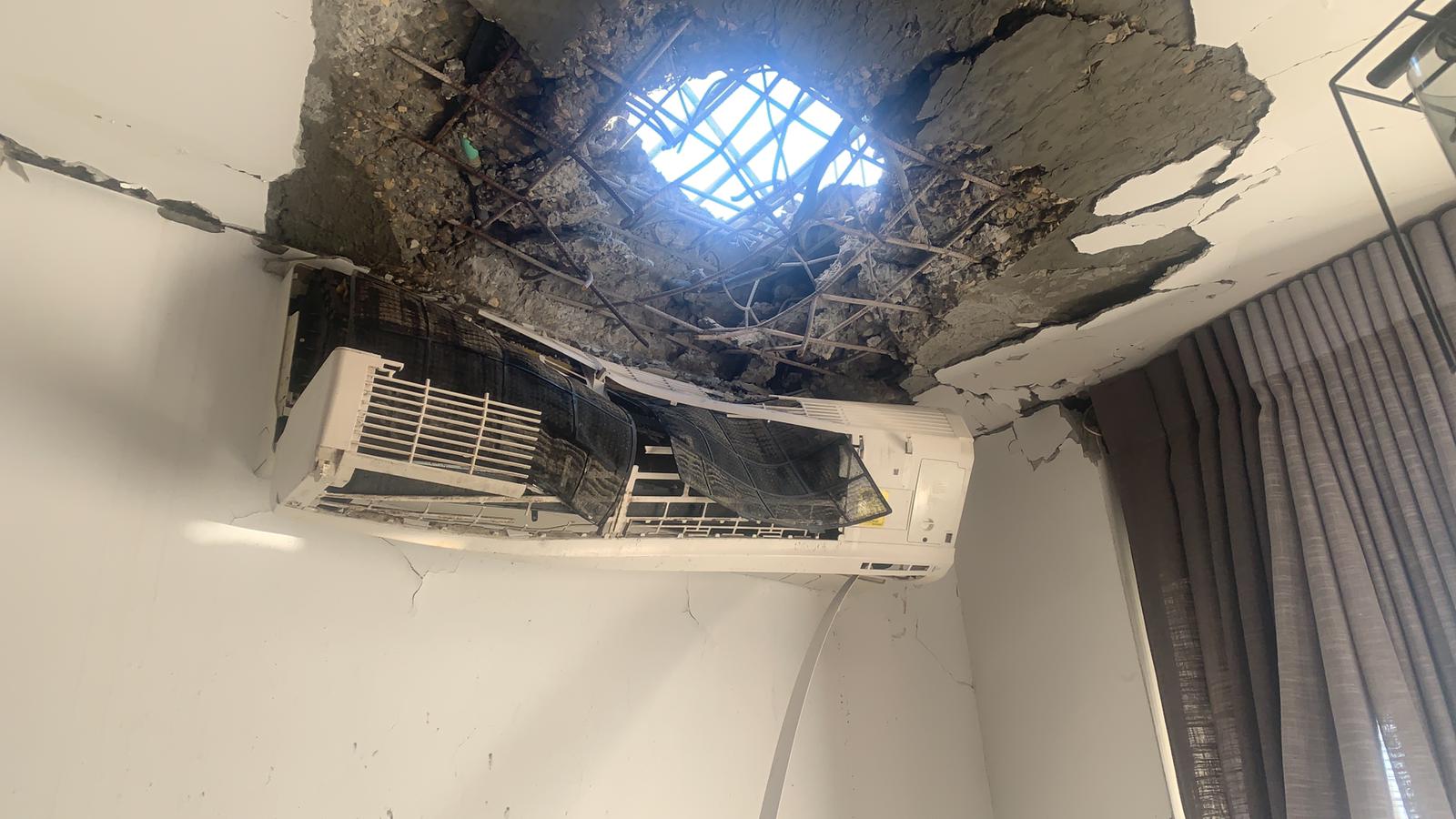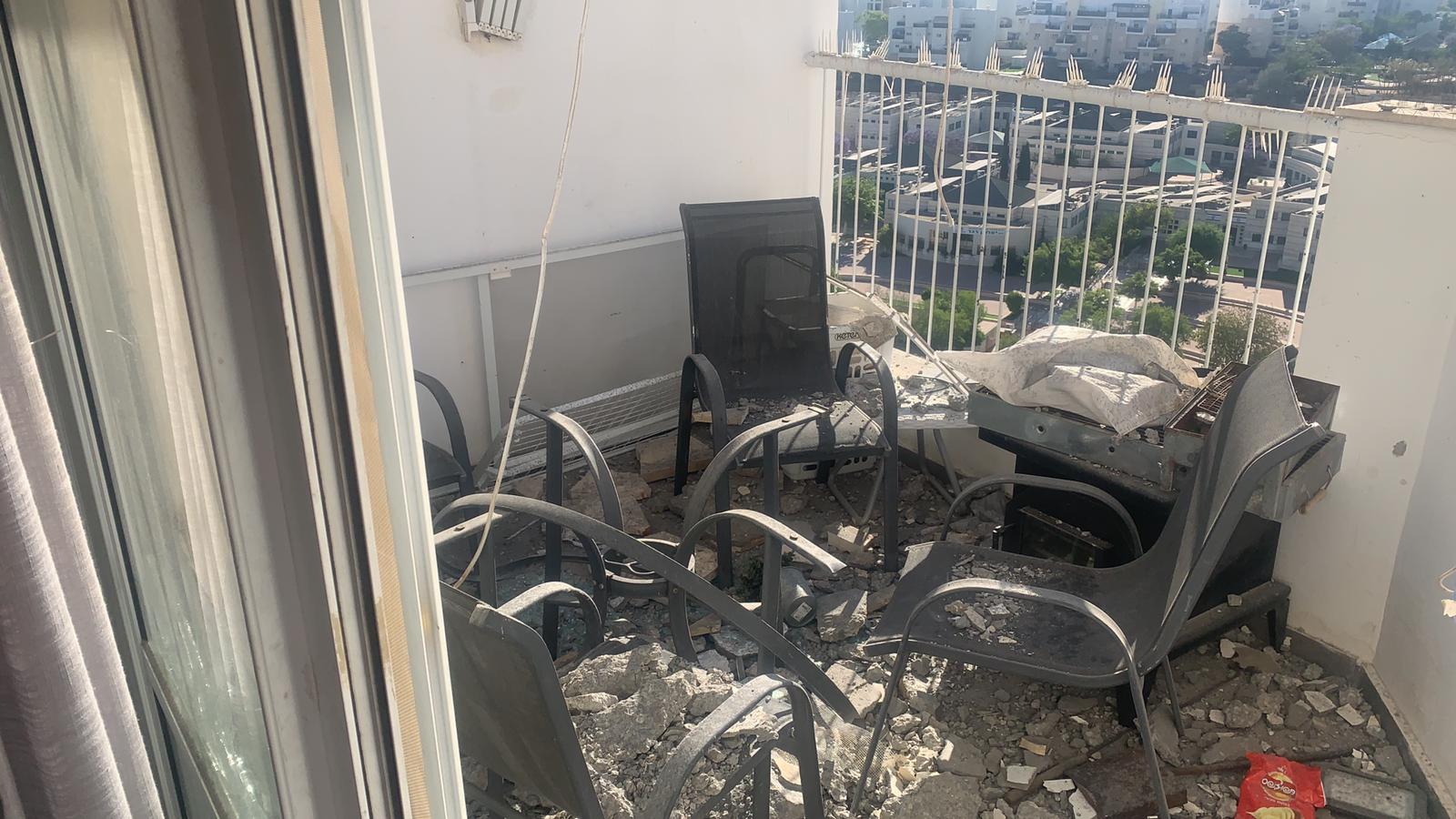 Police and emergency services arrived within minutes and people from other flats in the 16-floor apartment building were soon knocking on their door to check if they were okay. "It was all really fast. I felt very accompanied in those difficult moments, people kept hugging us and making sure we weren't injured," Pastor Montenegro added.
"At the time, we had God's peace. We weren't nervous, we didn't get an anxiety attack, anything. We were calm and thankful to God that nothing had happened to us. It wasn't after a while that we began to realise the actual magnitude of this. And the truth is that it is a miracle, we have peace, his peace, and we know that God has allowed this for a reason, he has got a purpose and the idea of all this is to glorify the name of the Lord."
The family of six arrived in Israel in 2003 from Argentina following a call from God to make Aliyah, the return of Jews to the Holy Land. They felt God was urging them to start a mission in the Holy Land preaching that Jesus is the Messiah and have since started a messianic congregation in the Negev town in Beersheba.
However, because of the coronavirus pandemic, they could no longer afford the $5,000 rent bill and their landlord had to close the building. Pastor Montenegro and his wife had to move all the church's belongings to their flat, which are now damaged because of the missile.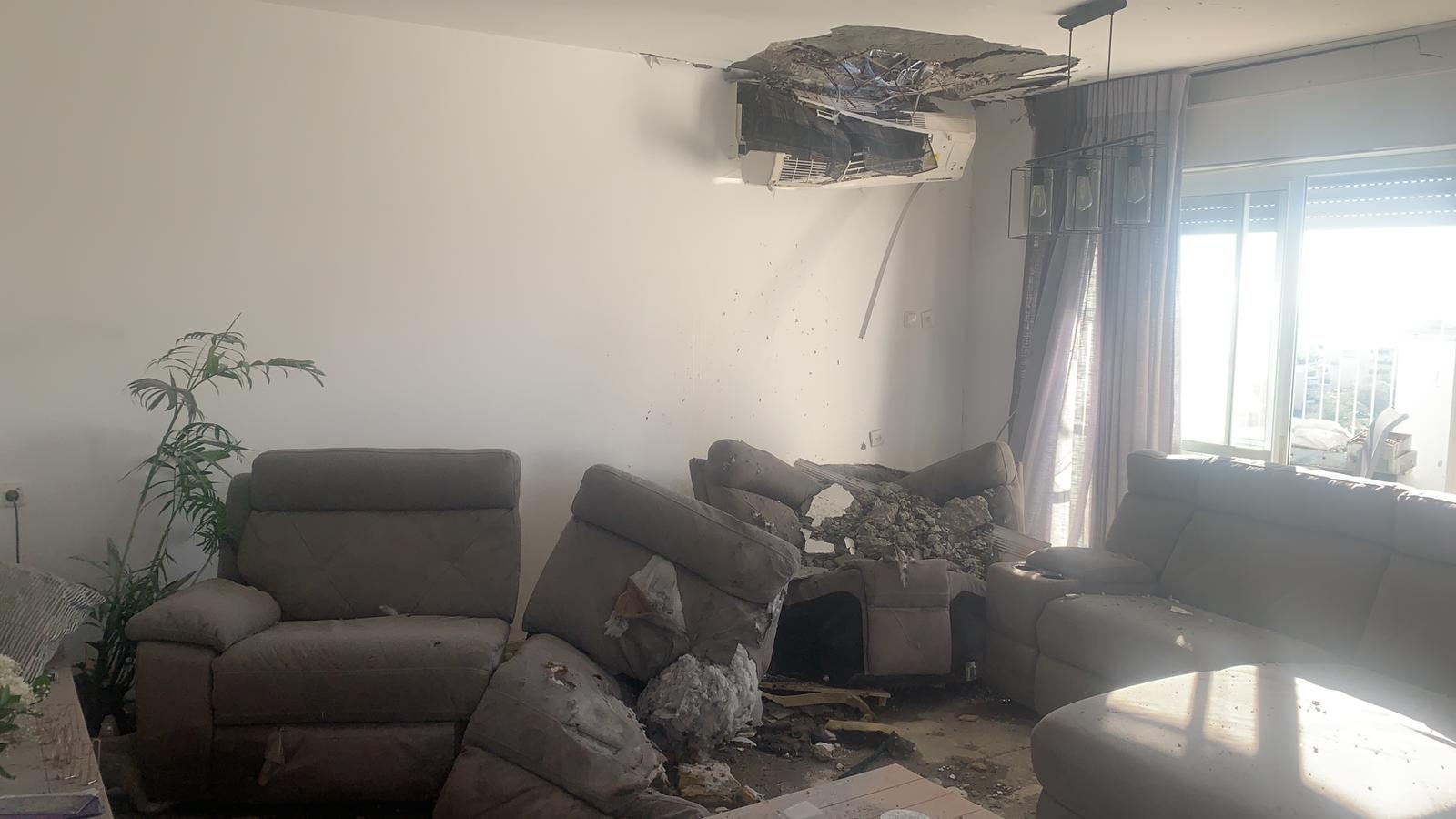 "Only 10 days ago we had brought all the church's equipment here. Most of the things are damaged, there's glass everywhere. But as I say, I think our time has come. God wants greater things; we have to take steps of faith. I know that there is a property coming for the church, but those are situations that one must take before the Lord and have that peace that is the Lord's. I know he will not leave us," Pastor Montenegro said.
Talking about the material damage the missile had done, Pastor Montenegro said it was all being covered by the insurance company. The couple has relocated to their daughter's flat and all church meetings have been moved online in the meantime.
"Us, the people, we are the Church. And well, there are always people who comfort you when going through a difficult period. We are very happy with this beautiful work that God has given to us. We have a beautiful congregation, and we love being here. For us, the best place we can be is, right here, in the Holy Land, no matter what happens."
Pastor Montenegro went on to encourage people to pray for peace in the region and said he would love to see more partnerships with church leaders in the UK to keep spreading the gospel in the Holy Land.
"Don't just come on tourist trips. Let us work together, let's create a strategy to reach more souls, let's show them together that Jews and Gentiles are one in Yeshua, one in Christ. They need to see the power of God" Pastor Montenegro said. "Let's pray for peace. We have brothers in Christ in Gaza as well and we sometimes meet with Arab pastors in Jerusalem. Jesus is the only one who brings peace among us. It is possible. We are one family, we love each other. We respect each other and Jesus can do it, Yeshua does."
A ceasefire's been agreed between Israel and Palestine following 11 days of violence.