A star US footballer has left his social media followers in tears after videos emerged of him preaching at a maximum security prison.
Quarterback for the Denver Broncos, Russell Wilson is a devout Christian who frequently speaks about his faith.
After reaching out to prison ministry God Behind Bars, he and his wife, American singer Ciara, led a service at the Everglades Correctional Facility in Miami.
Around 300 inmates gathered to hear the couple, with 27 eventually "giving their lives to Jesus."
The athlete's preach was based on Isaiah, and his wife sang the popular worship hit Waymaker, alongside a band made up of prisoners.
As they continued to worship, Russell brought a prisoner forward to sing, handing him the microphone and leaving the rest of the inmates "in shock".
In a post by God Behind Bars, volunteers described feeling "the atmosphere in the room change" as the rendition of Jireh, by Maverick City and Elevation Worship, began.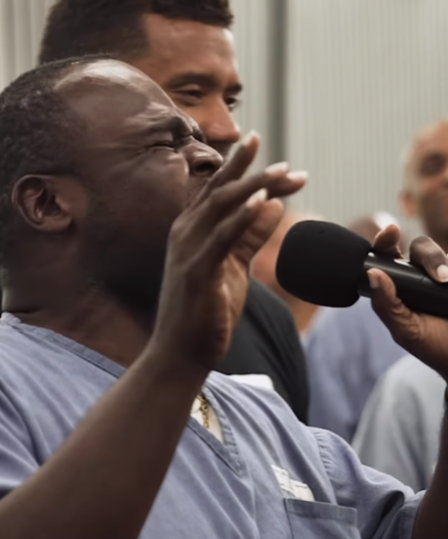 Reflecting on his experience, Russell took to Instagram to say: "Lord there's nothing better than YOU!!!
"Over 300 Maximum Prison Inmates worshipping Jesus! His Grace and Spirit is overwhelming in the midst of mistakes He still loves and forgives.
"'For God did not send his Son into the world to condemn the world, but to save the world through him.' - John‬ ‭3‬:‭17‬ ‭NIV‬‬"