A review into the actions and handling of allegations against Jonathan Fletcher says his influence in the conservative evangelical circles contributed to the delay in information coming to light. The report also says the church's poor relationship with the Diocese meant safeguarding practise was treated with reluctance, being seen as an imposition, with informality celebrated.
The lessons learnt review, conducted by the independent Christian safeguarding charity Thirtyone:eight looked into what took place at Emmanuel Church Wimbledon between 1982 and 2012 while Jonathan Fletcher was vicar. It also investigated the culture of the church and how that participated to his actions being undisclosed and the nature of how those allegations were handled when they came to light. Recommendations are also made.
Jonathan Fletcher was invited to take part in the review but declined to do so.
What took place
Jonathan Fletcher, who was vicar for thirty years, was highly-regarded in conservative evangelical wings of the Church of England, he was charismatic in persona, well-connected, intelligent and authoritative in his preaching and keen to protect the gospel from heresy, causing many to hold him in high-regard.
The review has found that the fact many people saw aspects of his ministry as positive was one of the reasons abuse allegations took so long to come to light, with many participants wishing that their positive experiences also be included. The report says his reported kindness, hospitality and care contributed to the delay.
However, Thirtyone:eight wrote: "a person who possesses positive characteristics and is widely highly-regarded, could nonetheless display entirely inappropriate, abusive and harmful behaviours which render them unfit for their office."
Fletcher engaged in naked massages and saunas, forfeits including smacking with a gym shoe and ice baths with adult men whom he had authority over. Some events were described as consensual and others as non-consensual because of the power imbalance.
The report says: "One participant reported that JF told him to perform a sex act in front of him and when he did not, JF performed the act instead. This behaviour demonstrates a gross abuse of power and in the opinion of the reviewers is far beyond anything which can be deemed acceptable or appropriate from a minister in a position of power, trust and responsibility. Further, it raises a question regarding whether this would be regarded as misconduct in a public office. We conclude that very few, if any, knew about this incident prior to 2017. We state for the record that JF has never been charged with or found guilty of any offence."
Premier contacted the Met Police, who were unable to give any further details as he has not been charged.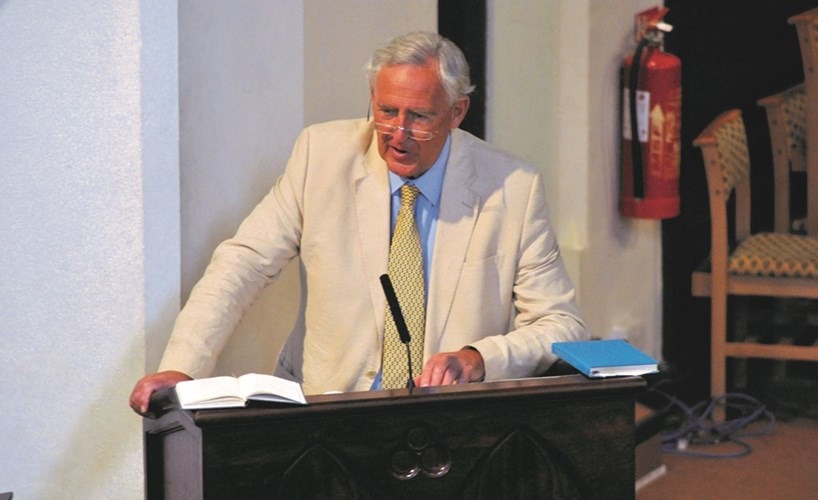 How culture of church participated
Emmanuel was, and is, a respected church theologically in conservative evangelical circles, with the report saying it was a place where people could investigate Christianity intellectually.
The report notes that Jonathan Fletcher was "a man of great charisma and of significant influence in this sphere", with his approval being significant in career promotion, not just within Emmanuel but the conservative evangelical movement more widely.
The report also notes that there was an overlap between Emmanuel's church culture and public-school culture, with many in the church attending the Iwerne camps (for private school children) and friendships and dynamics from those schools and camps influencing the atmosphere at church for years, as the boys grew up and became men.
The report reads: "it was also a place where models of leadership, discourses of protecting the gospel and the celebration of masculine Christianity were embedded in the lives of many. The relationships formed there continued into adulthood and impacted training choices, career aspirations and theology."
The report also says that the Church's feeling of being independent from the Diocese of Southwark (and its status as a 'proprietary chapel') did not help the abuse allegations come to light, with the Diocese being seen as liberal. "This resulted in a negative lens around safeguarding to a large extent as something imposed by the Diocese," the report states. It adds that the development of safeguarding practises did not develop in the church at the same rate as in the rest of the C of E.
The report says any recommendations will not make any difference if the "unhealthy culture" in the church is not addressed.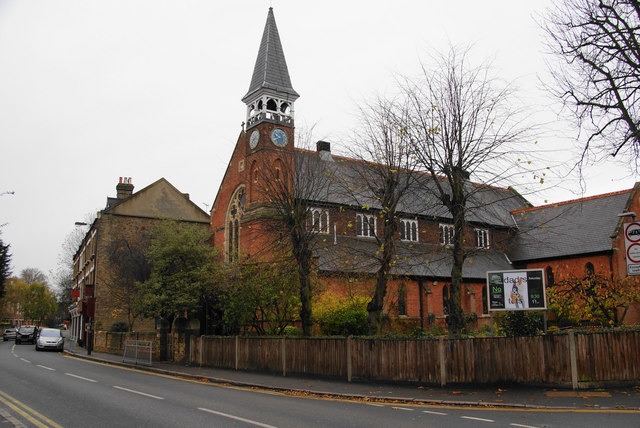 Emmanuel Church Wimbledon
How allegations were handled
The report claims: "On the balance of evidence, it is clear that bullying/spiritual abuse was known about prior to 2017 and little or no action was taken to address this by role holders and leaders at ECW at the time. The massages and saunas were also not hidden behaviours. We consider on the basis of all the information gathered that at least some of these behaviours were known about prior to 2017 and there were opportunities for action to have taken place sooner".
Thirtyone:eight say there was "a celebration of informality" around safeguarding and a lack of recording or confidentiality, which undermined confidence in being able to disclose or raise concerns.
Fletcher himself was also considered, by default, the safeguarding lead.
The report concludes that knowledge of these behaviours was held by some role holders at Emmanuel and some members of the congregation. It states that a desire to protect the reputation of the circles he operated in may have been seen as more important than disclosing the information.
Recommendations
It is acknowledged that several changes have been made at Emmanuel and the current safeguarding lead is spoken about positively, with the report noting that there have been improvements since 2012.
There are 28 recommendations for Emmanuel and then many for the wider conservative evangelical church, including avoiding giving preachers 'celebrity status'.
Churches are warned to change the predominance of privileged speakers at events and to be aware of perpetuating a ministry of powerful men. Thirtyone:eight recommends having accountability for all in leadership, being aware that theological separation can be harmful to the disclosure of abuse and for churches to be aware that a power imbalance can make an adult, who might not otherwise seem at risk, vulnerable.
For the Church of England more widely it is recommended that anyone found guilty of abuse and harm of adults should not simply have their PTO removed but also be deposed from Holy Orders and for it to be clearer what they cannot do.
They recommend that legally, an imbalanced of power in status or age in a religious context should be included in definitions of consent.
"Current statutory definitions do not take account of this impact of coercion and control," they say.
Premier will be publishing an article following an interview with the current vicar Rev Robin Weekes later today. For now, you can read Emmanuel's response to the report here.
The full report is available here.