The Chinese authorities have taken down online Bible apps from app stores across the country, according to a tweet from a priest.
Father Francis Liu of the Chinese Christian Fellowship of Righteousness, also said users of Christian chat sites on the platform "We Chat" were greeted with a message which said the account had been blocked and suspended.
The move, which happened at the weekend, is the latest in a series of actions by the Chinese Communist Party to remove the Bible and Christian influence from society.
Bibles have rarely been on general sale in China and are no longer available for sale online. Many people in China rely on Bible apps but Dr Ron Boyd-Macmillan, director of research at Open Doors International, said: "The State already knows who has downloaded these. Members of the Chinese Communist Party have already been questioned about owning the app. And as China's Social Credit System is rolled out, which seeks to punish unpatriotic behaviour, owning and continuing to use a Bible app could disadvantage or compromise you."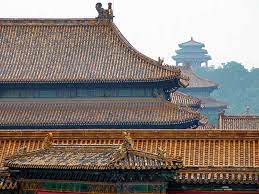 The moves coincides with further official tightening of regulations, by which the church in China are controlled.
Dr David Landrum, Head of Advocacy for Open Doors UK & Ireland said: "Sadly, this doesn't come as a surprise. Since President Xi Xinping came to power we have seen a concerted and strategic wave of persecution against Christians, with the use and abuse of technology at the forefront of this religious cleansing."