St John's Church Hoxton in east London has come up with a creative way for people to process and share the emotions felt during the past year. It's created a place on its grounds called the Garden of Lament.
Speaking to Premier, Rev Caroline Taylor, a curate at the church said the Garden of Lament is a safe place for people to express what they have lost, missed and hope for.
"We've lost a lot. We hurt a lot. We wanted to create a place that people felt safe to do that, not just as individuals, but collectively. Each of us individually writing up on the board or individually tying a ribbon, but together, building a picture, lamenting and grieving together."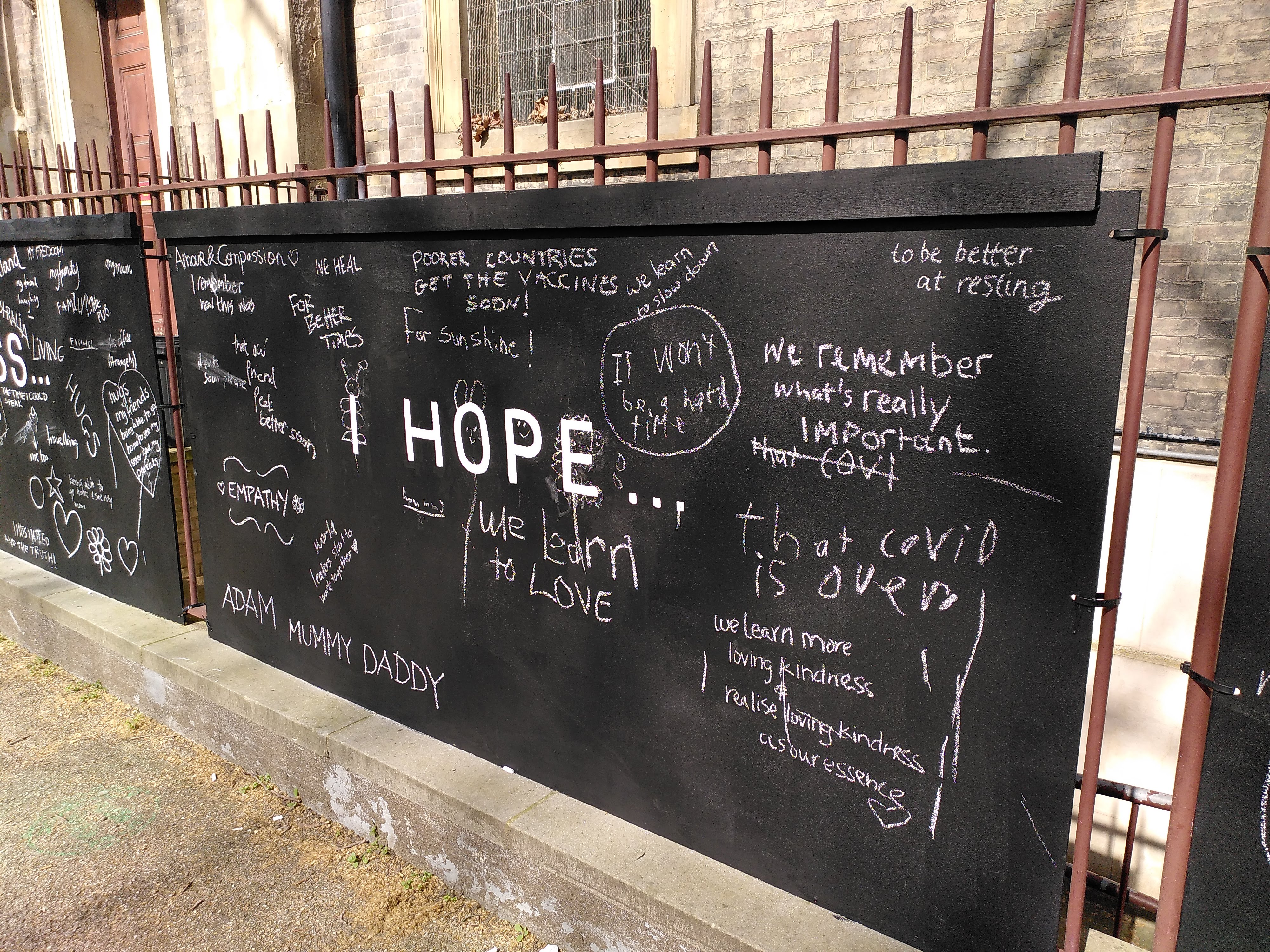 As the coronavirus restrictions start to ease, Rev Taylor, together with the church´s planning team, felt it was important to "have something tangible that we can do together, that we can do in public that means that we can express what we're feeling."
"As a church we've been thinking about lamenting in our sermon series and really learning that lament it's not just feeling sad. It is being honest about our emotions in front of God and having a place that we offer them to God and say, this is how I am feeling. I am feeling sad, I'm feeling angry, I'm feeling disappointed," Rev Taylor continued.
The Garden of Lament is made up of three stations: a wailing wall where people can write and share personal stories, a prayer stone station where people can take a stone, remember someone that they have lost and put it in a bowl of water to symbolically offer it to God and a "raw ribbons" station where people can grab a coloured ribbon that represents their emotions and tie it to the church´s railings.
"We've put four colours and we've got red for angry, blue for sad, green for scared and yellow for hope, Rev Taylor said.
"I'm really surprised I thought it would be mainly red mainly blue but actually it is yellow. Hope is the predominant colour at the moment, which is really encouraging,"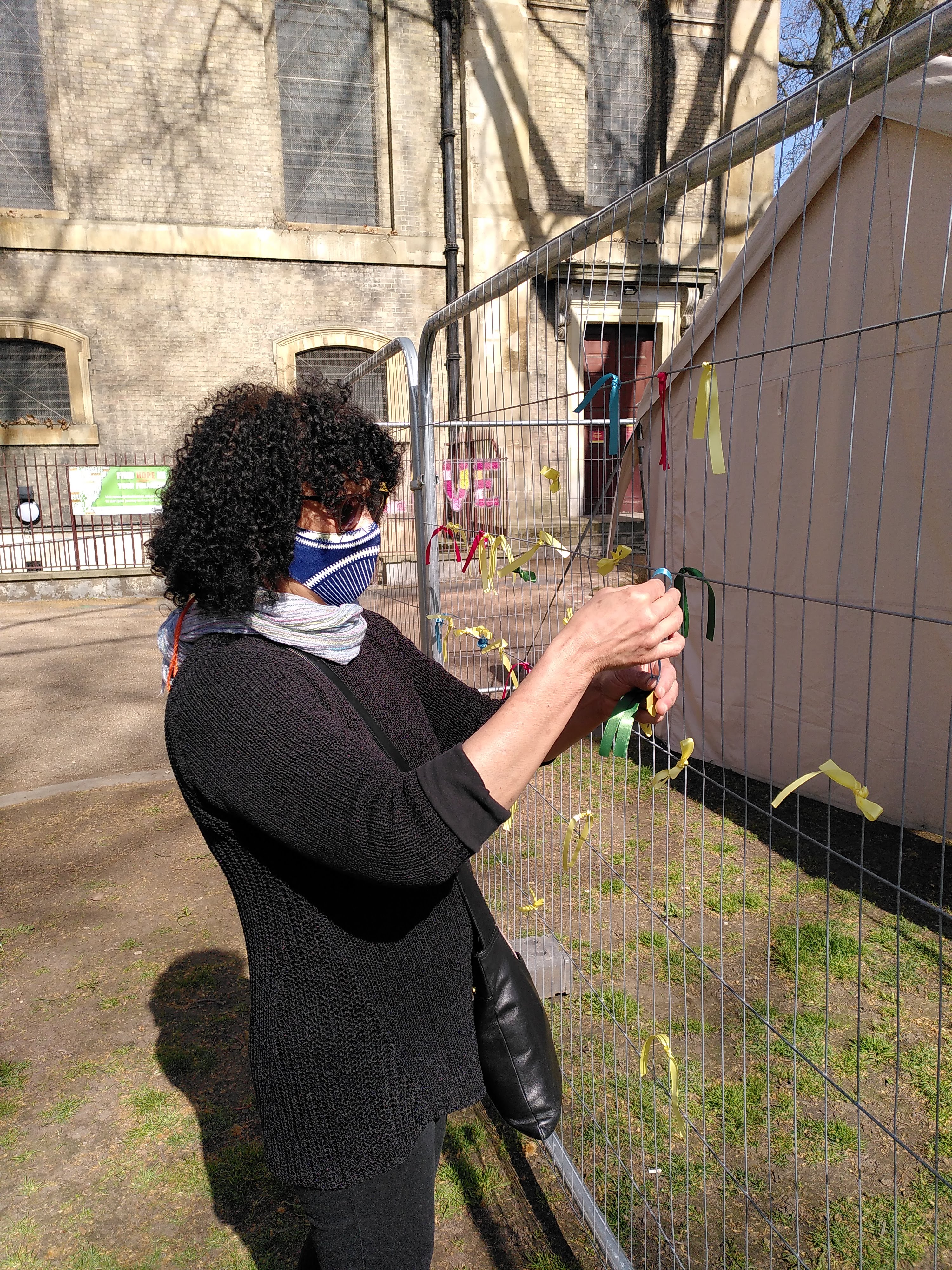 Asked about what they are hoping to achieve with the initiative, Rev Taylor hopes that people meet God in the space.
"Please pray for us, it is open to everyone. We're praying that this is a place of healing and recovery for people but also that people meet God. Maybe for the first time, maybe in a new way, that they learn that they can be honest with their emotions that actually as Christians we believe in a God where we can come to God with all our emotions. However we're feeling, we can be honest."
The Garden of Lament will run until 11th April.