Franklin Graham is in good spirits when we meet in London's Hyde Park Corner.
He's excited to be visiting Speaker's Corner, the place where many evangelists have preached and debated over the years. Many there have faced fierce opposition because of the message they preached, something Graham himself can sympathise with.
The US based evangelist, who's father was the renowned Billy Graham, is in the UK for the God Loves You Tour. The tour was due to take place in 2020 but every venue he'd booked to preach in cancelled him after complaints were made about past comments he'd made about homosexuality and Islam.
He would later take succesful legal action against some of the venues, meaning the tour is back on, stopping off at Liverpool, Newport, Sheffield and London.
"I knew that it would happen," he tells me. "It just had to be God's timing. Of course, the pandemic was coming so I think the Lord just shut the door.
"To be cancelled...it benefited us in a sense of the publicity that it gave us. You couldn't buy that kind of publicity. I don't want to say i'm thankful or grateful but God used what they meant for bad and used it for good."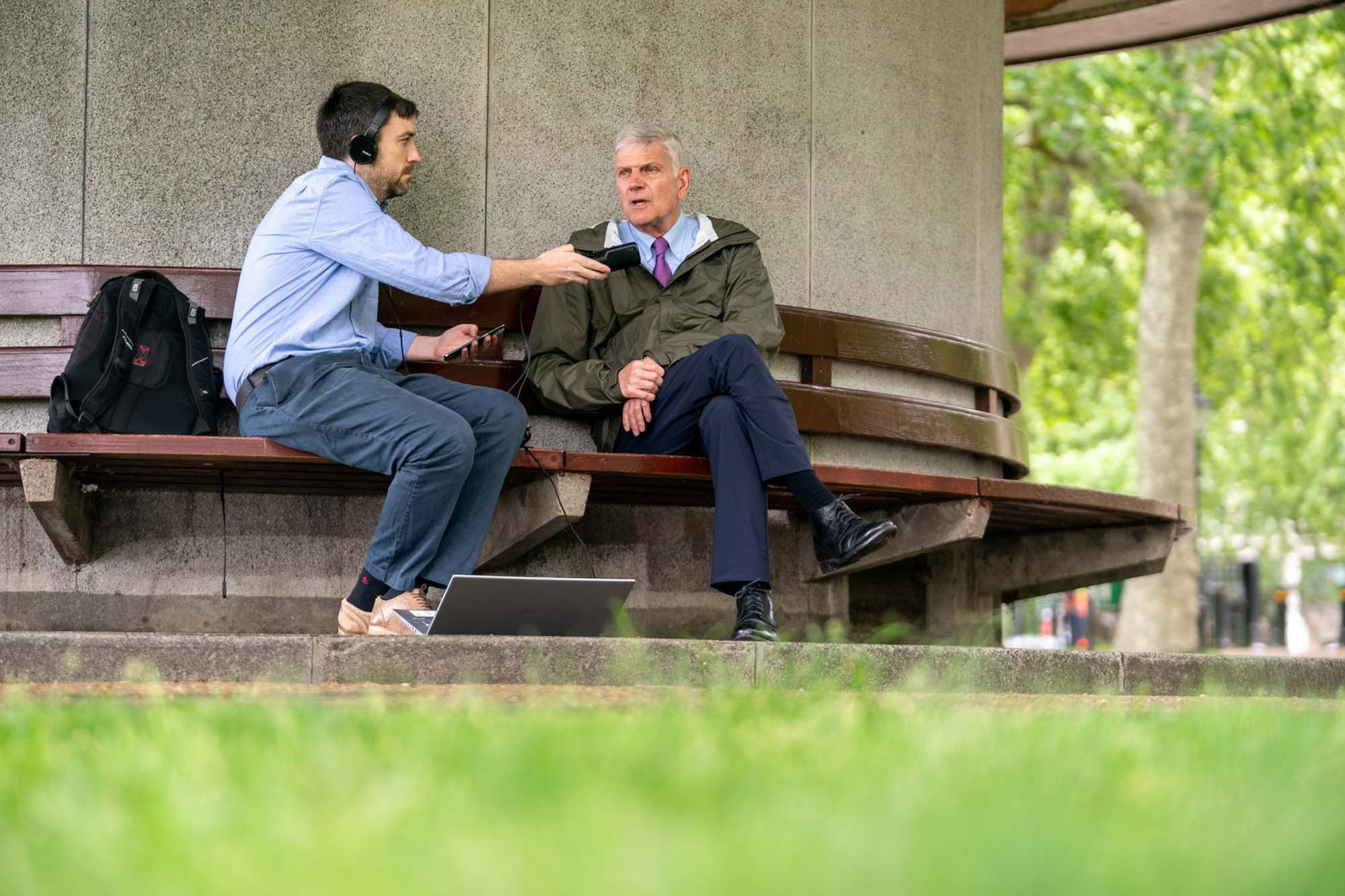 Once again critcism has been levelled at the preacher. The Mayor of Liverpool called for bus adverts for the tour to be banned while the Welsh Government have been vocal in their displeasure about his visit.
Graham says the opposition is to be expected, but isn't fair.
"Their criticism is a lie. They say, I'm a preacher of hate. The reason they say I'm a preacher of hate is because I say that marriage is between a man and a woman. And it is. What I do is I answer reporters questions. Well, what do you think about gay marriage? Well, it's a sin. That's what the Bible calls it.
"They say, Well, you're offending a lot of people. I'm not offending them, but God's offending them, because it's what God says. But my message is not against gay people, or people that think differently or worship differently to us. My message is a message about love."
Criticism of Graham hasn't just come from those outside the Church. Both the Bishop of Liverpool and Bishop of Sheffield have spoken out against his visit, claiming it will bring about division.
Some 2,000 churches have given their support to the tour though.
"We never expect to get 100 per cent support to the churches, there's always critics within the Church. They're always critics of the Lord Jesus Christ within the religious community. They're the ones that turned on him. So I expect to have criticism, and there are a lot of churches that have compromised and there's division within the church."
As we talk at Speaker's Corner, Graham reflects on the need for healthy disagreement and debate between people of different religions and thinkings, but is shocked when I tell him of the stabbing last year of evangelist Hatun Tash just metres away from where we were sitting.
Graham says its moments like this that the Church needs to rise up.
"We don't back up. I would hope that there would be an army of young evangelists who would come down and take their place to preach the gospel. We cannot allow one act of violence to stop the gospel. If anything it should be a recruiting tool for other evangelists to stand up where she shed her blood and take the Gospel to the next generation - not be afraid and not be ashamed."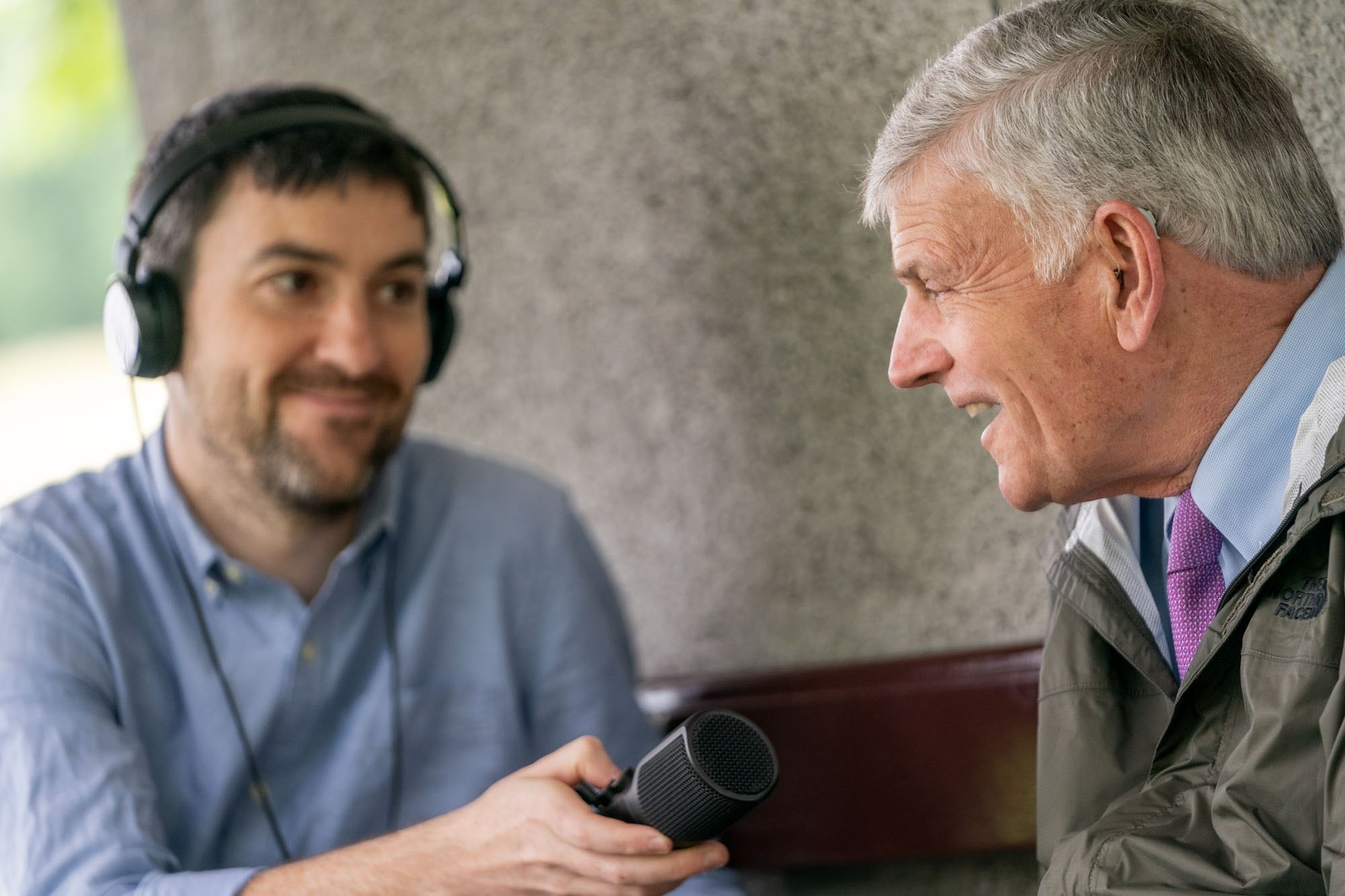 On Saturday Graham will preach at the ICC in Newport, South Wales for the second leg of the tour. His visit comes over 100 years since Wales saw revival with many coming to Christ at the rallies which took place across the nation.
So could we see revival again anytime soon?
"It's the Holy Spirit that brings revival so you can't just turn it on like a light switch and turn it off but I think there are certain times in history where God has used a certain event, a certain situation, to bring revival. I think that should be the prayer of Christians all across this land, Lord, bring a revival - we need a revival in this nation.
"That would be my hope and prayer, that revival would come. We're here to preach the gospel, the Holy Spirit will have to do the rest."
For more details on the tour visit godlovesyoutour.org.uk
Listen to the full interview: