Members of the Church of Scotland in Fife have helped save the lives of newborns and their mothers in Zambia by paying for sterilising equipment.
Money given by members at Hope Park and Martyrs Church in St Andrews and Strathkinness Church is being spent on a surgical equipment steriliser machine working at Mwandi Mission Hospital in Zambia.
The donations will be used to transport machine parts from a hospital in Lusaka, the capital nearly 500 miles away and the ongoing maintenance of three Toyota Land Cruisers ambulances which are used to transport people to Mwandi Mission Hospital from up to 75 miles away.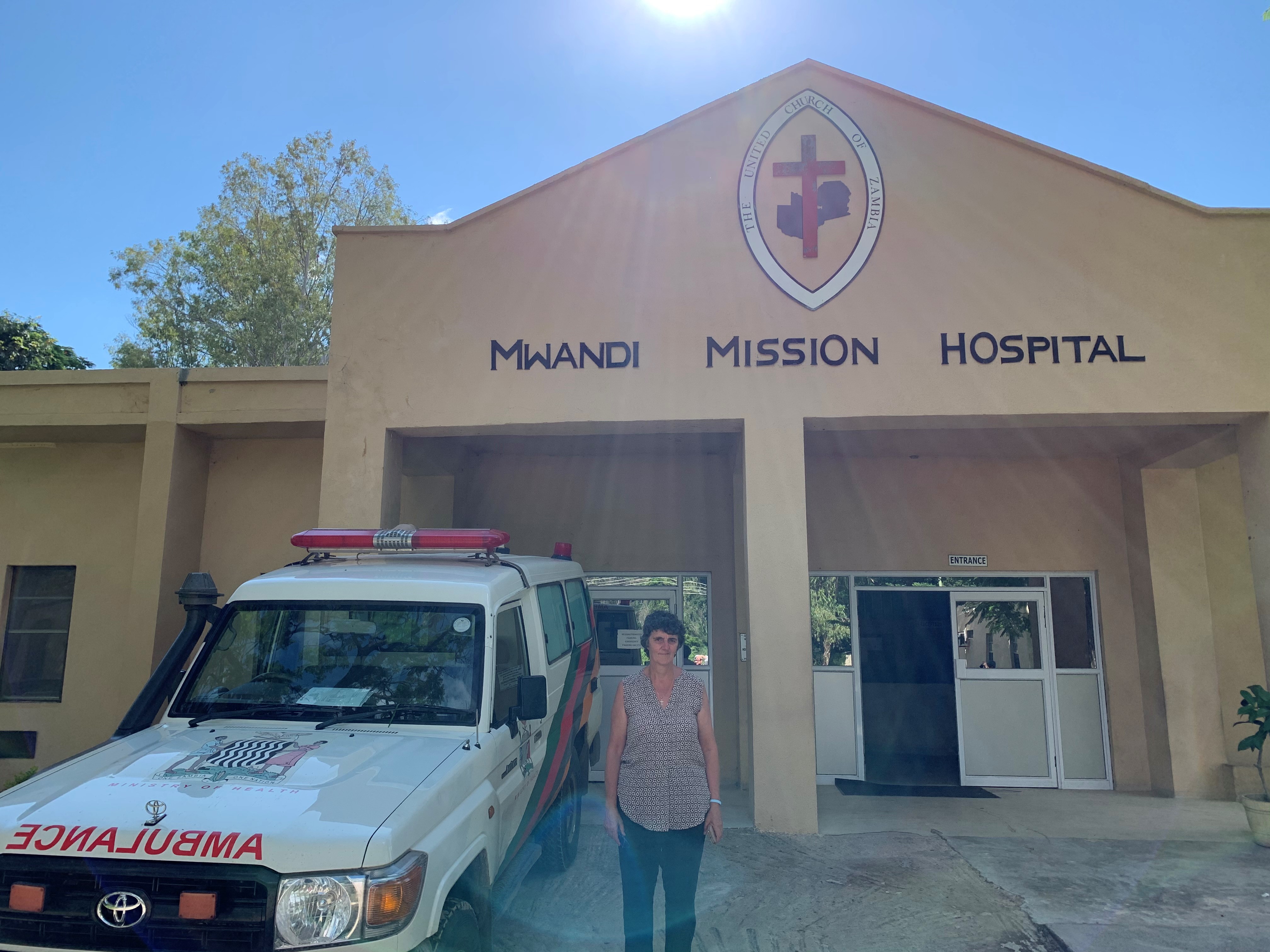 Ida Waddell at Mwandi Mission Hospital in Zambia, credit Church of Scotland
The hospital, which delivers 30 babies a month, has had to rely on a small dental steriliser to clean multiple sets of essential instruments.
The instruments are also used for cervical cancer screening, male circumcision to prevent the transmission of HIV and treating open wounds and sores.
The church goers in Scotland are supporting the hospital through Keith and Ida Waddell - the Church of Scotland's mission partners in Zambia. The couple, a teacher and a theatre nurse respectively, are employed by the Church to work with the United Church of Zambia which runs the facility and serves more than 30,000 people.
Mr Waddell, who grew up in Renfrewshire, said people in Mwandi were very grateful to Kirk members for their support.
However, he also said the UK Government's cuts to international aid will have a "seriously damaging effect" in the country.
Mr Waddell said the cut would mean a reduction of about £12 million for Zambia, which has been hit hard by Covid-19.
"While we understand that things are difficult economically in Britain at the moment, our supporting churches do not use the phrase 'charity begins at home' as an excuse not to help others including those people living overseas," he said.
"Generous people in Scotland continue to give their money cheerfully to people in need here, in ways that will improve or make their lives better.
"With careful stewardship, a little can go a long way and a pound spent in Mwandi can do at times even more good than a pound spent in Milngavie
"Quite simply, a life can be saved here for the price of a cup of coffee in Scotland."