A new campaign has been launched to oppose legislation that would allow 'assisted dying' in the UK.
With a debate coming next month in parliament on whether to allow terminally ill patients to die if they choose, disability activists and academics have teamed up to educate the public about the potential consequences of changing the law.
The 'Better Way' campaign aims to set out a "positive, alternative vision" for the UK and highlights evidence from Canada, which legalised the practice in 2016, alongside testimonies from people with experience of terminal illness.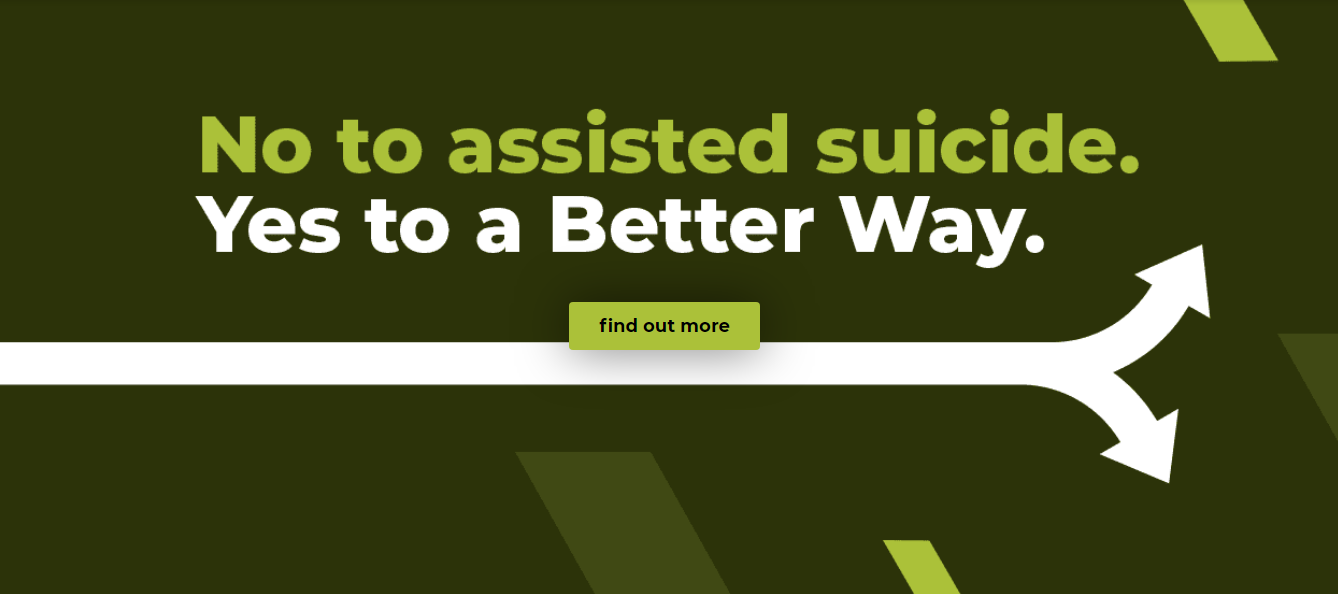 Six years ago, an attempt to change the law was defeated in Westminster. This year, a Private Members' Bill that started life in the House of Lords will have its second reading on 22nd October.
Baroness Meacher's bill would allow terminally ill, mentally competent adults to request assistance to die at a time and place of their choosing, subject to approval by two doctors and a High Court judge.
Dr Miro Griffiths, a Leverhulme Research Fellow in Disability Studies at the University of Leeds and spokesman for the Better Way campaign, commented: "We will fight tooth and nail to see sinister assisted suicide proposals kept off the statute book and put a positive, alternative case to politicians. We shouldn't have to be doing this. MPs have already carefully considered the evidence more than once and overwhelmingly rejected a change in the law. MSPs have also roundly rejected it twice before. The evidence hasn't changed."
Testimonies on the website include Alison, who manages a charity that provides care at home: "I am trained in palliative care and have significant experience caring for those with terminal illness and chronic conditions. Based on my experience, I fear that many elderly people will feel compelled to opt for an 'assisted death' because they feel that they are a burden on their families or the NHS.
"I have had patients ask me to kill them as their suffering is so great. But in every case, once they have received the correct treatment - counselling, pain relief or just emotional support - they have changed their minds and later thanked me for not assisting their suicide. They have gone on to enjoy extra life and seasons, important events like weddings or the birth of a grandchild and then been able to say a proper goodbye to family and friends."
This week, the British Medical Association changed its position on assisted dying from 'opposed' to 'neutral'. When it comes to the church, Christians take different views. Two former Archbishops disagree on the matter, in an article for the British Medical Journal, former Archbishop of Canterbury Lord Carey said that his view has changed and he expressed his support for an inquiry into the issue, saying:
"I have observed a shift in pace in this debate in recent years. I meet far more people of faith who share my views. In Parliament there is growing acceptance that change is needed. History will no doubt conduct a forensic examination of how the assisted dying debate unfolded. I would not wish to see doctors criticised for being the last group defending a status quo many now recognise is leading to great suffering."
However his predecessor, Lord Williams, recently wrote an article in the Telegraph explaining why he does not support a change in the law. Most Rev Justin Welby also opposed a change when it was debated last time.