The bible of the priest who helped King Charles II flee England during the Civil War has been found in Liverpool.
The "very rare" artefact was located at a family home in The Wirral, having been bought for today's equivalent of just two and a half pence in the 1950s.
Owned by Father John Huddleston in the 17th century, the bible is set to go under the hammer this month, with an estimated sale price of £2,000.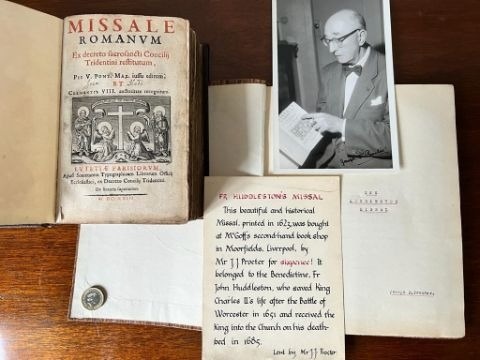 In 1651, Huddleston arranged for the then King of Scotland to escape to France during the English Civil War. The pair met at Moseley Old Hall, where the King stayed for two days before the arrival of Parliamentary troops. Huddleston cleaned and bandaged the King's sore feet and hid him in a secret priest hole, behind the wall of a bedroom.
He was also present when Charles converted to Catholicism on his deathbed in 1685 and administered his last rites.
The historic bible was purchased from a bookshop in Liverpool for six old pence in the 1950's, containing Father Huddleston's signature.
Auctioneer John Crane told the Wirral Globe: "to buy this item is buying a piece of history – it could be assumed quite comfortably that this bible was present at the death of King Charles."
Crane also noted that the signature alone was worth up to £800, while the Bible's association to Father Huddleston and the King's friendship made the piece "unique".
The bible is part of a timed international auction set to close on 30th March.