The Archbishop of Canterbury, Justin Welby, has expressed his sorrow at the situation in Afghanistan, where thousands of people are trying to leave the country as the Taliban take over.
Since US troops left Afghanistan, insurgents have taken government buildings and many Afghans fear that life will return to how it was before 9/11 - with strict oppression towards women and harsh punishments for anyone opposed to the regime.
The most senior clergyman in the Church of England has asked for the UK to think about its "moral obligation" to the Afghan people. Archbishop Justin wrote on Twitter: "The tragic failures we are witnessing in Afghanistan - and their devastating impact on its men, women and children - demand prayer and urgent humanitarian action.
"Our first priority must be people. The UK has an undeniable moral obligation to welcome refugees - and keep families together wherever possible. Let us pray for God's protection for those fleeing their homes and communities.
"Courageous British military personnel and their families deserve our support and prayer, especially at this time, for the sacrifices they have made and the wounds they have endured.
"Please pray for Afghanistan: its people, its security and its peace. Pray too for our military personnel, government, diplomats and aid workers, and all those with responsibility in this crisis."
He also encouraged people to watch the debate on Afghanistan in Parliament on Wednesday, which members of parliament have been called back for.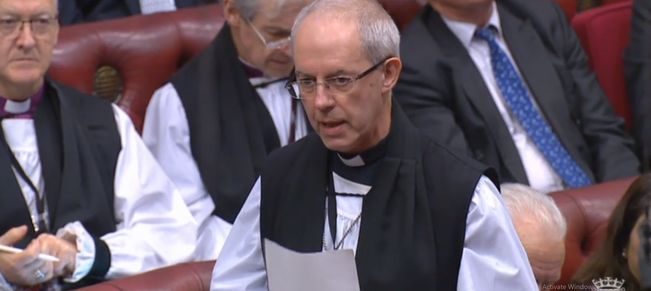 The second most senior clergyman of the Church of England, Archbishop Stephen Cottrell also commented on Afghanistan on Twitter, saying: