Sadiq Khan has won another four years as London's mayor, beating Conservative candidate Shaun Bailey, saying ahead of his win that "the Christian church does so much good for all Londoners".
Mr Khan spoke to Premier two days before polling day, saying he finds the prayers for him when he visits churches "inspiring".
The former MP also praised churches for their role in social justice: "Over the last five years, I've really properly understood just how much our Christian communities contribute to our city's success. I've seen in the last five years our churches stepping up to provide support for lonely Londoners, I've seen them stepping up to provide support for those sleeping rough, to those who are homeless, to young people - giving them constructive things to do."
The Labour mayor added that churches are "not just helping Christians, by the way, and this is one of the things that I don't think non-Christians understand ...the Christian church does so much good for all Londoners, irrespective of faith, race, background that I'm so incredibly proud of the friendship I formed with all the churches across London.
"I want to thank, through the medium of this interview with Premier, all those listening for just your practical support by your prayers. The number of churches I've gone to where I've heard for myself, the vicar, the priest, the Father, the congregation praying for me and all our leaders is just so inspiring and I'm always struck."
Mr Khan stood on a platform of affordable housing, jobs and economic recovery for London from the pandemic.
He took 1,206,034 votes - 55.2% of the vote - after second preferences were taken into account, compared to second place Mr Bailey at 977,601.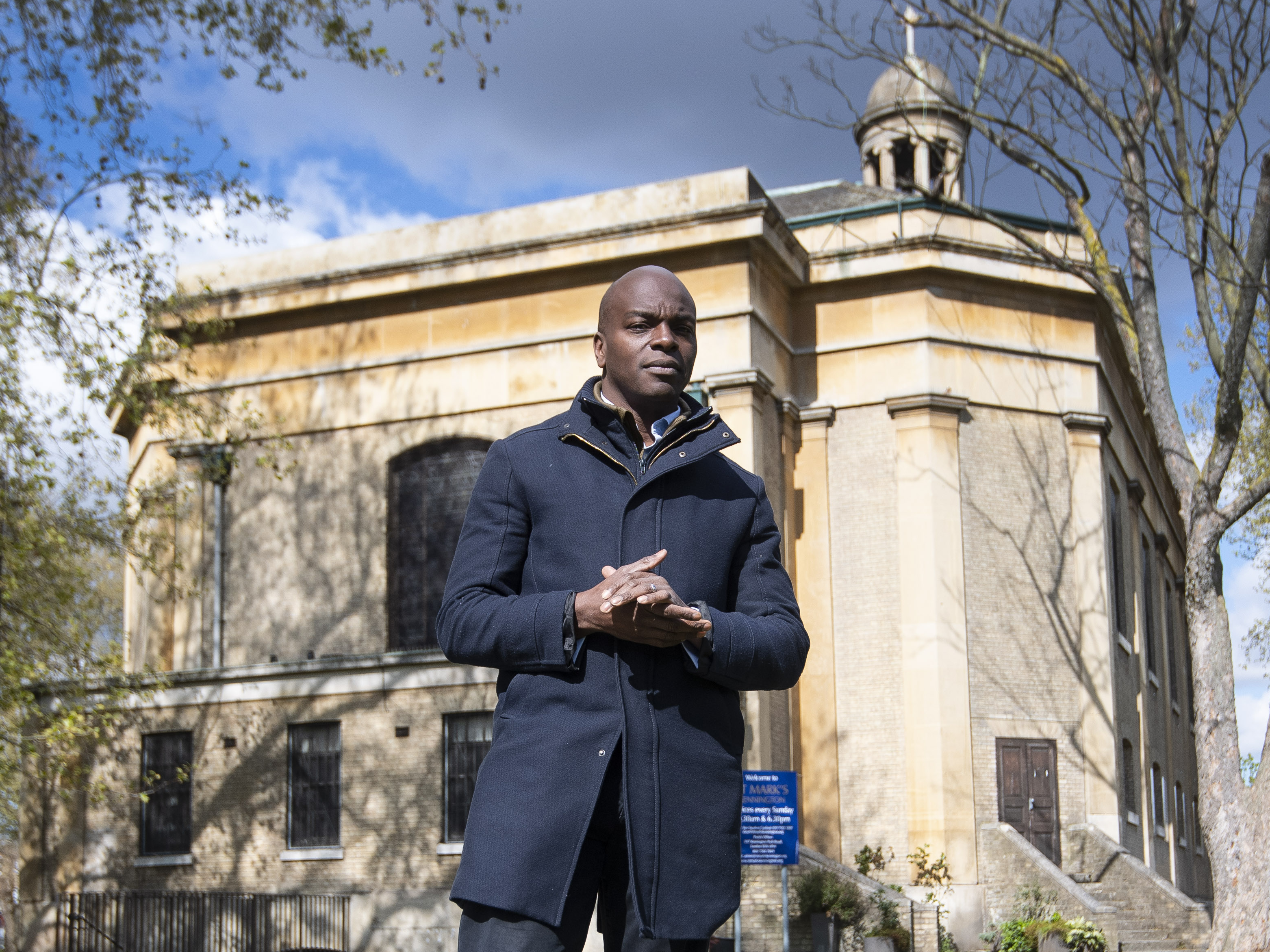 Conservative Shaun Bailey, PA Victoria Jones
In his victory speech from City Hall, Mr Khan pledged to a build a "better and brighter future" for the capital.
"It's in this spirit that I promise to lead London over the next three years, building bridges between the different communities in our city, building bridges across cultural, social and class divides," he said.
"Building bridges between London and the rest of the country to ensure London can play its part in a national recovery.
"And building bridges between City Hall and the Government.
"Because we must all work together to build a brighter, greener and more equal future for London, and for our entire country, after the pandemic."