The Christian Institute says it will take legal action if the government outlaws prayer as part of a ban on conversion therapy.
The Institute says it doesn't oppose a ban that protects people from harmful pseudo-medical practices. But it warns that if the ban is widened to include prayer, preaching, pastoral work and parenting, it would breach the rights of Christians.
Conversion therapy is based on attempts to change someone's sexual orientation or gender identity and the government says it aims to ban the practice.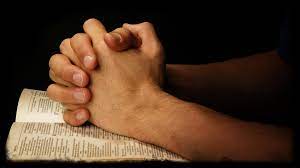 In written advice for The Christian Institute, human rights expert, Jason Coppel QC, says definitions of conversion therapy proposed by activists would criminalise the legitimate expression of religious beliefs.
Coppel says evangelism, church membership, baptism, communion, and even private prayer, could all fall foul of a broad conversion therapy law, like a similar law recently passed in Victoria, Australia.
The issue of conversion therapy has caused friction between LGBT+ activists and conservative Christians. Last month, the Prime Minister, Boris Johnson, wrote to the Evangelical Alliance, a conservative Christian lobby group representing 3,500 churches, assuring them that pastoral support for those exploring their sexual orientation, including prayer, would remain legal in any conversion therapy ban.
The Christian Institute has now written to the Equalities Minister, Liz Truss, saying any attempts to widen the ban to include "everyday activities of churches" would be a breach of human rights law :
"Jason Coppel's advice confirms that Christian beliefs on sexuality are protected by human rights law. They may not be fashionable but that does not mean you can outlaw them. It is shocking to see activists trying to weaponise a 'harm' narrative to justify oppressing conservative religious communities with a ban affecting their prayer, preaching, pastoring and parenting."