Senior NHS staff and vaccine developers have attended an anniversary of the NHS at St Paul's Cathedral with politicians and royalty.
The Bishop of London, Rt Rev Sarah Mullally - who used to be the Chief Nursing Officer - spoke at the service.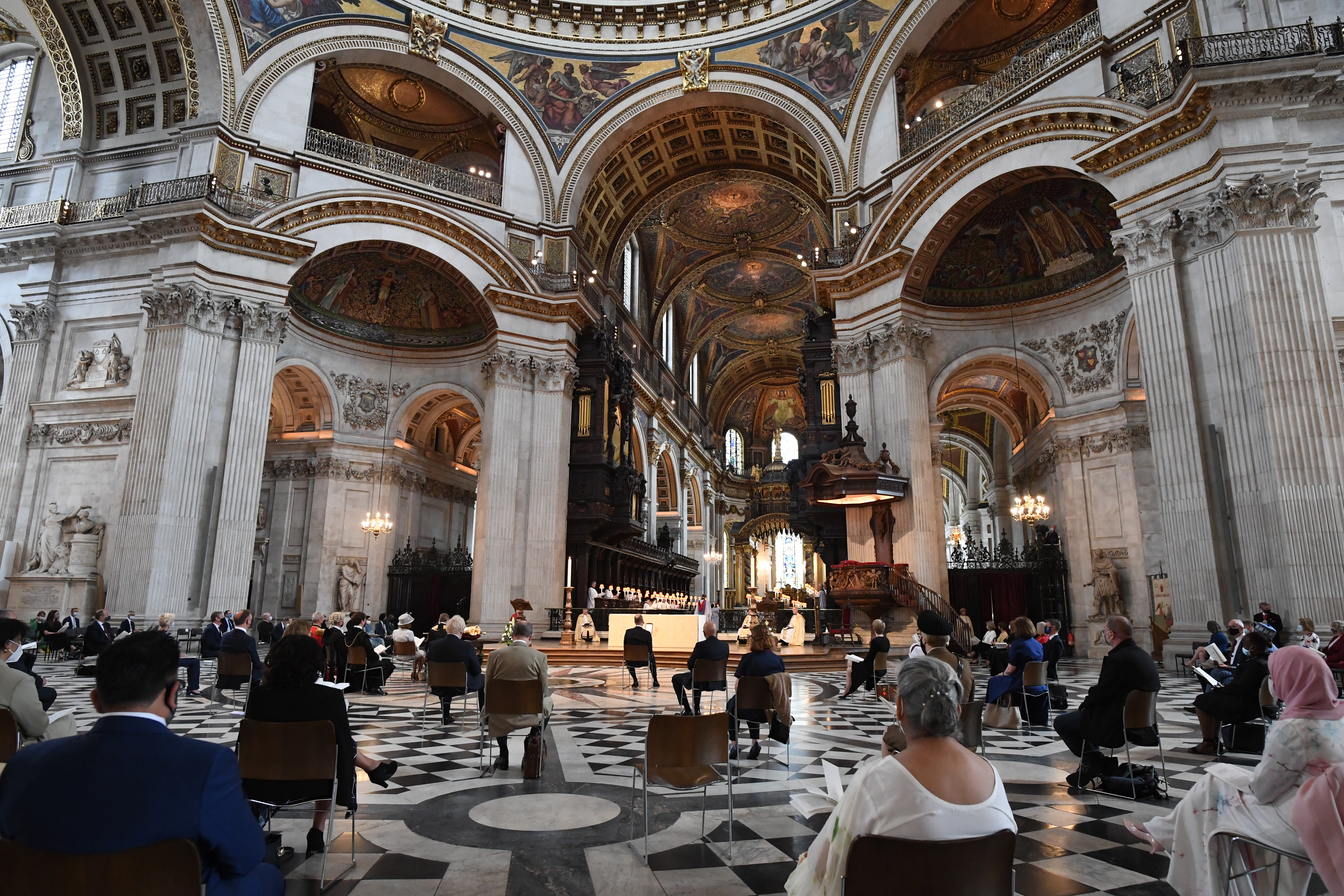 PA Stefan Rousseau
The NHS was founded on 5th July 1948, in a time of similar national upheaval and loss after the Second World War, a theme that was referenced.
NHS chief executive, Sir Simon Stevens, addressed the congregation, describing the occasion as an opportunity for "cautious pride in science, treatments and our vaccines" but also a time for some "anger and regret" over the millions who have died with coronavirus around the world.
Sir Simon described the NHS as an example of "building back better" and "an inspiring example for our generation of how out of adversity can come strength".
He addressed socially-distanced guests including frontline NHS workers, the Duke of Cambridge, Prime Minister Boris Johnson, the new health secretary Sajid Javid, Labour leader Sir Keir Starmer and Liberal Democrat leader Sir Ed Davey.
Dr Ashley Price, who treated some of the very first Covid patients in the UK attended, as well as May Parsons, who administered the first vaccine outside of a trial.
Professor Dame Sarah Gilbert, who designed the Oxford/Astra Zeneca vaccine and Professor Sir Peter Horby, who helped run the NHS trial that found the first effective treatment for Covid-19 also attended, alongside Sir Chris Whitty.
After a choir sang the national anthem at the close of the hour-long ceremony, the duke followed a procession of religious leaders past rows of frontline healthcare workers to the exit.