Churches and other places of worship are not just for the faithful but can play a vital role in our recovery from the pandemic, according to new research from the University of York.
More than 5,500 people, made up of non-church members, congregations and church leaders, took part in the survey between August 2020 and March this year. It looked at the human cost of the pandemic when places of worship were closed and unable to play their usual role as crisis centres and places of comfort.
Dr Dee Dyas who led the research team, told Premier that a striking aspect of the findings was how strongly non-church members had been affected by the closure of church buildings and activities:
"I think many people who don't normally go to church hadn't realised what churches meant to them until it was all taken away in a moment. And that goes from young mums desperate for contact with others, right through to older people who not only want social care, but also want to be able to go on volunteering because that's a lot of who they are. And all of that is something that churches offer."
Praising churches for "stepping up amazingly" since the pandemic began, Dr Dyas, said as we look forward to recovery it is vital to reinstate those activities and also increase them because the need is now greater :
"The isolation, the unprecedented pressure on people's mental health, insecurity that people right across society have been feeling about their lives, they didn't realise things could change so quickly and there's so much grief that hasn't really been dealt with."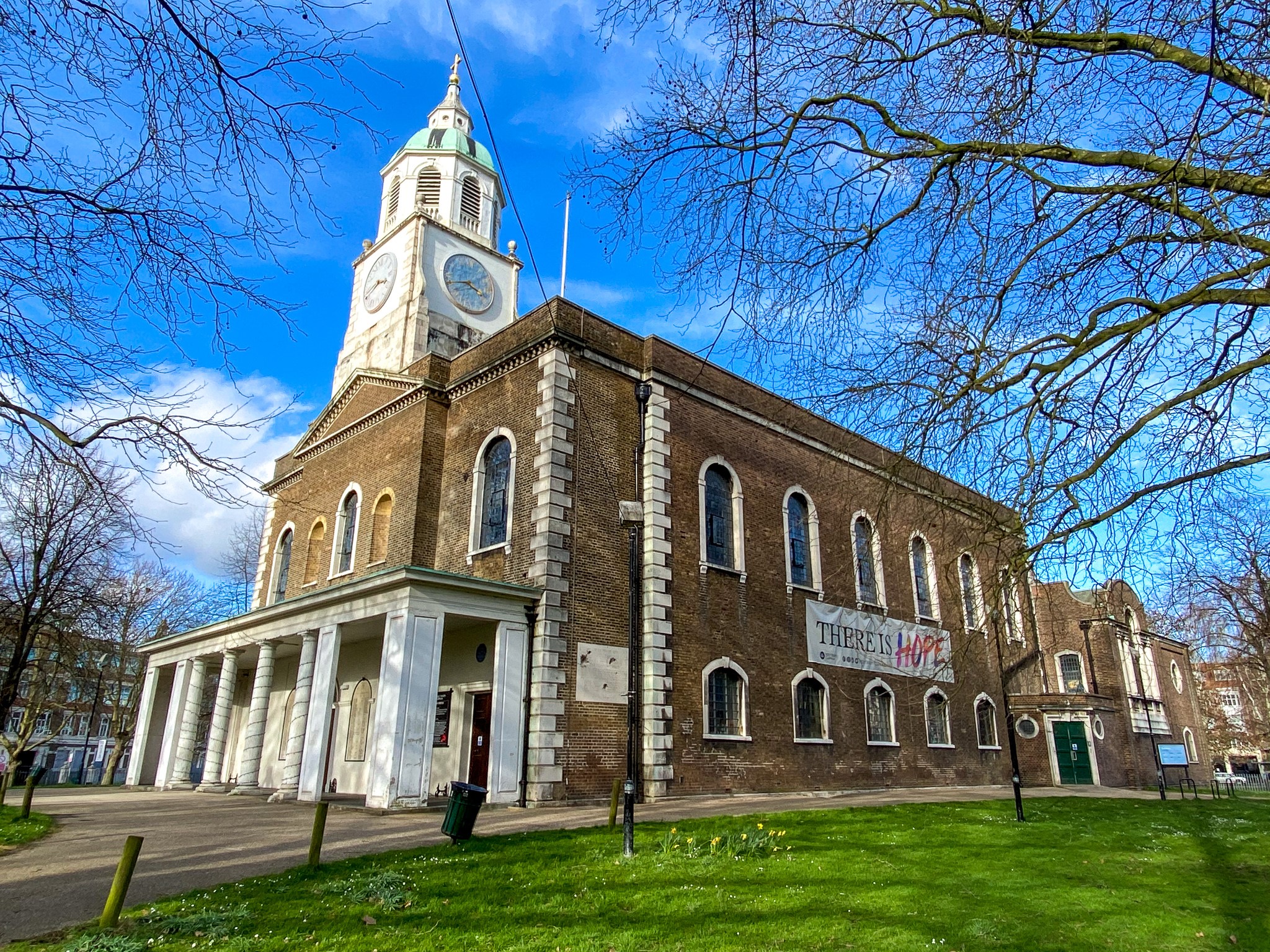 79 per cent of those questioned for the survey identified social isolation as a key issue in their community, while 75 per cent of non-church members wanted access to churches as quiet spaces of reflection and comfort.
While 91 per cent of churches offered online engagement, Dr Dyas said online activity shouldn't be a replacement:
"We need to find a new mix mode as we go forward. We've reached many people, but it's not the same and not everybody has been able to join in - there is digital poverty, digital deprivation, but there is a lot to look forward to."
Diana Evans, head of Places of Worship Strategy for Historic England, one of the funders of the project, said: "This report gives voice to the pain people experienced when places of worship were locked during the pandemic. It also shows the potential of local places of worship for people of all faiths and none as the country moves towards recovery; acting as symbols of their community's long-term survival while serving as local hubs for social care, practical support and companionship."