Amanda Pritchard, the new Chief Executive Officer of NHS England, will take over from Sir Simon Stevens in August to manage the budget and care quality of the NHS.
As Chief Operating Officer, Amanda Pritchard has overseen performance and delivery for two years.
Before joining NHS England and NHS Improvement in 2019, she served as the Chief Executive of Guy's and St Thomas' NHS Foundation Trust in London and has also been the Deputy Chief Executive at Chelsea and Westminster NHS Foundation Trust.
Pritchard is the daughter of Rt Rev John Pritchard, who was the Church of England Bishop of Oxford from 2007-2014, when he retired. He has written several Christian books, including Practical Theology in Action and Why Christianity Makes Sense.
During Amanda's childhood he took clerical posts in the Diocese of Bath and Wells, was a vicar in Taunton in Somerset and the warden at Cramner Hall theological college in Durham.
Amanda Pritchard attended Durham Johnson Comprehensive School before studying Modern History at St Anne's College, Oxford.
She is married with three children and will be the first woman to hold the post, which she will take up on Sunday August 1st.
As NHS chief executive, she will be responsible for an annual budget of more than £130 billion.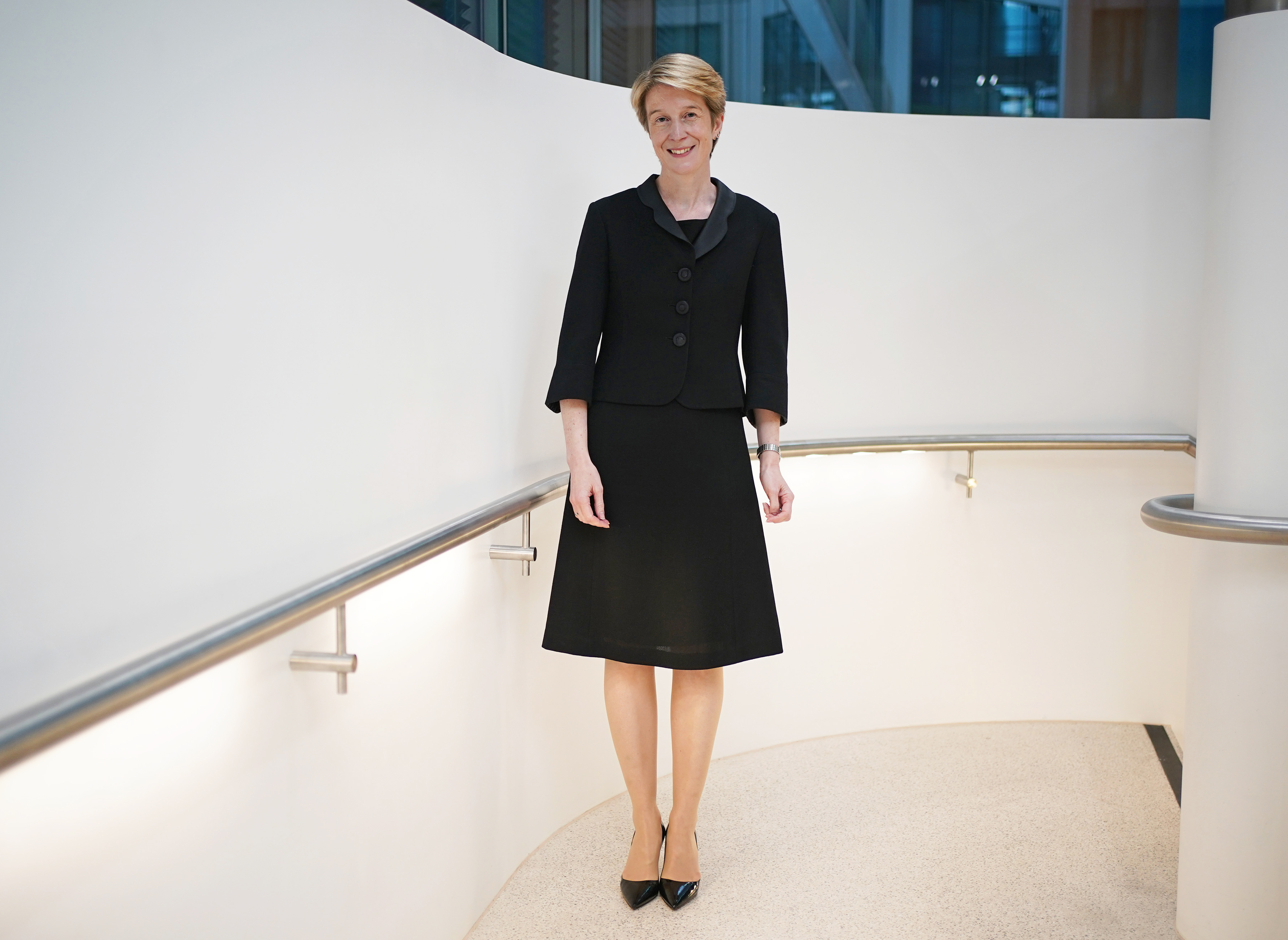 PA Yui Mok
She said of her appointment: "I am honoured to lead the NHS, particularly as the first woman chief executive of an organisation whose staff are more than three quarters female.
"I have always been incredibly proud to work in the health service but never more so than over the last 18 months as nurses, doctors, therapists, paramedics, pharmacists, porters, cleaners and other staff have responded so magnificently to the Covid pandemic.
"There are big challenges ahead as NHS staff continue to deal with significant pressures while maintaining the roll-out of the hugely successful NHS vaccination programme and tackle backlogs that have inevitably built up in the face of rising Covid infections.
"However the skill, determination and 'can do' spirit that NHS staff have shown in the face of the greatest challenge in the health service's history means we face the future with confidence."
Prime Minister, Boris Johnson, said: "I am delighted Amanda has been appointed the new NHS chief executive, the first woman in the history of the health service to hold this post.
"This is a critical moment for the NHS as it continues to care for Covid patients whilst tackling treatment backlogs caused by the pandemic.
"Amanda's experience and expertise mean she is perfectly placed to address these issues and more, and I look forward to working closely with her.
Simon Stevens announced in April that he was stepping down as NHS chief executive at the end of July after more than seven years in charge.