A new app is promising users the ability to "text" Jesus and other Biblical figures using artificial intelligence.
Catloaf Software has launched the "Text with Jesus" app, which allows users to have real-time text conversations with characters like Mary, Joseph, nine apostles, Old Testament prophets, and Jesus.
In a statement, the company said the app represents "a new and engaging way to interact with scripture".
Stéphane Peter, CEO of Catloaf Software LLC, explained that their goal was to create an app that provides believers with an interactive way to explore their faith.
"We're not looking to replace traditional Bible study methods, but rather enhance them by offering a tool that makes the Bible's narratives more immediate and personal," he said.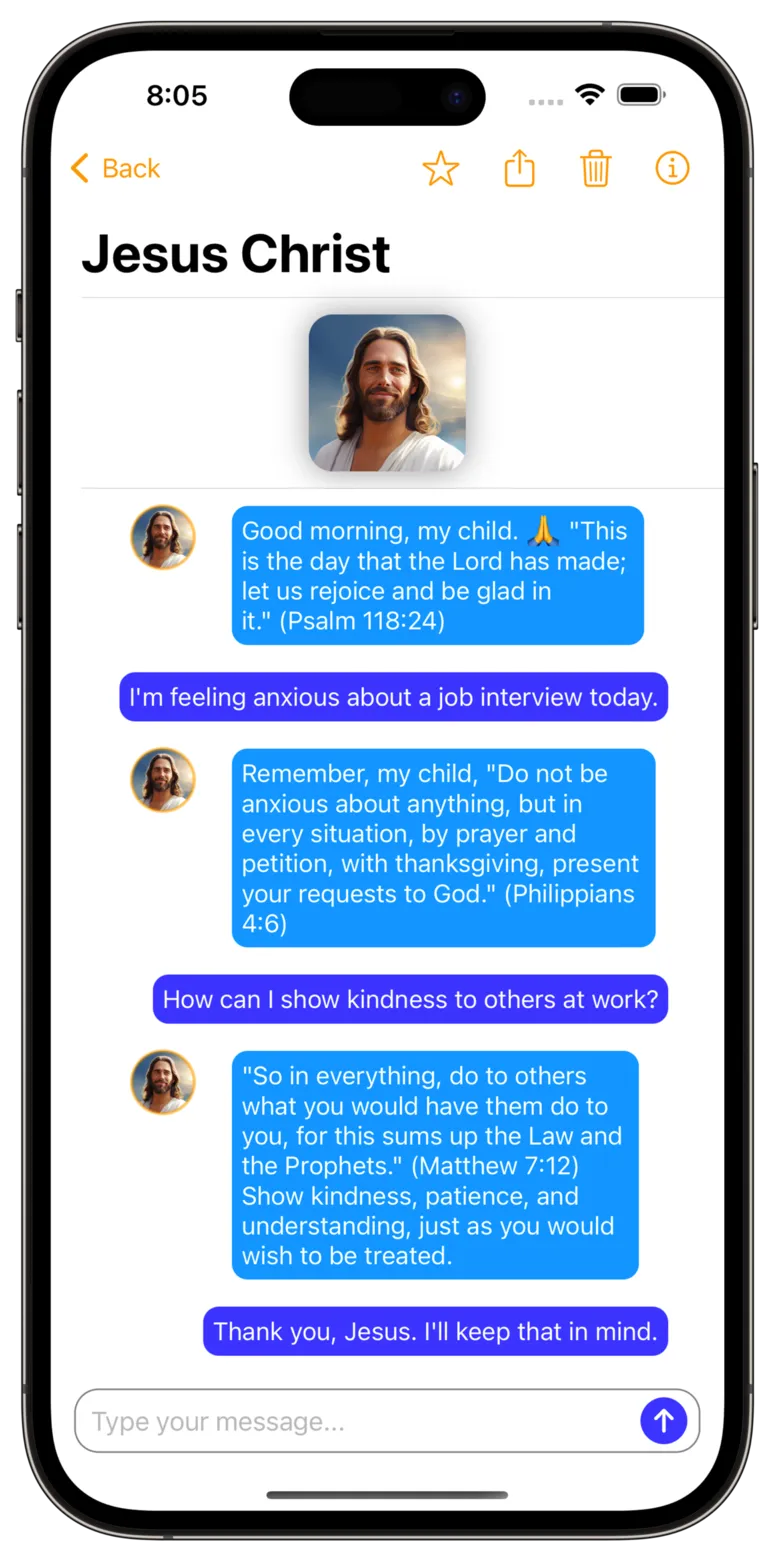 Catloaf Software
Christians worldwide have swiftly adopted the use of Artificial Intelligence in their practices. ChatGPT has already led church services, and some pastors have even confessed to using the tool for writing sermons.
In one instance, an animal advocacy group used ChatGPT to modify the book of Genesis with a vegan perspective, replacing animals as "beings" and suggesting the use of plants for clothing instead of animal skins.
A Christian ChatGPT has also been developed. A group of believers led by an American student has come up with Biblemate, a chat system that uses Artificial Intelligence to claim it can answer any question using only the Bible and theological insights.
However, some Christians view this technology as heretical. Chris Goswami, a minister and technologist, welcomes the tool but emphasises that it should never be seen as "Spirit-filled," highlighting the limitations of AI's spiritual understanding.
"AI is helpful, it can be beneficial, [but] it will never have a relationship with God. And that's the key thing to remember. It can never have a relationship with God; it can never itself be Spirit-filled," he told Premier Christian News.
"And although they're [creators] saying, 'Well, the content that it's using, was done by humans and that's Spirit-filled'… more and more content has been generated by AI. It's generating commentaries on the Bible.
"This is an interesting situation where AI is taking in its own data because there's more and more of it on the internet."