Marvin Rees has told Premier he is proud of the way some churches have responded to racism in the last fortnight but that with others he is left thinking "is this the same faith?"
Mr Rees is a Christian and the first directly elected mayor of African heritage in Europe, becoming Bristol's mayor in 2016.
Since the city's statue of Edward Colston, who made much of his money from the selling of African people into slavery, was brought down by protesters at the weekend, Mr Rees has been particularly sought after for comment, telling news outlets that although he couldn't approve of criminal acts, he felt no disappointment at its removal.
Speaking to Premier, he was praiseworthy of local Bristol churches and their response to racism but critical of many in America: "There's been a difference of responses. I'm proud of the way so many have responded with outrage. I'm proud of that Bishop in D.C. that just really challenged the President for turning up outside the church and holding the Bible just for a few minutes…holding the Bible is no sign, even quoting from it is no sign of having access to the truth. I don't mind taking the gloves off on this discussion because I think it's one the church urgently needs to have but it's a huge challenge. Some have responded in a way that I would say I'm so proud of but some I'm absolutely dismayed by. You're left wondering: is this the same faith? To claim to hear from the Spirit of God and hear such radically different messages, something's going on."
Mr Rees' wife is American and he feels we are living in a 'global Presidency' that cannot be ignored in the UK: "I feel very connected to the United States so it's mainly that brand of Christianity - or claim of Christianity coming out of the US - but clearly when people say, 'Oh, I agree is a terrible death BUT I don't want to see people in the streets,' well, I recognise that but if you had been challenging your party, Republicans, on some of the socio-economic conditions in which people live, we wouldn't be here today.
"And [to] people who claim to vote on moral issues, that morality is about black and brown people born with a high likelihood of ending up in jail, mental health institutions or dead earlier simply because of the circumstances into which they are born."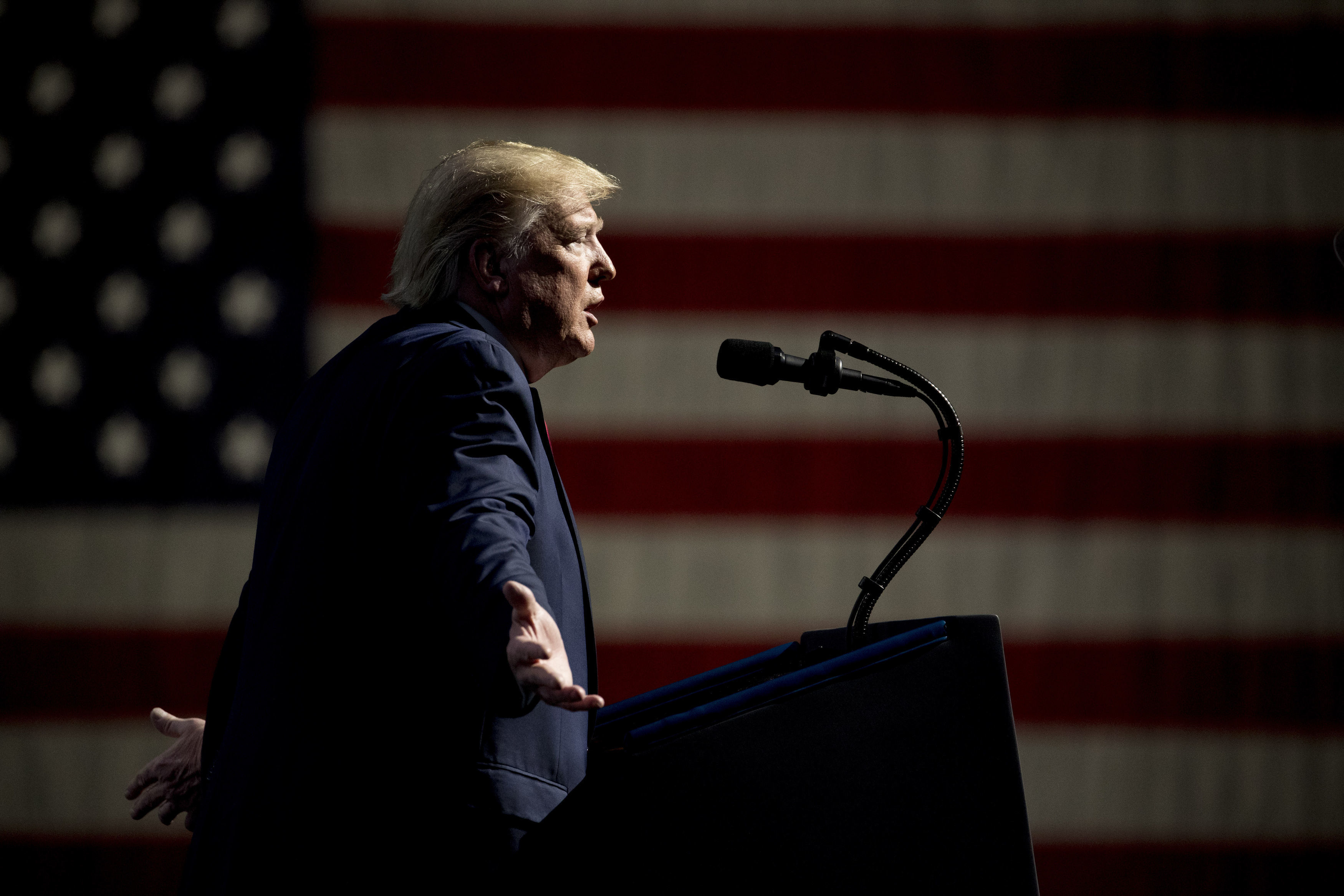 His particular concern is with certain 'white evangelicals' who seem to support Donald Trump no matter what.
"I don't mind naming names. I mean, Franklin Graham, I don't know, is some custodian of Billy Graham heritage in Christian circles, and yet is an apologist for the President of the United States now. I'm absolutely horrified by that, I think that is absolutely shocking and I'm reminded of those stories, those Old Testament stories of prophets that just spoke positivity into the ears of Kings that were not following God's will and were doing injustice, but they just spoke peace where there was no peace."
He added: "We are not supposed to go out there and be palatable and give the news that people want to hear. We're supposed to go out there and tell the truth. That doesn't mean go out there to be offensive. It means going out there and telling the truth. It means being a voice for the voiceless, the dispossessed, and the marginalised."