A man on death row for gunning down worshippers at a US church went on hunger strike earlier this month.
Dylann Roof protested alleged "poor treatment" from prison officers.
The 25-year-old mass murderer and white supremacist is awaiting execution at a federal prison in Indiana.
He was convicted of killing nine black members of Emanuel African Methodist Episcopal Church while they were having a Bible study in June 2015.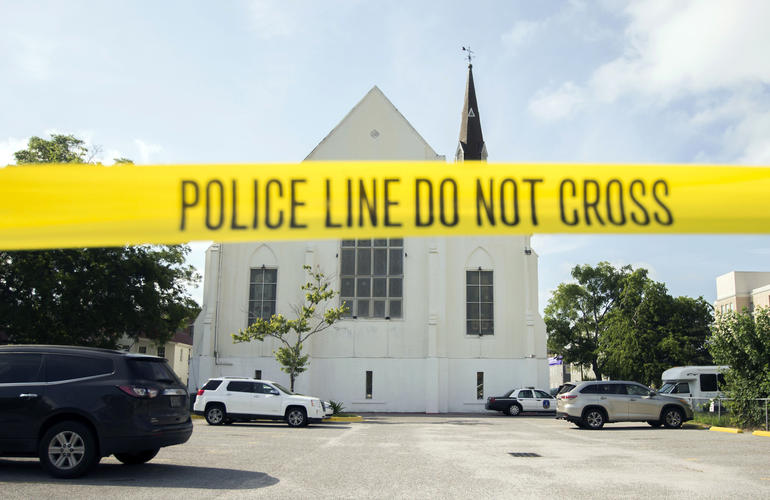 In a letter sent to the Associated Press on 13th February, Roof said that he has been "verbally harassed and abused", "targeted" and "treated disproportionately harsh" by prison workers.
His complaints stem from a Bureau of Prisons (BOP) officer allegedly refusing to allow him to use the prison's law library and copy machine to file legal papers.
In the letter, Roof said he was "several days" into the hunger strike". But he wrote in a follow up letter that the protest ended a day later on 14th February after prison staff forcibly tried to take his blood and put an IV into his arm, which caused him to pass out.
He wrote: "I feel confident I could have gone much, much longer without food. It's just not worth being murdered over."
Roof added that the workers felt it was fine to treat him that way because he is "hated by the general public".
A BOP spokeswoman said she had no comment about the allegation. However, Roof's lawyers said they are working with BOP "to resolve issues addressed in the letters."
They also filed an appeal to his federal convictions and death sentence last month. The lawyers said Roof was mentally ill when he represented himself at his trial.
Roof confessed to FBI that he opened fire in the historically black church after researching "black on white crime" on the internet. A jury found him guilty in 2016.
He is the first person in the US awaiting execution for a federal hate crime.