Archbishop Justin Welby has yet to comment on the revelation that he officiated over Prince Harry and Meghan Markle's vows three days before their royal wedding at Windsor Castle. According to the Duchess of Sussex, the secret ceremony took place in the couple's garden with only Welby in attendance.
The details were revealed in the couple's interview with Oprah Winfrey, which aired at the weekend. "You know, three days before our wedding, we got married," Meghan explained. "We called the archbishop, and we just said, 'Look, this thing, this spectacle is for the world, but we want our union between us."
However, some have pointed out that the couple were not technically wedded at the low key ceremony, as the Church of England stipulates that weddings must take place in the presence of at least two witnesses. In addition, the C of E does not permit ceremonies to take place in outdoor venues such as gardens.
The BBC has reported that a source close to the couple is now saying the occasion was more of a private exchange of vows, and that it was incorrectly described by Meghan as a marriage in the interview.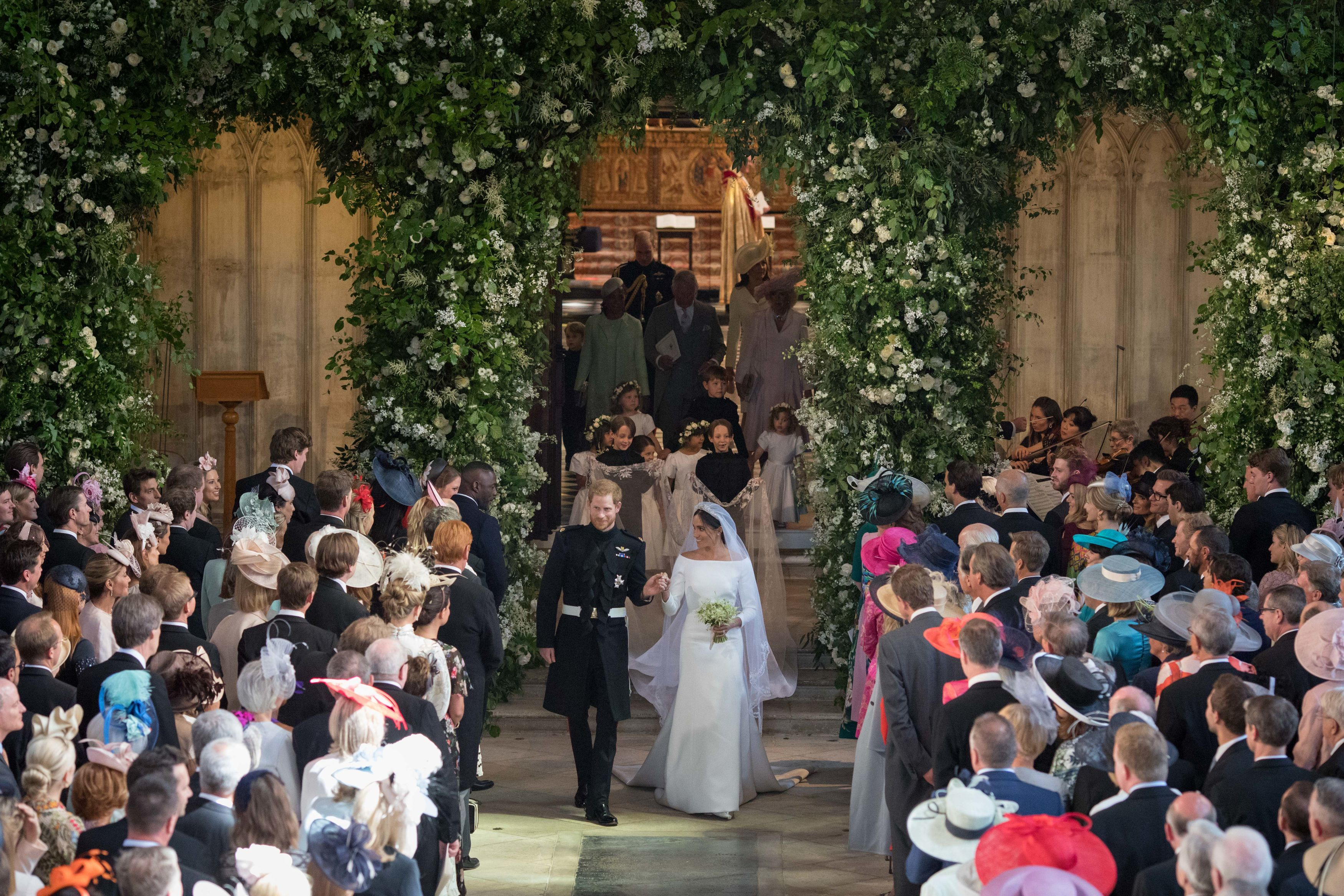 Dominic Lipinski, PA
A tweet sent five days before the wedding shows a registrar from The Faculty Office of the Archbishop of Canterbury signing the Special Marriage License for the royal couple to be married in St George's Chapel, where the main event took place.
Archbishop Justin has not commented on the situation and is bound to confidentiality on such matters. Journalist Callum May tweeted a statement from Lambeth Palace which read: "'The Archbishop does not comment on personal or pastoral matters'. So there we are — a personal/pastoral matter. And not a marriage."
In the interview, Meghan added that the couple have a framed picture of the event in their new California home. "The vows that we have framed in our room are just the two of us in our backyard with the Archbishop of Canterbury," she said.
In his press conference on Monday, Prime Minister Boris Johnson refused to comment on the situation between Harry and Meghan and the wider royal family.
"I have spent a long time not commenting on Royal Family matters and I don't intend to part from that today," Johnson said.