The Archbishop of Canterbury has apologised to the victims of John Smyth, saying "it is clear a number of Christians, clergy and lay, were made aware of the abuse in the 1980s."
Following a recent meeting with survivors of the abuse carried out by John Smyth, Most Rev Justin Welby made a statement saying he is sorry it has taken so long to meet them and that the abuse was done in the guise of evangelicalism.
John Smyth was an evangelical Anglican who was Chairman of the Iwerne Trust, which ran summer camps for private school pupils between 1974-81, as well as being a trustee of Scripture Union from 1971 to 1979.
Mr Smyth was accused of beating boys and was confronted by members of the Iwerne Trust board with allegations of serious physical abuse. Evidence suggests that after an internal investigation in 1982 he was encouraged to work abroad. He moved to Zimbabwe where more allegations of abuse arose.
For more information on Smyth's abuse, read this story about a review into his involvement with Scripture Union.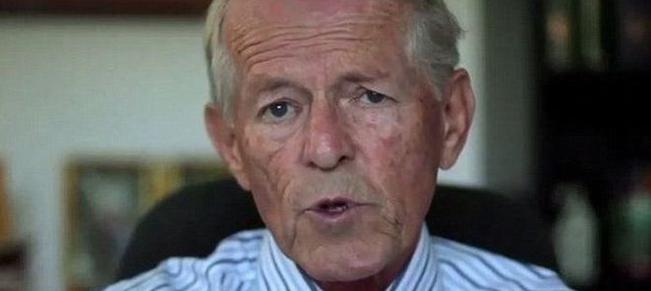 John Smyth
Smyth later moved to South Africa and was on the point of facing extradition to the UK to be interviewed by Hampshire Police when he suffered a heart attack and died on 11th August 2018.

At the time, victims said the Church of England had denied them closure and justice, with the added detail that Justin Welby knew John Smyth personally so many feared Welby was protecting his reputation.
One victim, Andrew Moore, said: "I'm a generally very forgiving person, but Justin Welby was the Archbishop of Canterbury.
"Jesus would not have silently protected the abusers; he would have stood with the abused."
In a statement, Justin Welby said this Thursday: "I am pleased to have met recently with a group of victims of the horrendous abuse perpetrated by John Smyth QC. I apologised to them that the meeting had taken so long to arrange and acknowledged that this has caused much frustration and anger.
"In February 2017, I issued a general apology on behalf of the Church of England, as the story was breaking, and before we understood the full horror and scope of the abuse. Having met some victims now, I want to offer a full, personal apology. I am sorry that this was done in the name of Jesus Christ by a perverted version of spirituality and evangelicalism. It is clear that the impact of this has been widespread. I want to offer this apology, in addition, to those Smyth victims that I have not met. I continue to hear new details of the abuse and my sorrow, shock and horror grows.
"The victims I met have made clear that they are angry that John Smyth was not stopped in 2013, when disclosure to the Diocese of Ely was first made and I was duly informed. By this time Mr Smyth had been out of the UK for nearly thirty years. We, the Church, were unclear as to his activities abroad or indeed to the utterly horrendous scope and extent of his actions here and overseas. I recognise the anger of the survivors and victims but having checked that the Diocese of Cape Town was informed and that the police were properly informed and involved our jurisdiction did not extend further. I believe that by 2013 Mr Smyth was no longer attending an Anglican Church."
Welby said he understood the concerns that no one has faced sanctions yet in regards to the handling of accusations but the National Safeguarding Team would be investigating every clergy person or others within their scope of whom they have been informed who knew and failed to disclose the abuse.
"The Church has a duty to look after those who have been harmed. We have not always done that well," he said.
It was announced in August 2019 that a review into the Church's handling of the allegations is being carried out by an independent reviewer.