India's pandemic is devastating rural communities and highlighting inequality, according to a bishop working with the country's poorest communities.
Joseph D'Souza, from the Church of the Good Shepherd, says seven million people have recently become unemployed because of the crisis and many people are unable to afford oxygen or travel to hospital.
Speaking from Hyderabad, he told Premier it is India's humanitarian crisis of the century.
"It is devastating," he said. "And I don't think there is any family in India now who is not directly affected by the virus. I myself have lost a number of friends.
"In the main hospital here in Hyderabad, there are bodies that are lying in the corridors and not being picked up for 12 hours, 24 hours. It's a dramatic sight for people who are going in for treatment."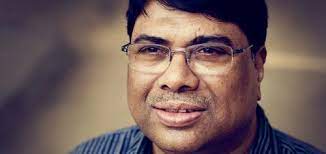 He says the situation is worse than a tsunami.
"Here we have the tremendous problem across India. It's a plague and it is devastating and now it's spread to the countryside and the reports that are coming from North India are sad and scary."
Bishop D'Souza is also President of the All India Christian Council. He has spent many years working as a missionary with the poorest communities across India and says that the pandemic is hitting the poorest, rural areas particularly hard.
"In those places, the closest hospital is 4050 kilometres away, people are not even able to go so really the poor are left helpless right now and how on earth can we even get to them? Where do they go? Where do they get their oxygen? It exposes the dire broken health system that we have in terms of mainland India. Yet, this virus is not a respecter of persons. It's taking out everybody. Seven million people have now become jobless, since the second wave. The plight of the poor is terrible, and will continue to deteriorate, as we figure out how to respond to this."
Describing the situation as the humanitarian crisis of the century for India, Bishop d'Souza says that faith was also being tested: "In a crisis like this, our faith is definitely tested. And the one big thing that we have to keep, is our faith in our Lord, who is King of kings and Lord of lords, and His powers and His ability to help us. So we must keep faith in God. We have no option. And that's what our faith is about. And in this time of real darkness, our love should shine like a light."