The faith advisor to Donald Trump has explained how her relationship with the US President came about.
Paula White-Cain has offered pastoral support to Mr Trump for several years and was recently appointed to work in the White House as part of the Faith and Opportunity Initiative.
Speaking at the inaugural World Clergy Leadership Conference, she recalled how she was first approached by the president two decades ago while he was a successful businessman in New York.
During that first call, Ms. White-Cain said: "[He] repeated to me three of my sermons almost verbatim.
"At the time, my church was a little under 20-something-thousand members and we had thousands of churches under us, and I thought to myself, 'he listens better than most of my congregation!'
"The Lord spoke to me and said, show [Mr Trump] who I am, and I just thought it was an assignment from God to simply live as a Christian and show the love of God to him."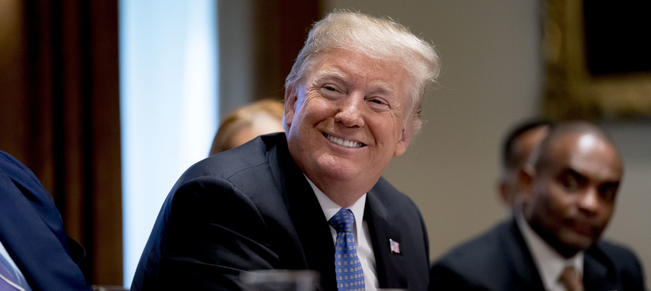 In their second meeting, which came face to face she told him: "'Sir, I don't want your money, I have enough of my own. I don't want your fame, I have enough of my own.'
"I said, 'I want your soul,' and I walked out - and I just think he thought I was crazy enough or either God really anointed me," she said, drawing laughter and applause from the faith leaders gathered.
Cain-White has gone to pray and hold Bible studies with President Trump along with some of his family and staff.
The World Clergy Leadership Conference, which took place in Manhattan saw leaders from across the world from different denominations with the purpose of building unity.
Those gathered were led in worship by Grammy Award winners Hezekiah Walker and Yolanda Adams.