Christian DUP MP Jim Shannon and the Church of Ireland Archbishop of Armagh, John McDowell, have shared their thoughts with Premier on the current tensions in Belfast and how Christians can pray.
Recent violence in Northern Ireland is bringing back unwelcome memories for residents who lived through the Troubles, but Church of Ireland Archbishop of Armagh John McDowell said it is not as 'professional' ("for want of a better word" he said) as before and that there is a stronger desire to work together so that unrest does not go down the same path.
Tensions have arisen for a variety of reasons, including Brexit, the failure of police to crack down on Covid rules being broken at a funeral of a senior republican figure and how police have handled crime.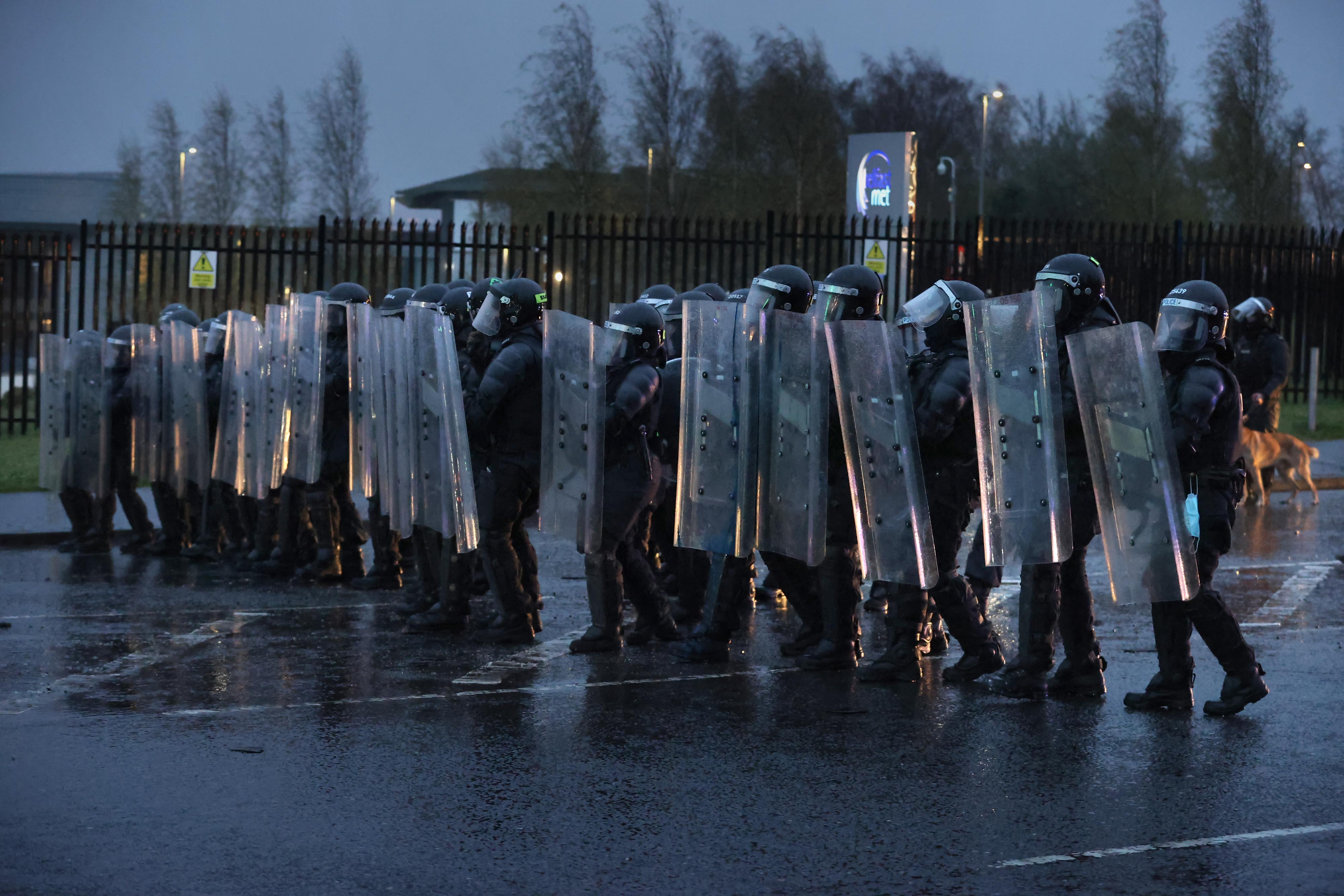 PA Liam McBurney
Archbishop John told Premier what he thinks Christians should be praying for: "I think one of the things that we need to pray for ourselves is that we recover fully our role as peacemakers...there are all sorts of vocations which the Christian church has but they're determined very often by the circumstances in which they live. And in the circumstances in which we live, we need to be peacemakers.
"You can only make peace when certain things exist: justice for everyone, truth telling for everyone, addressing the legacy of what has happened in the past, and not trying to paper over the cracks."
He said people should also pray for the churches "to perhaps shed what would have been seen as their traditional political allegiances, and say, 'we are not here to represent, we're not chaplains to any tribe'. You're here to represent the gospel of Jesus Christ, which is equal for all. And we are here to advocate for what we believe He wishes to advocate for, that He's not the God of any tribe, He's the God of all nations and that and we need to bear that in mind when we speak."
Archbishop John added that the police need "the wisdom of Solomon and the patience of Job to be able to police even-handedly."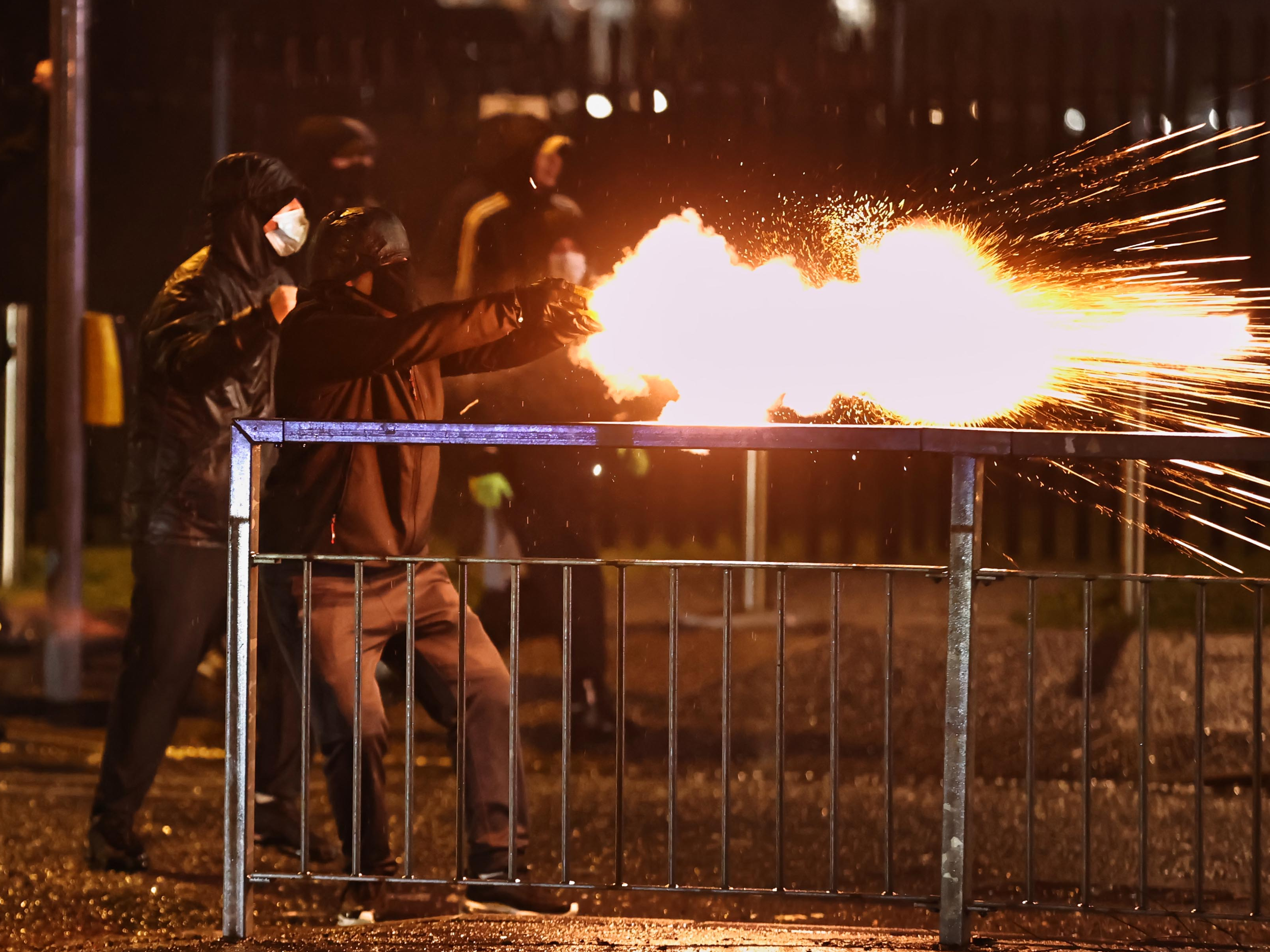 PA Liam McBurney
Speaking about the riots on Premier's A Mucky Business podcast, DUP MP for Strangford Jim Shannon, said: "We pray for our province, we pray for guidance in how we respond to the political issues that are brought before us. I ask everyday for wisdom and knowledge - if anybody needs wisdom and knowledge, I need it! I pray for that every day and I've asked the Lord to give me knowledge so that I can serve Him in the way that He wants me to."
Shannon said although there hadn't been violence in his area, he understands the reasons some are irate: "There's certainly a deep undercurrent of frustration, of anger, and it's spilling over. My duty on behalf of my constituents is to represent their viewpoint, which we've done because we're unhappy with the Northern Ireland protocol. We're unhappy with others issues that happened. For instance, the Bobby Storey funeral. Our queen and society will have 30 people at the funeral [of Prince Philiip]. Bobby Storey had 2,000. So, you understand the palatable anger that there is. [Local media says more than 1,000 people lined the streets for the funeral but Michelle O'Neill says only 30 people were in the funeral cortege, with 120 thought to have attended the service.]
Shannon added: "I believe my job is, as a Christian, to pray and urge others to pray that people will not get dragged into violence on the street...I think that it's up to us to ensure that that frustration doesn't boil over and turn into violence."