Megachurch Hillsong has denied allegations it made Bobbie Houston redundant by text.
Its statement follows former global pastor Brian Houston accusing the church of "losing its soul" after his wife Bobbie Houston was allegedly fired by text.
Last week, Houston took to Instagram to share a screenshot which appeared to show text messages between Bobbie and a member of Hillsong's board about her status of employment.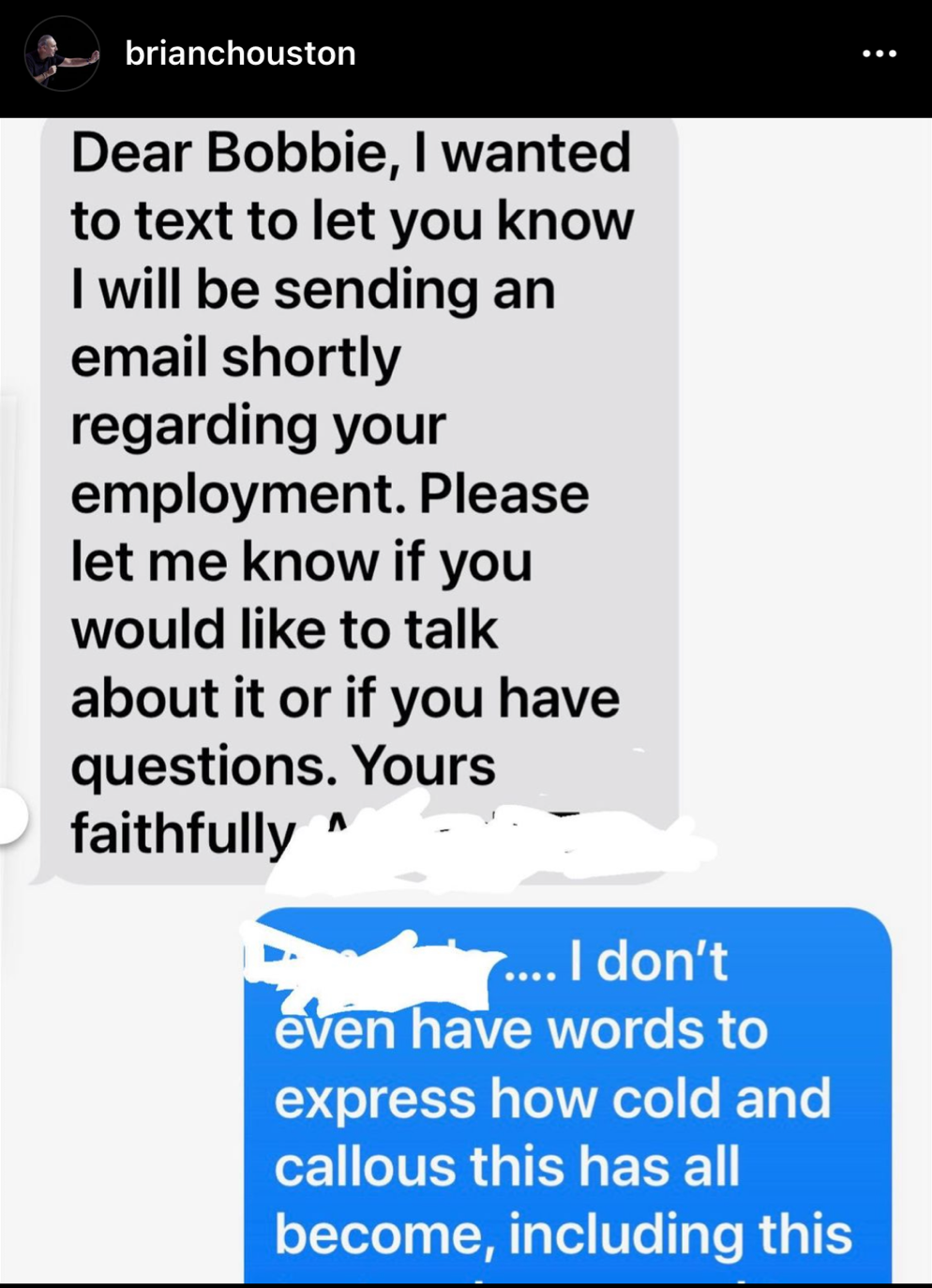 Houston's screen grab was accompanied by a caption saying she was made redundant "through no choice of her own".
Now Hillsong Church has spoken out, saying Houston's version of events "is not correct".
In a statement, the church said the text was sent after a follow up email "outlining the redundancy plan" that the board and the couple had agreed in a previous meeting.
"Before the email was sent, the board member sent her a text message to offer the opportunity for a phone call after she received the email. The desire was to show genuine care and open the opportunity for further discussion," the statement read.
"Brian responded by making his feelings public on social media. This has been interpreted and reported that the Hillsong board "made her role redundant by text", which is not correct".
According to the statement, after Brian Houston resigned from his role as global leader, the board met with Brian and and Bobbie Houston to "begin discussions regarding separation of their key roles and responsibilities".
The statement continues: "This process has continued and there is more work still to be done.
"Our desire has been to treat them with grace, love and honour, and at this meeting, we acknowledged the importance of publicly recognising Bobbie's dedicated service to our church and the cause of Christ globally. We then committed to work with her to communicate this to the church," the statement continued.
The statement concluded: "We are saddened by Brian's public response and hope that he and Bobbie will understand the heart behind the decisions that are being made. The goal was to work together with them and keep the church safe in the process, not to hurt anyone."
"Please continue to pray for Brian and Bobbie and also for our church. As always, our pastoral team is available to anyone who would like support."