The Prime Minister has married his fiancee Carrie Symonds in a secret ceremony at Westminster Cathedral.
Boris Johnson and Carrie Symonds got engaged in December 2019 in the Carribean and had sent out save the date cards for 30th July 2022.
A Number 10 spokesman said: "The Prime Minister and Ms Symonds were married yesterday afternoon in a small ceremony at Westminster Cathedral.
"The couple will celebrate their wedding with family and friends next summer."
Shortly after 1:30pm on Saturday, Westminster Cathedral near Victoria station was suddenly cleared of visitors, with staff saying it was going into lockdown, according to The Sun.
Half an hour later, a limousine carrying the bride drove into the piazza outside the main west door.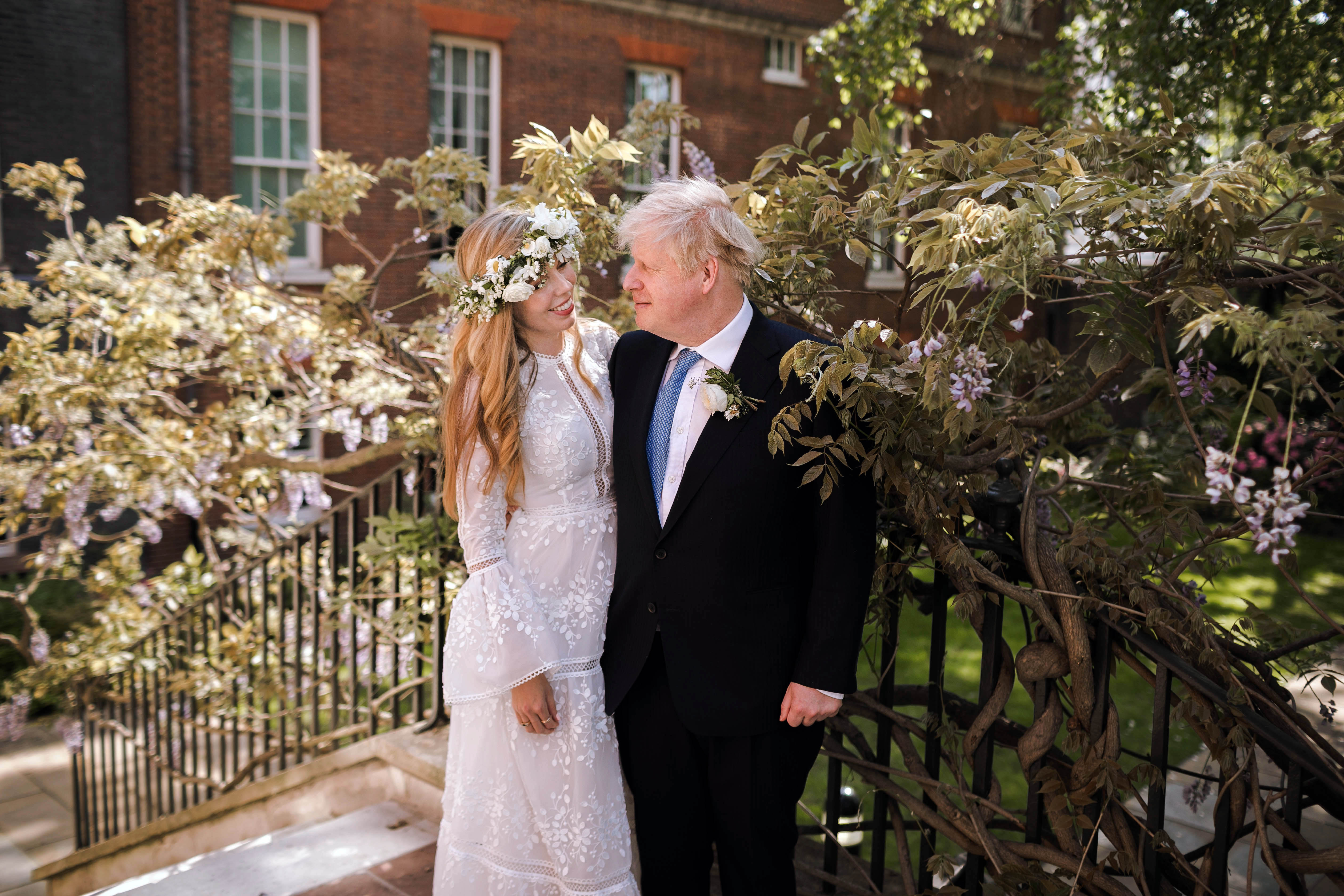 PA / Rebecca Fulton / Downing Street
The service was led by Father Daniel Humphreys, acting administrator of Westminster Cathedral. who baptised their one-year-old son last year and gave them pre-marriage advice. A small number of church officials also attended.
The Daily Mail, who revealed the story, say there were just a handful of close friends and family attending, including Mr Johnson's siblings and father Stanley Johnson.
Ms Symonds is a Catholic and Mr Johnson was baptised a Catholic because of the faith of his mother.
Ms Symonds wore a long white dress but not a veil, while Mr Johnson wore a suit.
The ceremony meant Mr Johnson became the first prime minister to marry in office since Lord Liverpool married Mary Chester in 1822.
It is Mr Johnson's third marriage, having finalised his divorce from his second wife Marina Wheeler in 2020.
Many people online are questioning why he was allowed to marry in the Catholic Cathedral after divorce. It is thought that because his previous marriages were not Catholic ceremonies, he would not have needed special dispensation from the Catholic Church. He could also have had his two previous marriages annulled.