Dramatic images have emerged of a church partly destroyed during the US tornados.
Mayfield First United Methodist Church (URC) have posted photos of the damage sustained during what President Biden has called "one of the largest storm outbreaks in US history".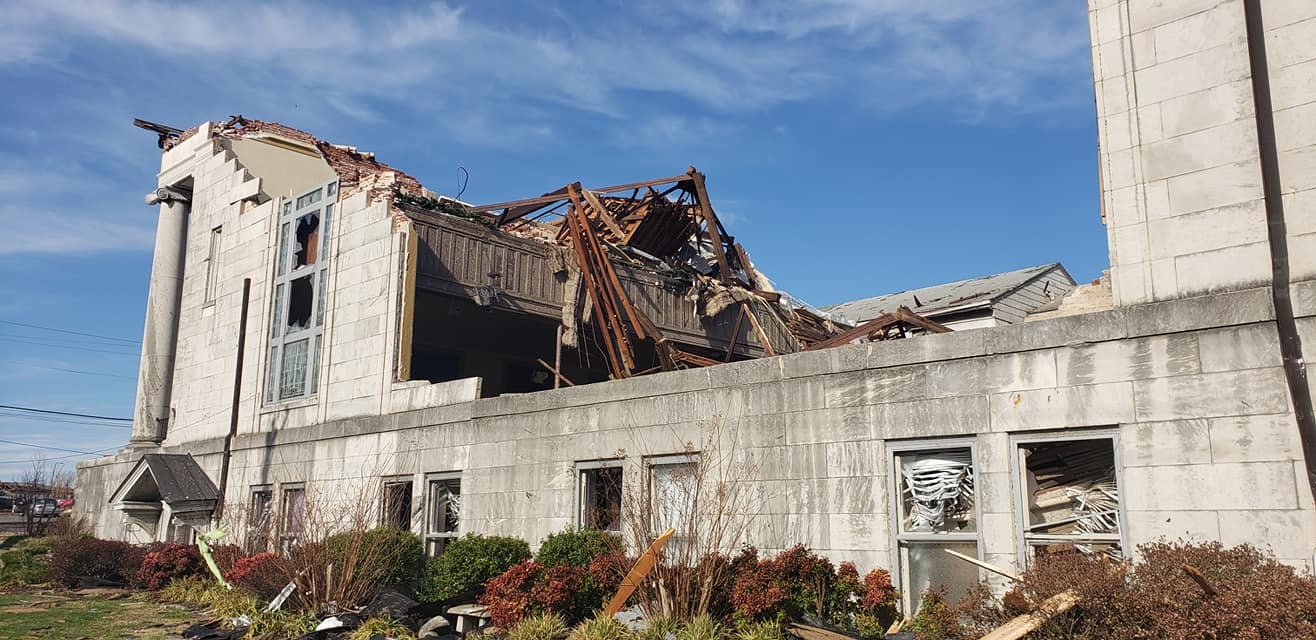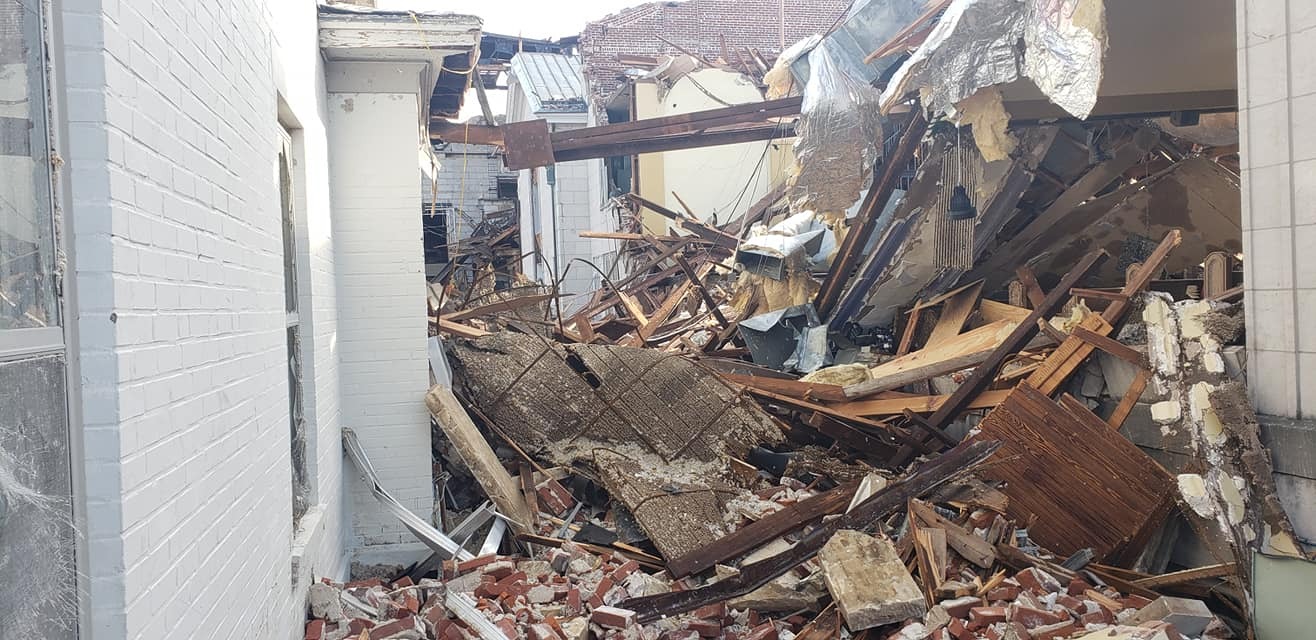 Mayfield First United Methodist Church
The sanctuary of the large church building, which is in one of the worst-hit cities, is shown to have been destroyed and there is debris all over the site.
A video posted on Twitter also shows the front of the church has been badly damaged.
The carnage in the city of Mayfield is so extensive, it is being described as ground zero. More than 100 people are thought to have been killed in Kentucky alone.
Former members and friends of the URC church have offered their prayers and practical help to those affected by the crisis while church leaders, who posted the video and other images on Facebook, are advising the congregation to stay away while the site is cleared.
It said: "We have suffered a major loss in this disaster; there is so much damage to our facilities. But that is a building. We are the church. You. Your family. Your friends and your neighbours who call Mayfield First "home."
"When the time comes, we will rally and take care of first things first: The people of Graves county and those whose needs exceed our own. Until then, pray for the first responders and the people they are rescuing. Pray for strength for the days that are to come."
More than 30 tornadoes ripped across seven US states on Saturday evening, causing night workers to rush for shelter and overwhelming emergency services.
Kentucky governor Andy Beshear told CNN: "This is the deadliest tornado event we have ever had…I've got towns that are gone, that are just, I mean, gone."
Beshear said the path of devastation was about 227 miles (365km) long, which, if confirmed, would surpass the 218-mile so-called Tri-State tornado in 1925, which killed at least 695 people and destroyed 15,000 homes across Missouri, Illinois and Indiana, according to The Guardian.
President Biden said: "I promise you, whatever is needed – whatever is needed – the federal government is going to find a way to provide it."
Unusually high temperatures and humidity created the environment for such an extreme weather event at this time of year, Victor Gensini, a professor in geographic and atmospheric sciences at Northern Illinois University, told Reuters.