Churchgoers in Wales can sing together again in person after the Welsh Government updated its guidance.
Wales is the first nation in the UK to allow congregational singing to return, with the rest of churches in the UK still relying on a limited number of singers at the front.
Updated guidance from the Welsh government says that the risks from singing are manageable where the community transmission rate is low (less than 50 people per 100,000): "For this reason singing and the playing of instruments as part of worship practise can take place where a risk assessment and appropriate mitigations have been put in place. This would include both indoors and outdoors, as well as both performance and congregational singing. However, it is emphasised that extreme caution should be exercised, especially in relation to large groups indoors."
Face coverings must be worn by the congregation and the guidance says church leaders must consider factors such as duration and volume of singing, how ventilated the room is and the number of people singing.
After it was first announced on Friday, Dave Gobbett, the lead pastor of Highfields Church in Cardiff planned congregational singing for Sunday. He told Premier: "My goodness me, it was very emotional...the word got out and people came in their numbers and what a joy it was!"
He asked for people to pray that the Covid number remain below 50 people per 100,000 so the rule doesn't go back again.
Pastor Gobbett added: "Since we are able to sing we've seen the bookings shoot through the roof and all the services which we've planned are quickly being filled with people who are really encouraged to come together and to sing."
It also tells places of worship to: "Avoid sharing of written materials, microphones, sheet music, stands, hymn books etc."
There have been increasing calls for the guidance on singing to change across the UK as social distancing and other precautions are already being applied in churches - and due to the fact that people are chanting, singing and shouting at football matches and in pubs.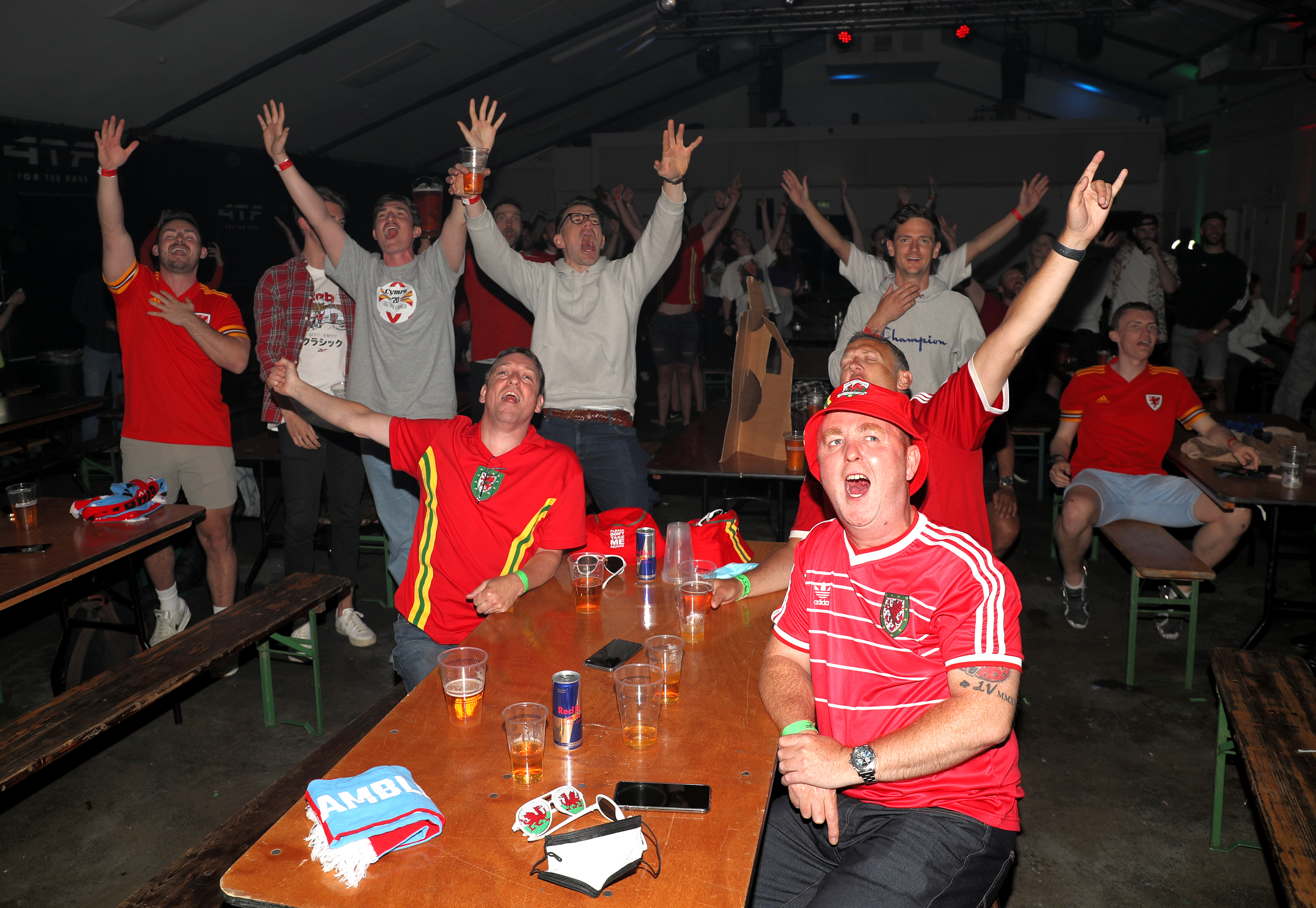 PA Kieran Cleeves
Singing has been allowed outdoors for a few weeks, with many churches singing in their car park or garden before or after the service.
The Evangelical Alliance said at the weekend that the current policy was inconsistent and members of the House of Lords have also raised the issue in Parliament.
To read the Welsh guidance in full, click here.