The Church of England's Bishop for Housing has visited the East London communities where almost 20 homes were completely destroyed by this week's fires.
As London saw temperatures reach 40 degree Celsius, fires broke out in Wennington, Rainham in Dagenham, with firefighters recording their busiest day since the Second World War.
Rt Revd Dr Guli Francis-Dehqani also met and prayed with worshippers from St Mary and St Peter's Church in Wennington which survived the fires unharmed.
Images taken at the scene show the burnt churchyard next to the green grass surrounding the church building.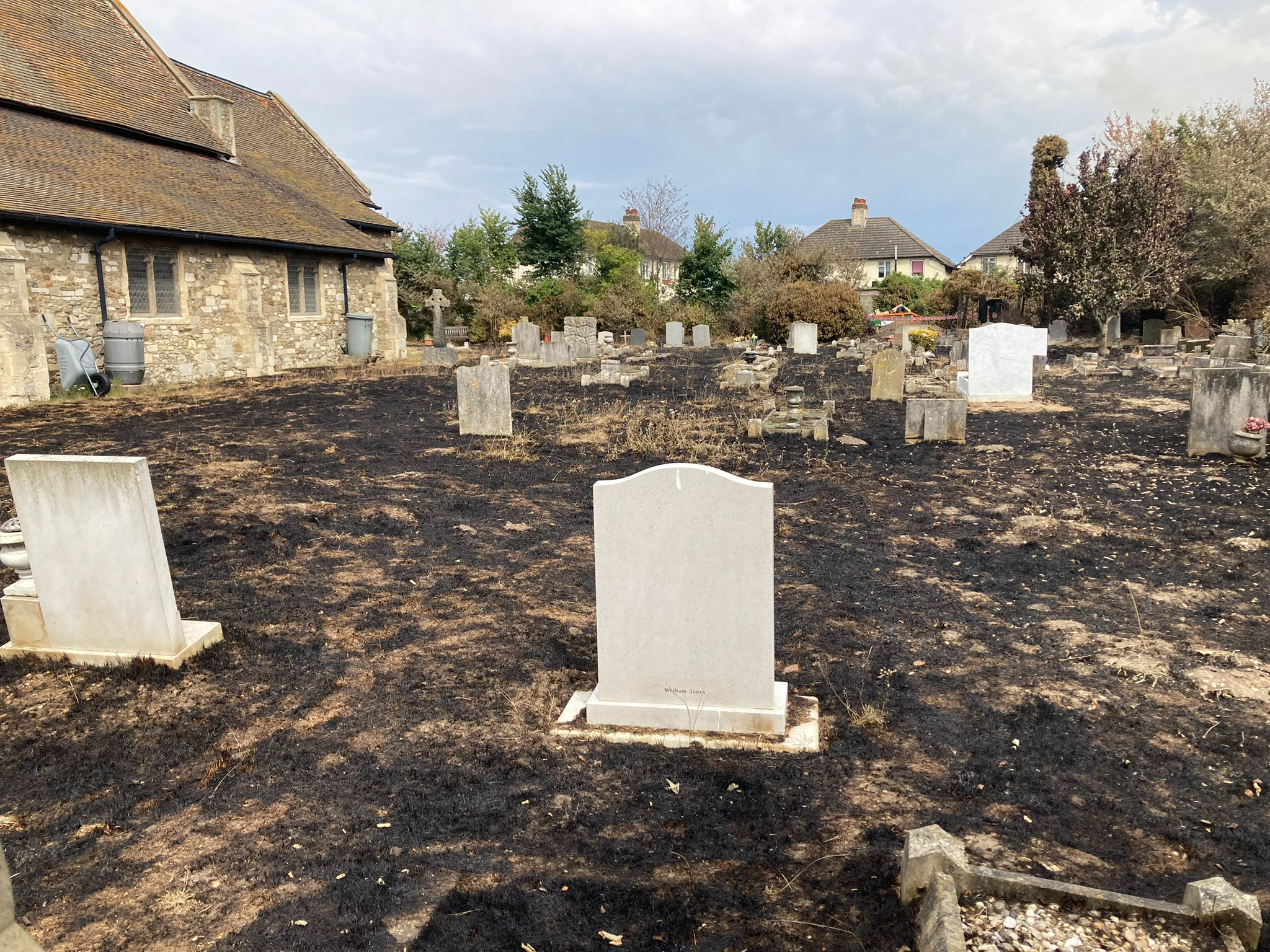 Diocese of Chelmsford
Bishop Giuli said it was "humbling" to meet those whose lives "have been turned upside down" by the fires.
"I thank them for sharing their stories and experiences. The love and care they have shown to each other and their deep faith in God during this time of great challenge is incredibly powerful and moving.
"We give thanks that there was no loss of human life and pray for those who have lost their homes," she added.
Lead vicar of St Mary and St Peter's Church, Rev Elise Peterson also said: "The Revd Elise Peterson added: "We're rejoicing that the church miraculously has survived intact, but we are also mourning with our neighbours who have lost their homes.
"It has been a real privilege to come alongside them and hear their stories and share their grief. I have been overwhelmed by the prayers offered and the care and generosity expressed by friends and colleagues across the world.
"This is going to be a long restoration effort for the village and we as a church are committed to doing whatever we can to support the villagers," she concluded.
A donations page to support residents can be found here.