171 Christians have now been released from prison in Eritrea since last August, but hundreds are reported to have been killed in the Tigray region.
Tigray is a northern region of Ethiopia, bordering Eritrea (pictured below), which is currently in conflict with the national Ethiopian government. The area is 95 per cent Orthodox Christians and religious freedom charity Aid to the Church in Need believes up to 1,000 people, including priests and other church leaders, have been killed in a series of attacks culminating in a massacre at a church.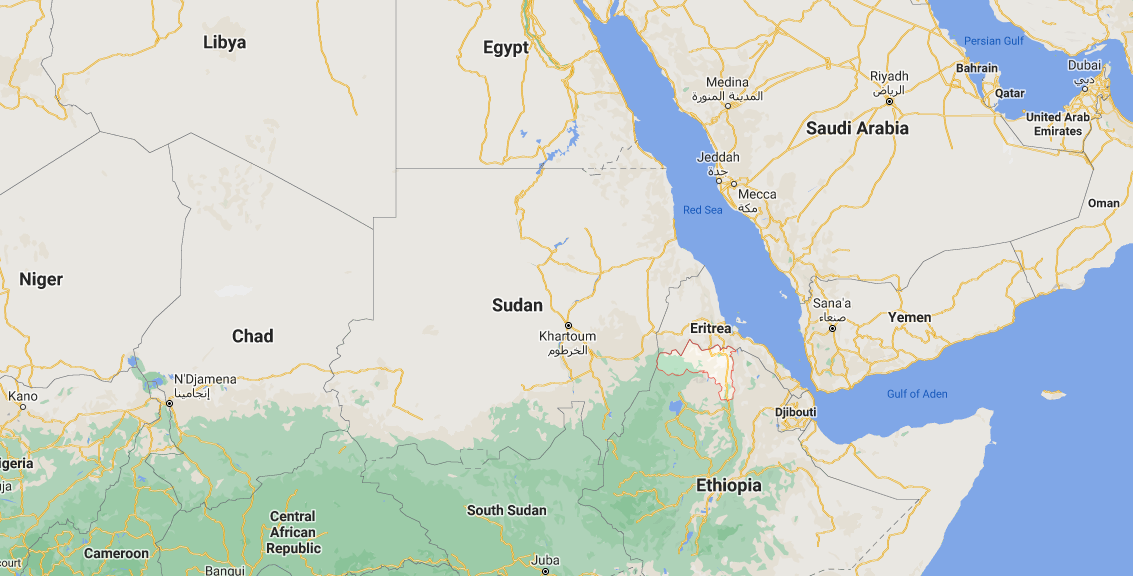 In Eritrea, where Christians from non-traditional denominations face harsh persecution, 21 women have recently been released but at the same time, Eritrean forces have been accused of attacking those churches in Ethiopia.
Last week, a Labour MP asked about the deaths of Christians in the Tigray region, with the Government saying it is aware of the "mounting evidence".
Paul Robinson from Release International, which supports persecuted Christians worldwide, said: "Despite the prisoner releases in Eritrea, these horrific church attacks suggest it's far too soon to suggest a change of heart towards Christianity."

"The attacks on churches in Tigray are appalling, and Eritrea continues to hold many senior pastors who have been detained indefinitely - some for up to 17 years. Until all are set free and the killing of Christians stops it's too soon to talk of lasting change."

The latest prisoners to be released were set free from an island prison on the Red Sea. The women, reportedly young mothers, were arrested in 2017 after the Eritrean authorities raided underground churches. Many of their husbands were conscripts and their children were left without care.

In 2002, the Government banned every faith other than Orthodox, Catholic, Evangelical Lutheran and Sunni Islam.
The latest releases leave an estimated 130 Christian prisoners still in state jails in Eritrea. There is also an unknown number of army conscripts who have been locked up for practising their faith. It is estimated a further 150 Christian prisoners are being held by the army.

The latest prisoner releases may be to curry favour with the Prime Minister of Ethiopia, who is a Christian.
The Ethiopian Orthodox Church is one of the world's oldest denominations. Christianity came to the region in the 4th century and Tigray is known for its churches, monasteries and ancient bibles, some of them being 1,000 years old.