Christian demonstrators took to the steps of the Brazilian Embassy in London on Wednesday to stand in solidarity with the indigenous people of Brazil, as a landmark Bill is set to be decided on.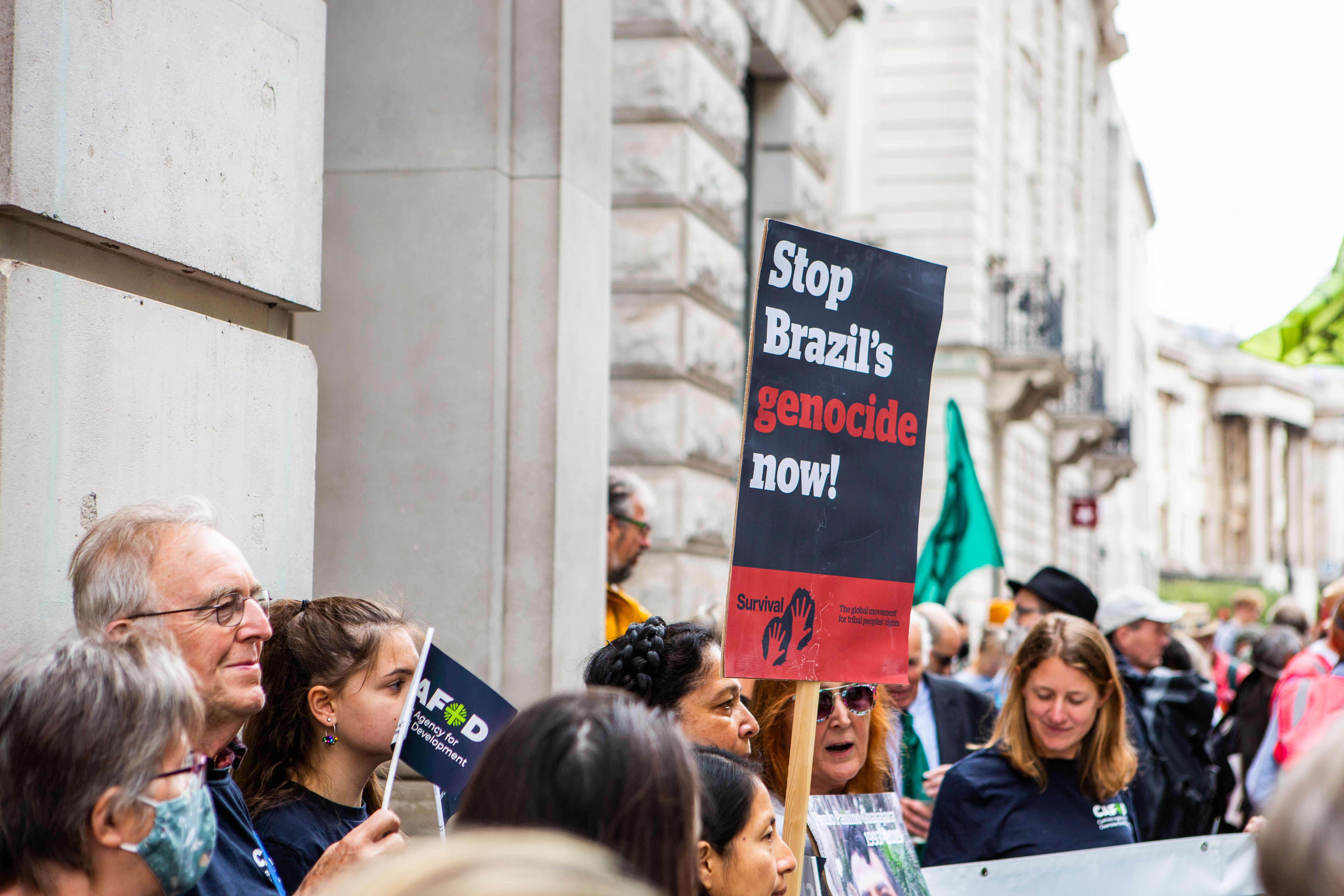 The protests come as the Brazilian Supreme Court are due to vote on The Marco Temporal or Time Line Trick - a landmark case that seeks to limit indigenous land rights.
The case claims that indigenous peoples must have lived on their land when Brazil's constitution was signed (5th Oct 1988) to have rights to their ancestral lands.
CAFOD supporters and staff joined fellow demonstrators on the Embassy steps to oppose the Bill and call for indigenous rights to be guaranteed.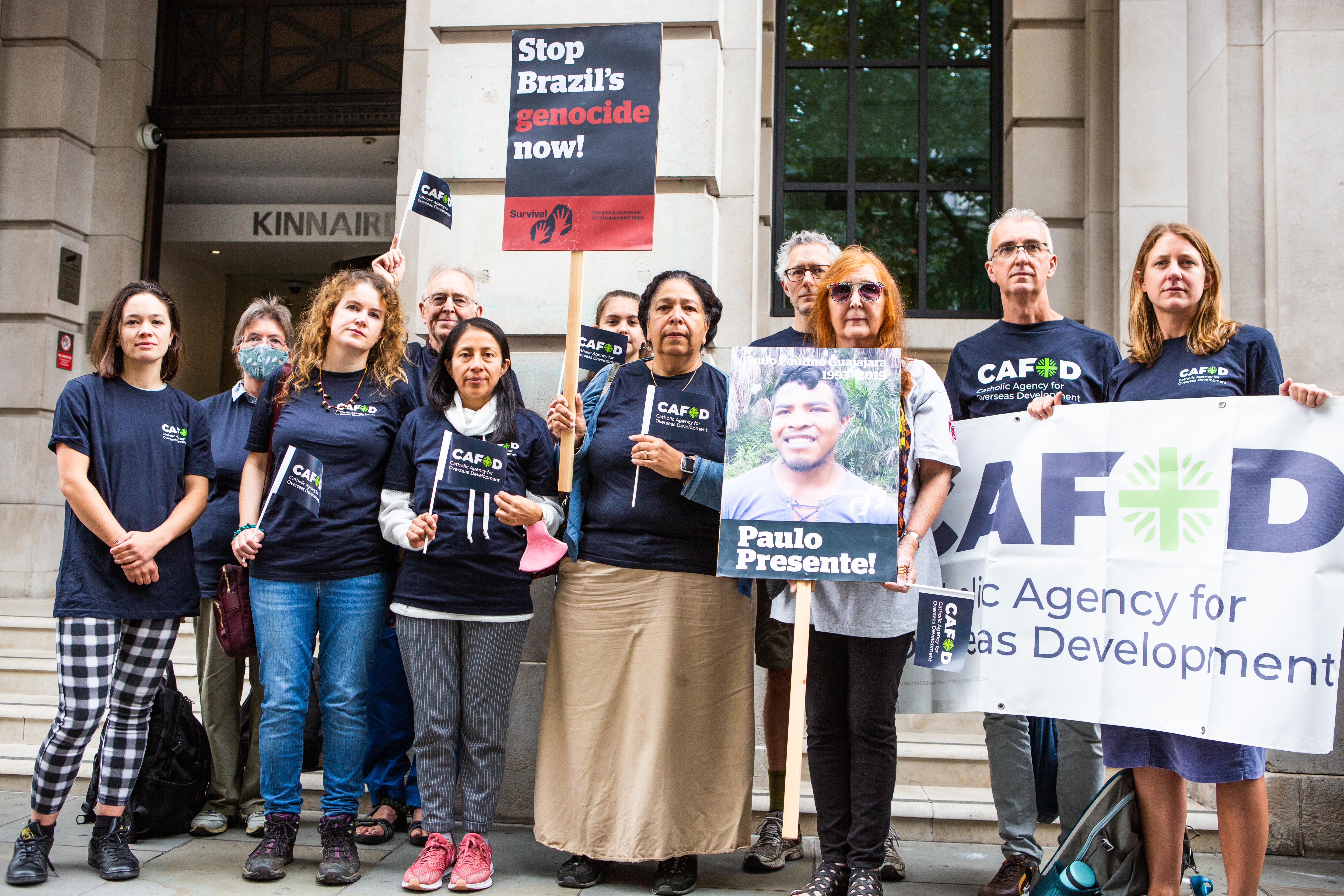 The Catholic charity argues that if approved, the legislation would have "devastating consequences" including challenges to reclaim ancestral territories, theft of land, evictions and accelerated environmental destruction."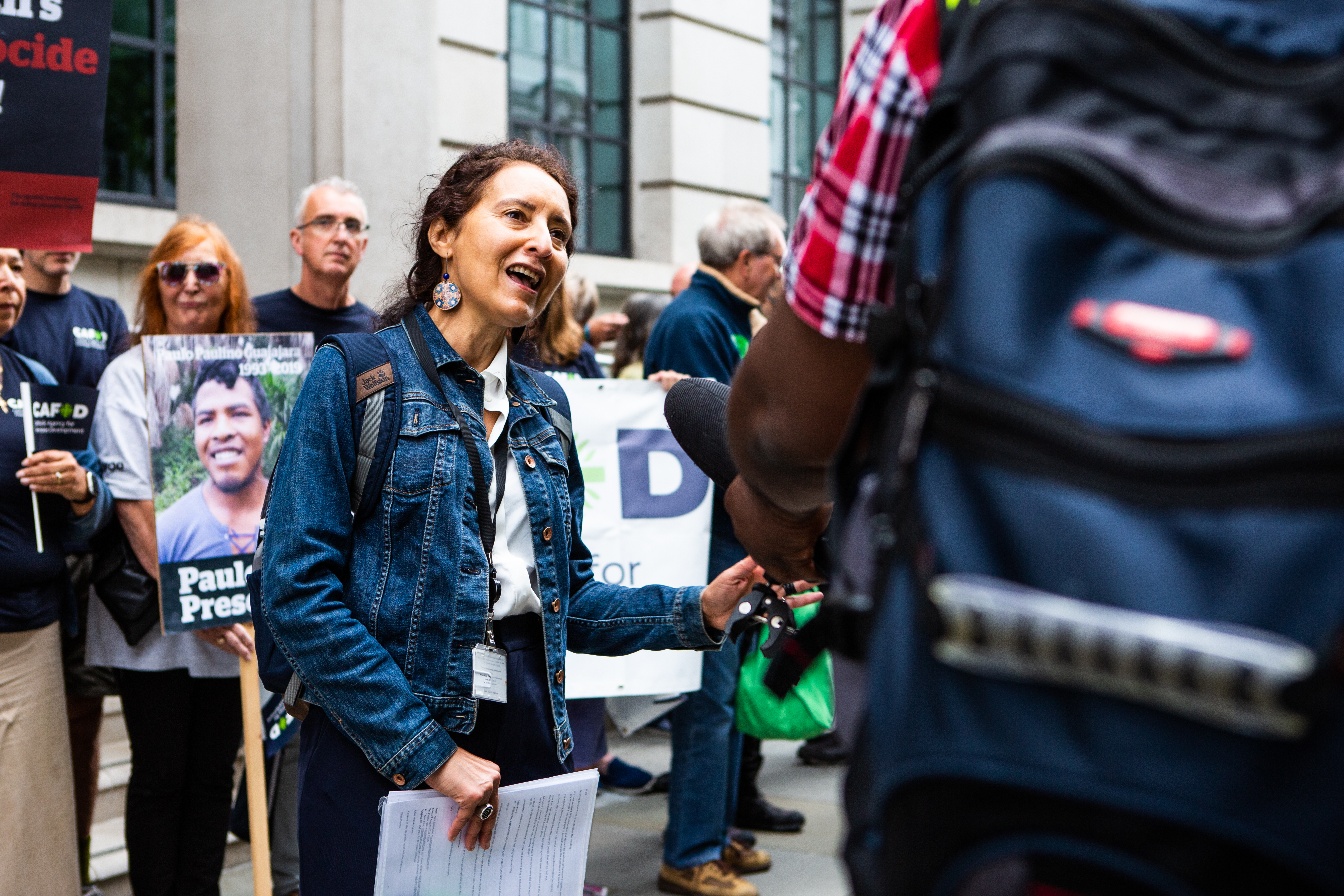 In a post on Twitter, the charity states that the Supreme Court ruling "will decide the future of indigenous lands & life in Brazil."
The demonstration is part of global protests against the draft Bill in solidarity with the Articulation of Indigenous Peoples in Brazil (APIB) who are calling on Brazil to listen to and protect its native peoples who it says are "facing genocide and ecocide."