A Christian pastor, held in police detention in the Southeast Asian country of Laos for a year, has been spared jail after he was made to sign documents swearing not to preach until 2022.
A court convicted Sithon Thippavong, 35, in April of "disrupting unity" and "creating disorder" after he was found to have held church services in Savannakhet province without government permission.
The church leader, who started his ministry among villagers in southern Savannakhet in 2011, was arrested on 15th March, 2020.
Local sources told Open Doors that Sithon was made to sign a document before his release in which he promised not to preach or organise other Christian activities until March 2022.
Open Doors believes he also had to pay the equivalent of £360 for court fees and jail costs in order to be released.
Mr Thippavong was given a one-year prison sentence but released three days later, on account of the year he had spent in pre-trial detention.
Local Christians told Radio Free Asia they were glad of the pastor's release. "We're very excited that he's still alive and was finally saved by God," said one. "He may have been sick and frail in prison, but now he'll be very happy to be able to serve God again."
The US State Department has noted 'significant human rights issues' in Laos, including restrictions on the freedom of expression, association and religion.
Laos' communist government is currently monitoring Christian activity heavily.
Gatherings must be notified to the administration and house churches must operate clandestinely as they are considered 'illegal gatherings'.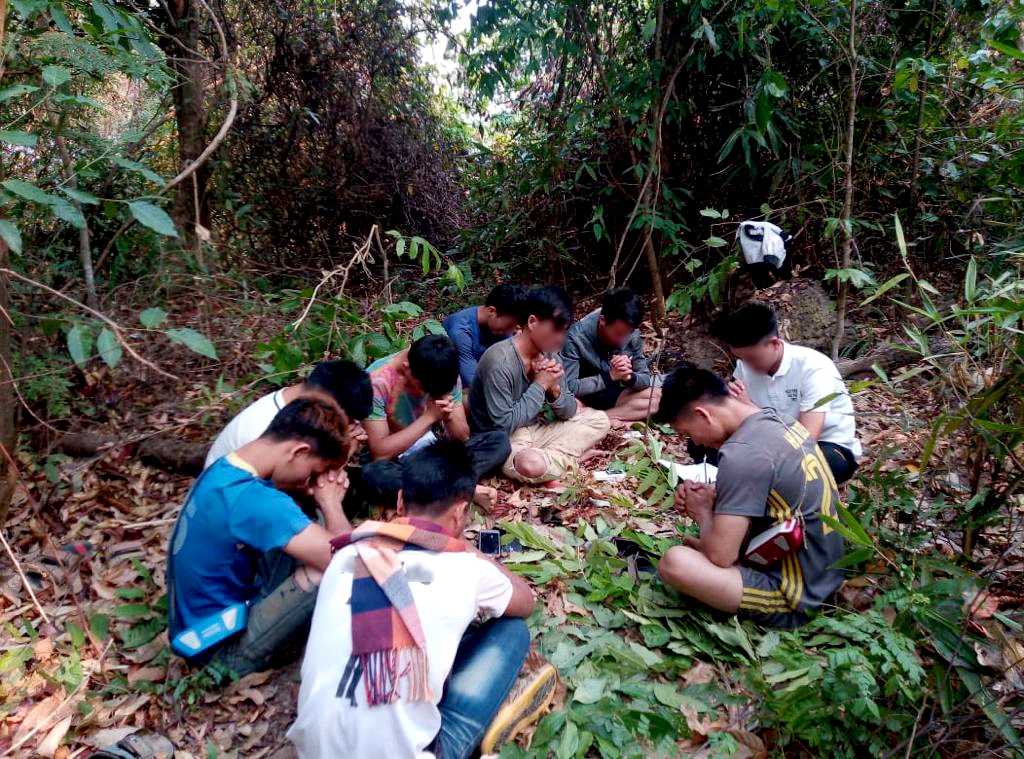 A group of young Christians from northern Laos worshipping together in a forest. They had been threatened to be kicked out of their village because of their faith. They now have to find ways to convene together as discreetly as possible. Credit: Open Doors
Thomas Muller, persecution analyst for Open Doors' World Watch Research unit says that although a 2019 Law on the Evangelical Church gives Lao Christians the right to meet for worship and prayer, it is often not being implemented in practice.
"Village leaders, religious and animist leaders view Christians - converts in particular - as angering the spirits and bringing trouble to the community," he said.
One Christian in northern Laos, who wished to remain anonymous for security reasons, told Open Doors he and his wife had been targeted by those in their village because of their faith.
They had been forced to leave their village, had their pigs poisoned, had their rice farm set on fire, and their children faced discrimination at school.
In October 2020, seven Christians were evicted from their homes in southern Saravan province because of their faith, and upon return to the village were stopped from rebuilding their demolished houses.