A Christian family has launched legal action against the Department for Education over what they see as a failure to "protect" their children from transgender guidelines being used in their sons' Church of England primary school.
Sally and Nigel Rowe took their sons out of mainstream education on the Isle of Wight to home school them after concerns that the school was affirming any child who decided to identify as a different gender to the one they were born as, which happened in both their boys' classes.
Supported by the Christian Legal Centre, the Rowes will pursue a judicial review over the DfE's refusal to intervene in their situation and for the Department's "promotion" of material by groups such as Mermaids about how to implement gender neutral toilets in schools and accept gender transition without question.
A Department for Education spokesperson told Premier: "We recognise that issues relating to gender identity can be complex and sensitive. Schools are best placed to work with parents, pupils and public services to decide what is best for individual children - and what is best for all others in the school."
As the parents felt unable to approve of the school's approach, they thought it was right for their children to leave the school and be taught at home, which they have been doing for the past four years.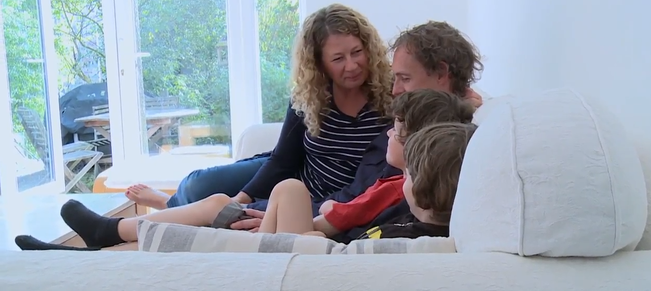 They believe any parents who disagree with trans ideology have been placed in an impossible situation and are calling for 'the Cornwall Guidelines' - guidelines the school saw as an example of best practise - to be overhauled and for beliefs that they, and many other Christians hold, on the issue of gender to be respected and tolerated in state education.
When meeting with the head teacher of the primary in 2017, the Rowes say they were told that : "if a child wants to do that [change gender] then we just have to accept it." The headteacher added that she could lose her job if she did not follow the guidelines.
The school said it had policies to tackle transphobic behaviour, such as people not believing a transgender person was a "real" female or male, refusing to use the person's new name or using the wrong pronouns and feelings of discomfort and an inability to trust someone based on their transgender status.
The school added that they did not "require any formal medical/psychological assessment and reporting when a pupil seeks to be treated as transgendered."
It said it was working "at every stage'" with the Tavistock and Portman NHS Trust (TPHT) in supporting transitioning children at the school and stated that "the close contact with these agencies will ensure that we act appropriately at any given stage as children move through the school."
The Rowes have lodged a formal complaint with the DfE calling on the Secretary of Education to intervene in their case and to review the use of the Cornwall Guidelines in primary schools.
The DfE refused the request in July 2021 stating that: "The Secretary of State has found no evidence to suggest that the school's action, at the time, posed a risk to any child at the school, including Mr and Mrs Rowe's two sons. The evidence reviewed also suggests that the school's approach regarding gender identity was focused on the wellbeing of pupils."
Nigel Rowe said: "This is not just about boys wearing dresses. This case is about an ideology that is now embedded in schools, local authorities, and Church of England leadership, and is causing serious long-term harm to thousands of children.

"Gender dysphoria is something we as Christians need to address with love and compassion, but not in the sphere of a primary school environment."
Sally Rowe said: "We were given no choice but to home school our children. We, and our sons, either had to go along with what we believe is a lie or face being labelled as 'transphobic.' It is not possible for Bible-believing Christians to bring their children up in line with their beliefs under such policies and approach.
"We have been blessed that home schooling for our children has been a positive experience, but we are concerned for other families who are not able to home school and are forced to risk having their children indoctrinated by these guidelines."