Democratic Unionist Party member Jim Shannon broke down in tears in the House of Commons as angry-faced MPs demanded answers following the news of another Government gathering.
Witnesses have testified that the Prime Minister, and around 100 other people, were invited to a "bring-your-own-booze" party in the garden of 10 Downing Street in May 2020.
At the time, most people in Britain were being forced to remain inside, and were only allowed to see one other person under necessary circumstances.
For many families, this meant loved ones died alone, and only six people were able to gather at their funerals.
The Prime Minister didn't attend the Commons meeting, leaving the Paymaster General to face the enraged politicians.
An investigation into the Spring gathering, as well as a Christmas party, is currently underway.
Jim Shannon, the MP for Strangford, lost his mother-in-law during the pandemic. He was overcome with emotion when speaking in the House of Commons.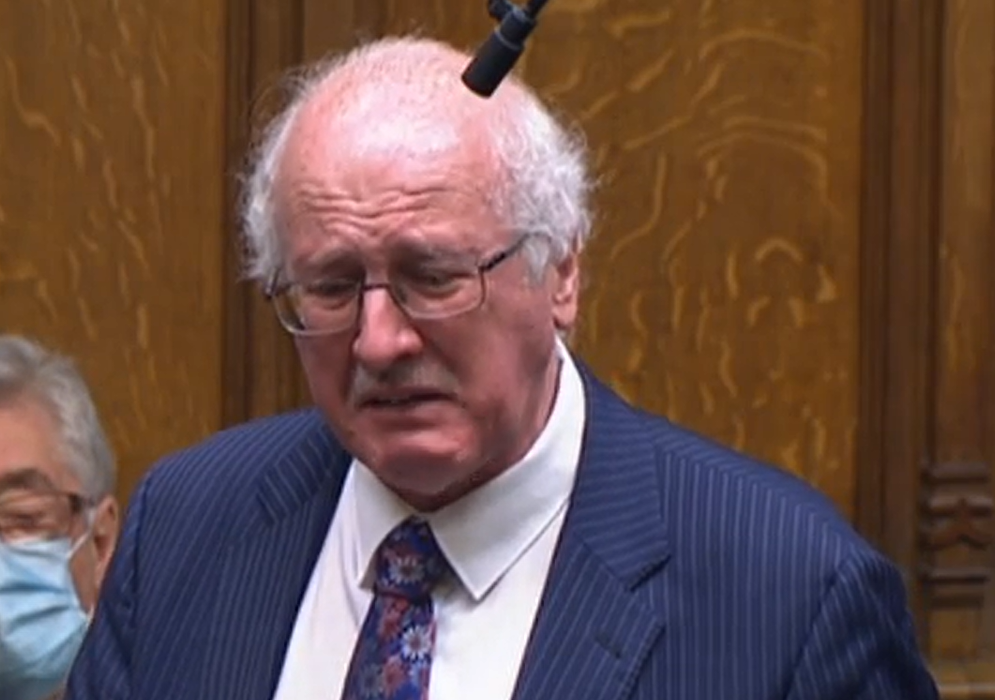 "In Northern Ireland we reached the milestone of 3,000 deaths due to Covid just last week, including my mother-in-law who died alone".
He asked Paymaster General Michael Ellis to confirm that the results of the investigation will be made available to the public.
The Paymaster General said he was "very sorry" for Mr Shannon's loss.