Following division on social media over the tattoos of a female priest, the Dean of Canterbury Cathedral has released a statement.
Rev Wendy Dalrymple was appointed to Canterbury Cathedral following her success as rector of All Saints with Holy Trinity Loughborough.
However, a photo released at the time of the announcement of her appointment left Twitter users divided. The priest bears significant tattoos down the length of both arms.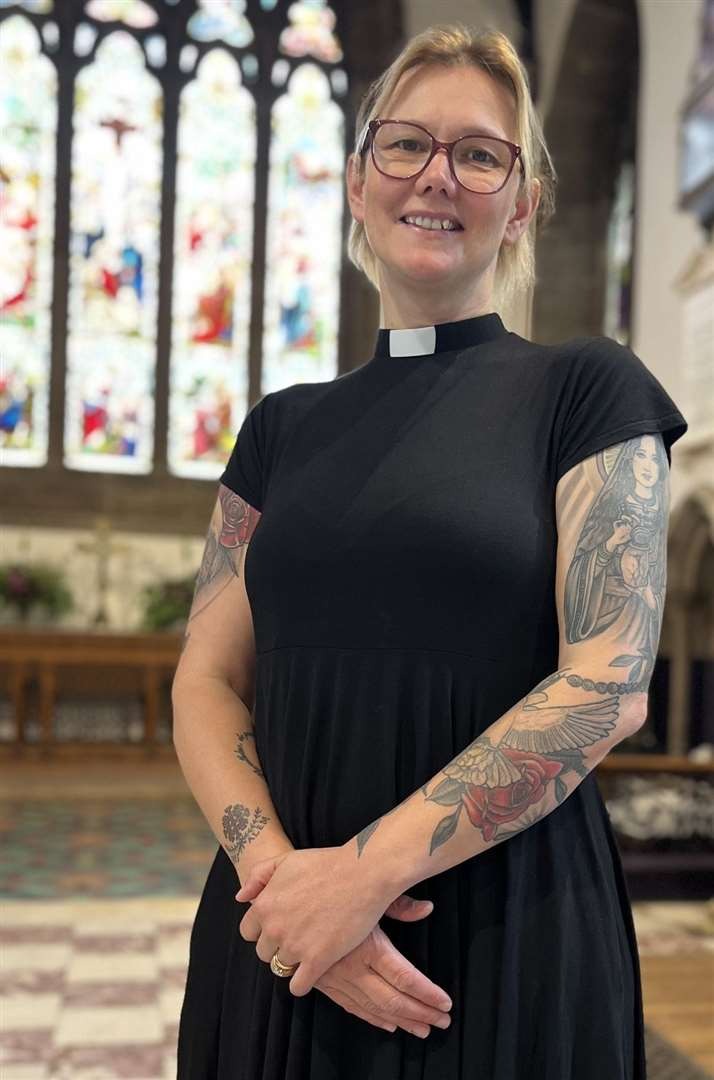 The online debate went as far as criticising her clothing, saying her clerical garb was too tight, or suggesting she lived with a mental illness.
Taking to Twitter last week, following the outcry, she said: "So not actually resharing but the thread that follows from this charming feedback accuses me of pride, narcissism, mental illness, being an idiot, not believing in God, oh and having a top too tight that will distract men.
"How's your day going?"
Now, the Dean of Canterbury – Very Rev Dr David Monteith – has come out in support of Rev Dalrymple, and vowed to root out the misogyny in the church.
He tweeted: "We announced the appointment of our new precentor last weekend. Just so saddened by the abuse she has received.
"Determined to shape a cathedral which addresses misogyny, entitled power and prejudice because the love of Jesus requires that."
Rev Dalrymple is set to start her role in the autumn.