The boxer Tyson Fury has thanked people for their prayers and donations as his daughter returns to intensive care.
Baby Athena was born on Sunday at Alder Hay Hospital in Liverpool but had to be put on a ventilator afterwards and taken to ICU.
Tyson Fury asked for prayers for her on 8th August, saying: "Please can everyone pray for my baby girl who was born this morning...God is great."
She came out of intensive care but returned a few days later.
On Tuesday he posted an update with a photo of his daughter, saying: "Baby Athena is back in ICU, please keep her in your prayers. "
Due to the support him and his wife Paris Fury received from a local accommodation charity, Tyson Fury has decided to encourage people to donate to them as a way of showing appreciation.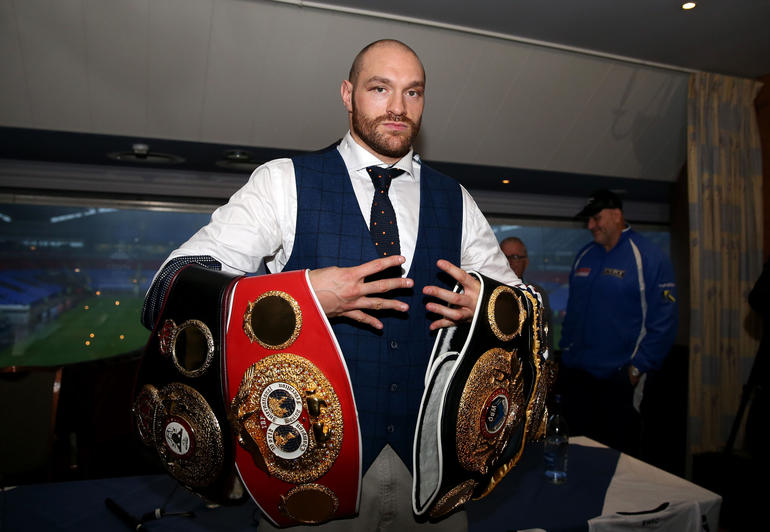 He wrote on a Go Fund Me page: "Do you want to join me in making a difference? I'm raising money in aid of Alder Hey Family House Trust who run the Ronald McDonald House at Alder Hey Children's Hospital which has been supporting us. Every donation will help! Thank you in advance for your contribution to this cause that means so much to me."
The page has raised £29,192 so far. Every £30 donated provides a space for one family for one night at the house, which provides close accommodation for families whose children are in hospital.
The heavyweight boxer is also offering to sign and give away some boxing belts that he won to donors.
He praised the generosity of those who had seen his message, saying: "When the power of social media is utilised for good it's beautiful to witness. We've raised over £27k in 5 hours"