The Prime Minister has given his backing to a new report which has called on the government to work more closely with faith groups on solving social issues.
The document titled Levelling Up Our Communities was put together at the request of Boris Johnson by Christian MP Danny Kruger (pictured below).
In it, the Conservative politician outlines how the UK can build on the goodwill and togetherness which has been established as a result of the coronavirus pandemic with thousands of people volunteering to help those who've had to isolate.
He's given a number of recommendations including a bank holiday called Neighbour Day and a new national database of volunteers for use in future emergencies.
One other area raised, which will interest churches, is what Kruger describes as a 'new deal with faith communities'.
The MP writes of the benefit they have brought during the pandemic and the need to better support them.
"The Government should invite the country's faith leaders to make a grand offer of help on behalf of their communities, in exchange for a reciprocal commitment from the state.
"For each faith group, the offer would include the commitment to mobilise their congregations and commit their resources to tackling one or more besetting social problem in our society: problem debt, or children in care, or prisoner rehabilitation, or rough sleeping, or something else.
"The faith group would commit to fully funding this work from its own resources.
"Rather than money, the reciprocal commitment by government would consist of a direction, from the very top, to all public servants to facilitate the work of the faith group on the agreed mission or missions."
Kruger also writes about the need to take away suspicion which is often aimed at faith groups.
"This commitment is often regarded suspiciously as 'proselytism'. Yet the fact that most religious people wish the whole world to agree with them does not mark them as different from secular liberals, who also wish theology to be universal. A tolerant society has space for all."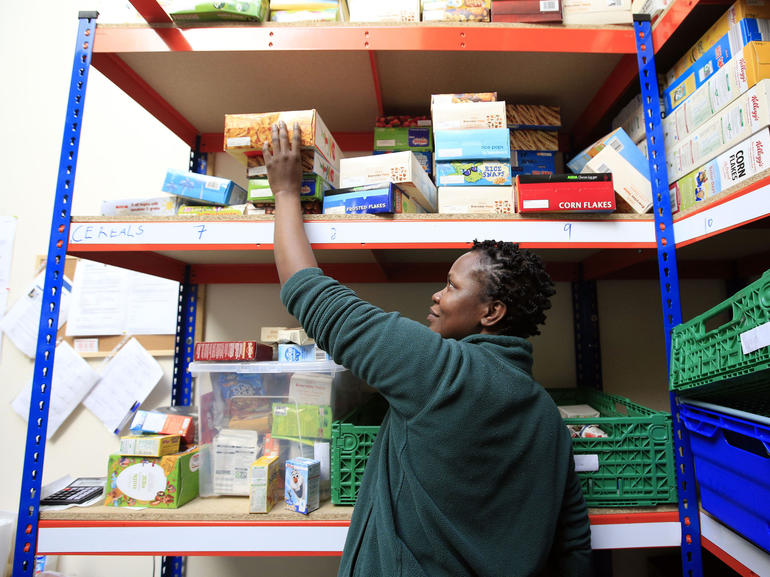 Welcoming the report, Boris Johnson labelled it a "comprehensive and highly ambitious report containing many exciting ideas".
The Prime Minister also said the Department for Digital, Culture, Media & Sport would now consider the proposals.
Writing in response to the report, David Smyth, head of the Evangelical Alliance in Northern Ireland said: "The Prime Minster has welcomed the report as do the Evangelical Alliance in Northern Ireland.
"Throughout this pandemic the Church has remained active in local communities serving practically, loving compassionately and preaching the good news of Jesus Christ.
"Churches have deep roots in local communities and are committed for the long-term. They often have buildings at the heart of the poorest communities and operate both nationally and locally."