The Bishop of Manchester, Rt Rev David Walker, has been criticised for being dismissive of the former health secretary's affair.
Speaking to Nigel Farage and Conservative MP Dehenna Davison on GB News' Political Correction show on Sunday morning, Bishop David was asked if we should debate the moral calibre of our leaders and care about their personal morals.
He replied: "I'm actually feeling quite sorry for Mr Hancock this morning - a middle aged man, struggling a little in his job, he has a fling in the workplace - it's hardly that controversial at that level is it? And I think...had he not been the health secretary then maybe the matter should have been left entirely private - something for the families to sort out between themselves.
"I think what is of concern is of course when somebody who is telling the rest of us how we have to behave during the pandemic then is videoed very blatantly behaving in an extremely different way. What he has got right and what Mr Cummings got wrong with the Barnard Castle incident last year is that if the rest of us are going to keep the rules, then the people who make the rules have to be seen to be keeping them as well. So, I think I'm more worried about the fact that he failed to keep the social distancing than I am about the fact that here is a middle-aged bloke having a bit of a fling."
The video below is not the whole interview.
Nigel Farage asked him about marriage vows, saying: "isn't this something where the Church should give us just a little bit of leadership?"
The bishop replied: "It is a betrayal - it a betrayal of marriage vows by both parties because both the people involved were married, both have got children. It is a betrayal. In the church, we put a lot of effort into helping couples who are going through difficulties in their marriage, we pray for marriage. The Mother's Union, one of our longest standing organisations, was set up in the 19th century specifically to promote marriage and family life - so we really care about people who make those marriage vows, and many of them in our churches are keeping them and we try to help them to do that.
"We are realistic, we recognise things don't always work out and sometimes a marriage breaks up and sometimes in the middle of a marriage things go wrong and somebody behaves as they shouldn't - and we don't condone that but equally we are there to help, support and, in Christ's name, to forgive".
The second half of the interview has not been shared on social media.
Stephen Pollard from the Jewish Chronicle posted the first half and commented: "Extraordinary interview with Bishop of Manchester...The man is a BISHOP! If even a bishop thinks marriage vows meaningless..."
Some on social media commented on the fact his phrase "a bit of a fling" seemed to trivialise the affair, others said he was bringing the Church of England into disrepute, one said: "The people are without a shepherd." and another: "Which is the greatest commandment - Hands, face or space?"
Others responded saying they did not think he meant to dismiss the moral concerns, with one user saying: "I think he's following Jesus' command not to judge. It's perfectly possible to uphold the commandments without condemning individuals."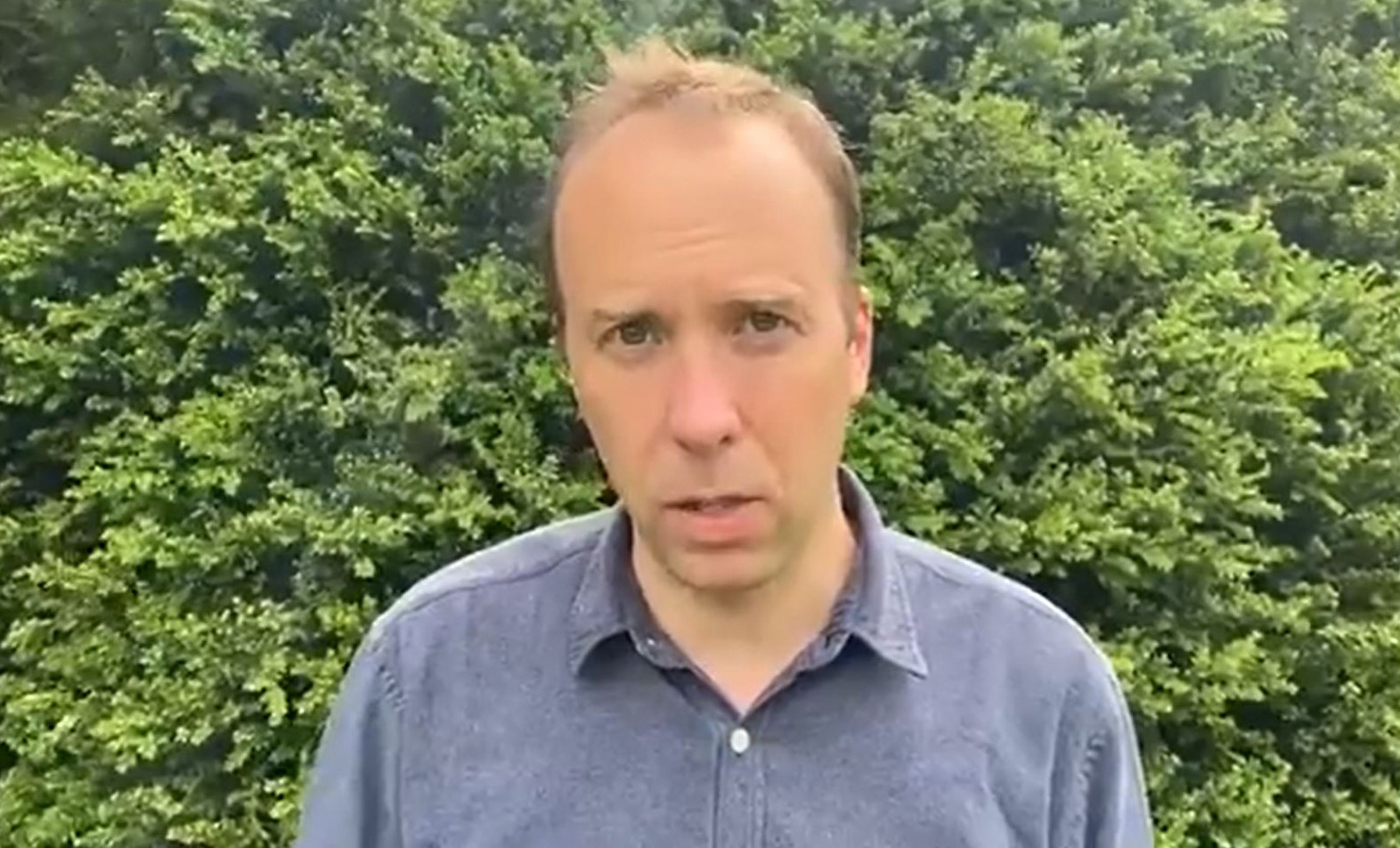 Matt Hancock, PA